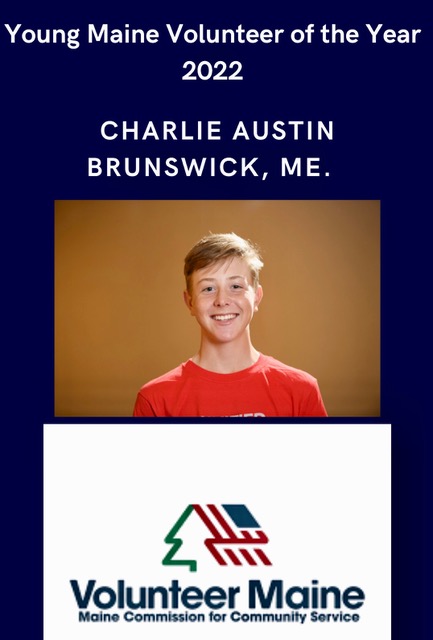 BHS Sophomore, Charlie Austin, has been selected by Volunteer Maine as the Young Maine Volunteer of the Year for 2022.
Charlie is being recognized for his work with Unified BHS, Special Olympics of Maine as well as his two-year internship with Special Olympics North America. Charlie will be recognized at the State House during the week of 5/2/22.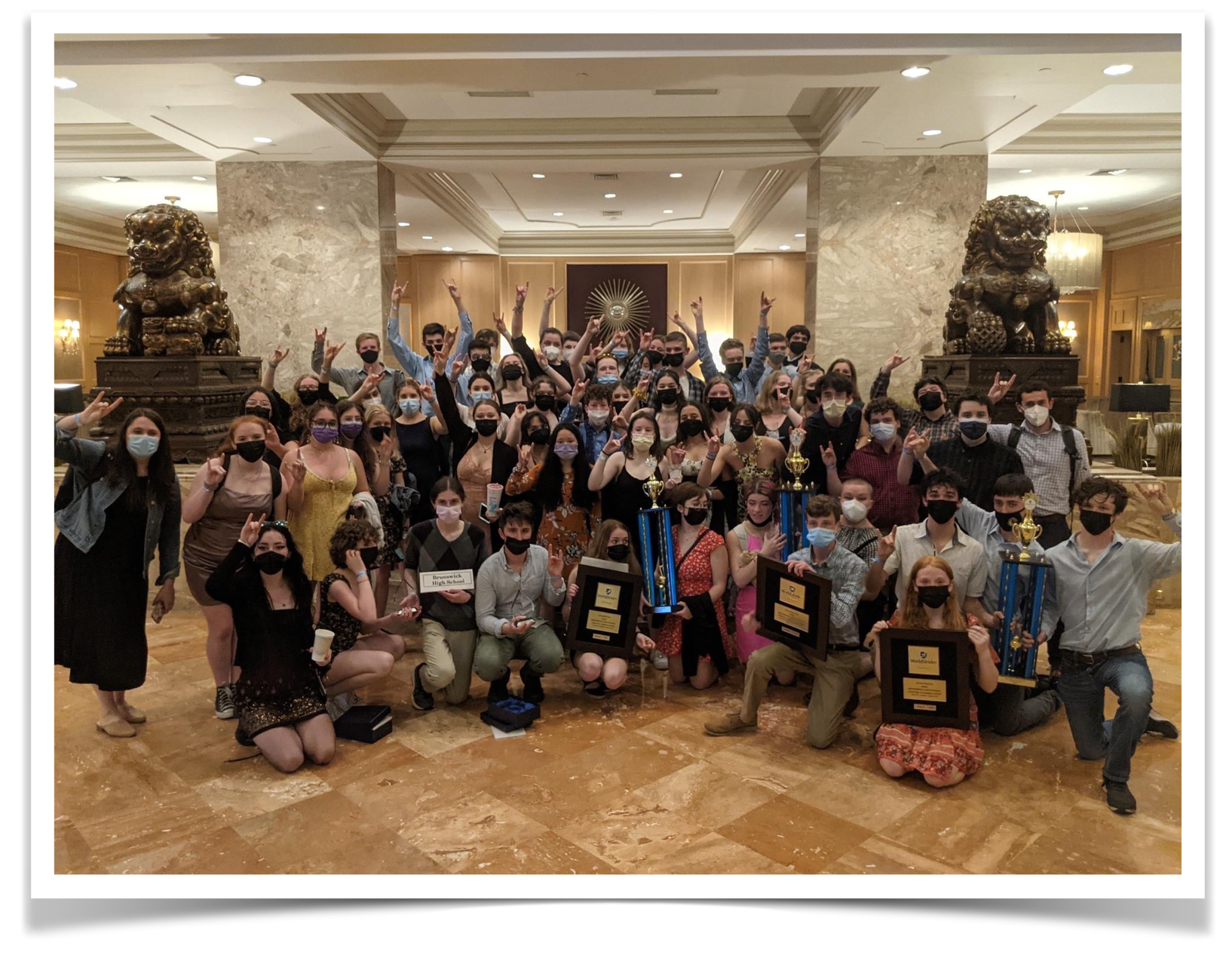 Over April vacation break, members of the Brunswick High School Chamber and Treble Choirs along with the Wind Ensemble, traveled to Washington DC to participate in the WorldStrides Heritage Music Festival. The group was led by Choir Director Ashley Albert and Band Director Brandon Duras. Over the course of several days, students were able to explore the city and museums before competing against other schools from across the country at the festival. Brunswick won with the following results:
Wind Ensemble: Gold First Place, Highest Score Award, and Adjudicator Award; Treble Choir: Gold First Place and Adjudicator Award; Chamber choir: Gold Second Place
Individual Awards for Excellence were given to Marguerite Benham, Kai Gillespie and Nolan Marblestone
The Maine State Science Fair results are in. Here are our students who participated and the recognition they earned.
In Computer Science: Maia Pietraho - Game-based redistricting for small population states
3rd place in category
National Geographic Society Prize
Computer Science: Jacob Scrapchansky - Dynamic abstract-node neural networks
In Engineering: Brady McQuaid - Evolved biometric lockbox
1st place in category
Animal Science: llsa Tucker - Animal science: How red-throated loon, morning dove, yellow-rumped warbler, canada warbler, rose breasted grosbeak, and tufted titmouse populations have differed over the decades and if it lines up with climate change impacts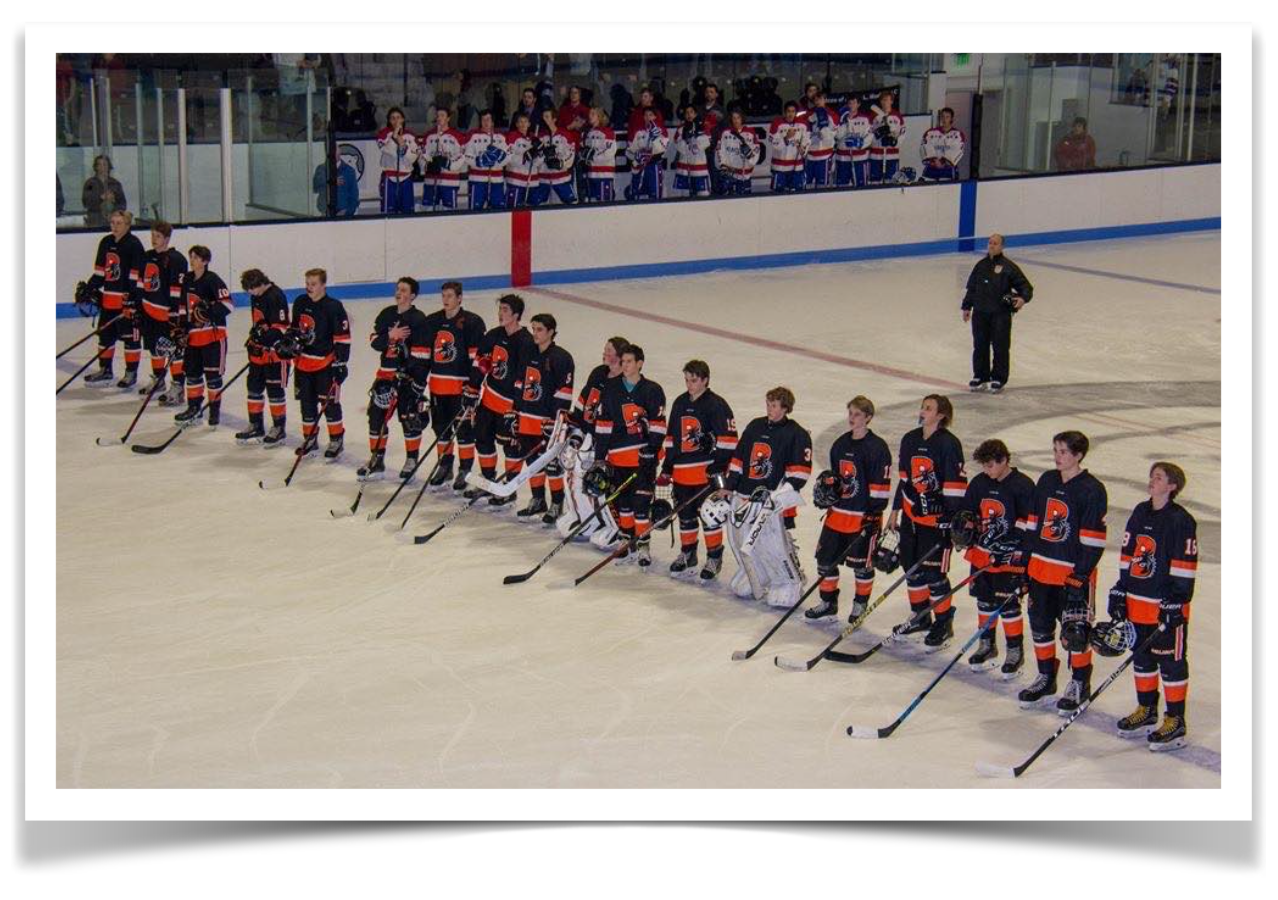 The Brunswick Boys Hockey Team won the Class B State Championship on Saturday 3/12/22.
Congratulation to Coach Misner, assistant coaches and team!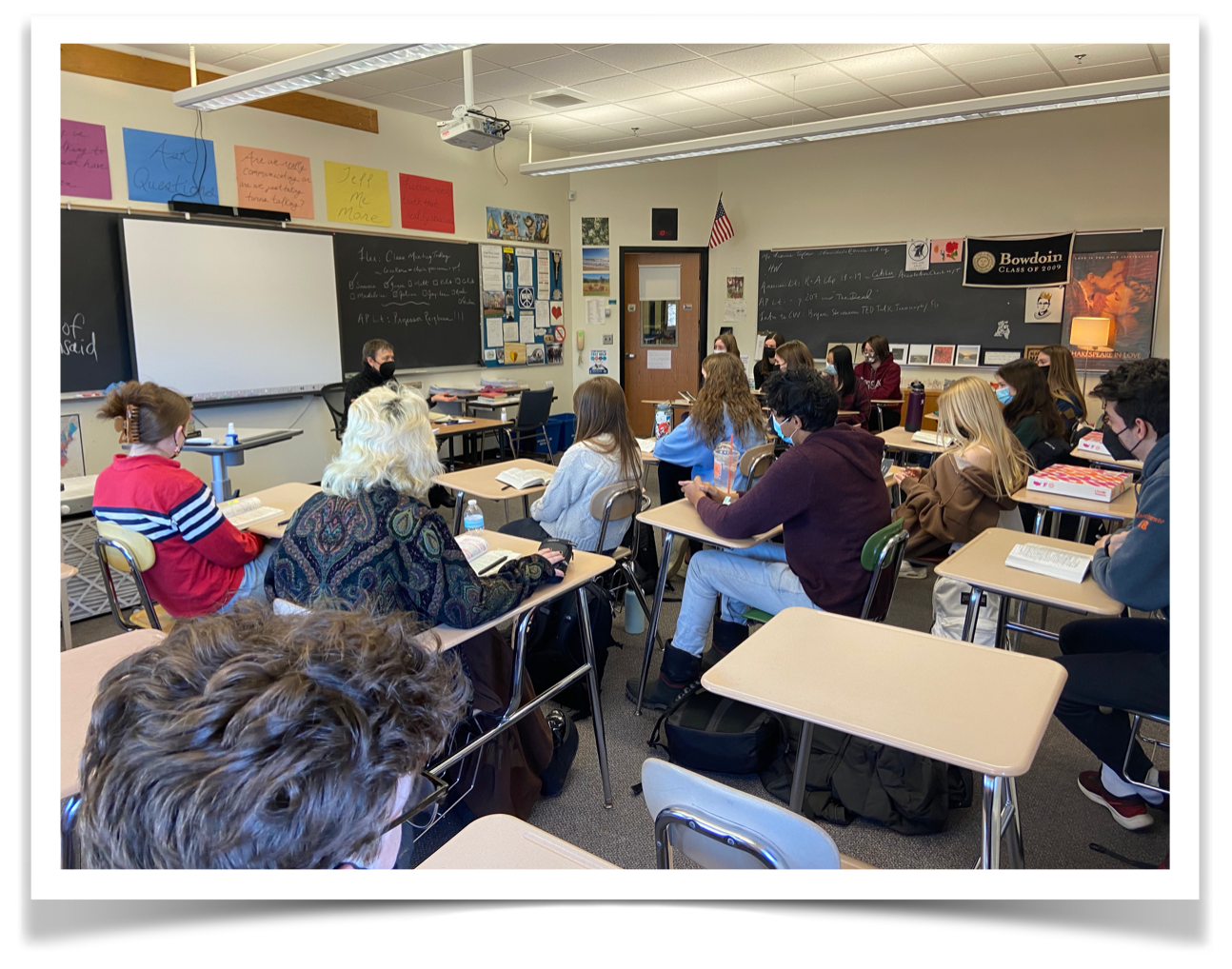 AP Literature & Composition
On 3/10/22, Ms. Francis-Taylor's c Class met with Bowdoin College English Professor Marilyn Reizbaum to discuss Dubliners by James Joyce.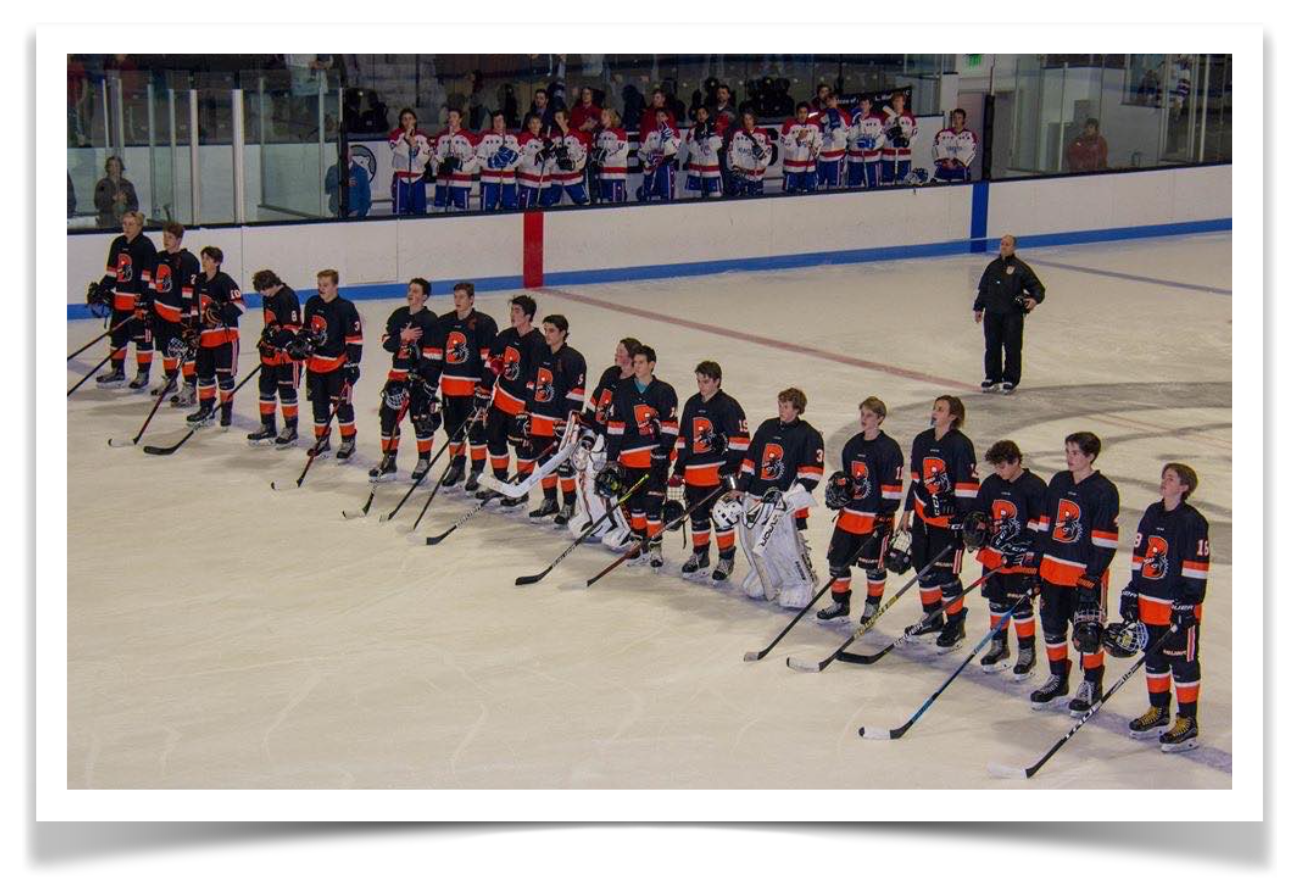 BHS Boys Hockey Team 2022
Saturday, 3/5/22
On Tuesday, March 7th the Brunswick Boys Hockey won the Class B South Regional Championship for the first time in the team's history.
The boys will play in the State Championship on Saturday, March 12th.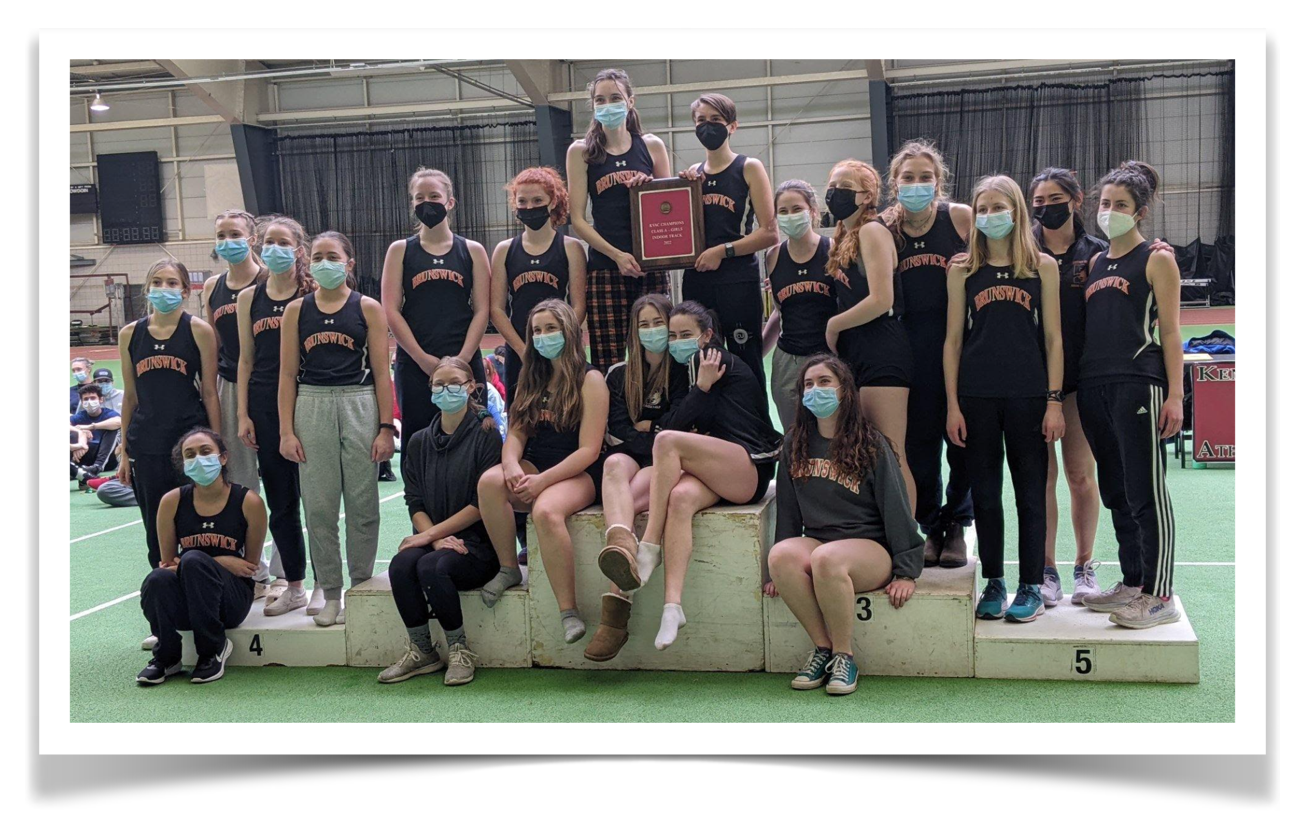 KVAC Indoor Track Champions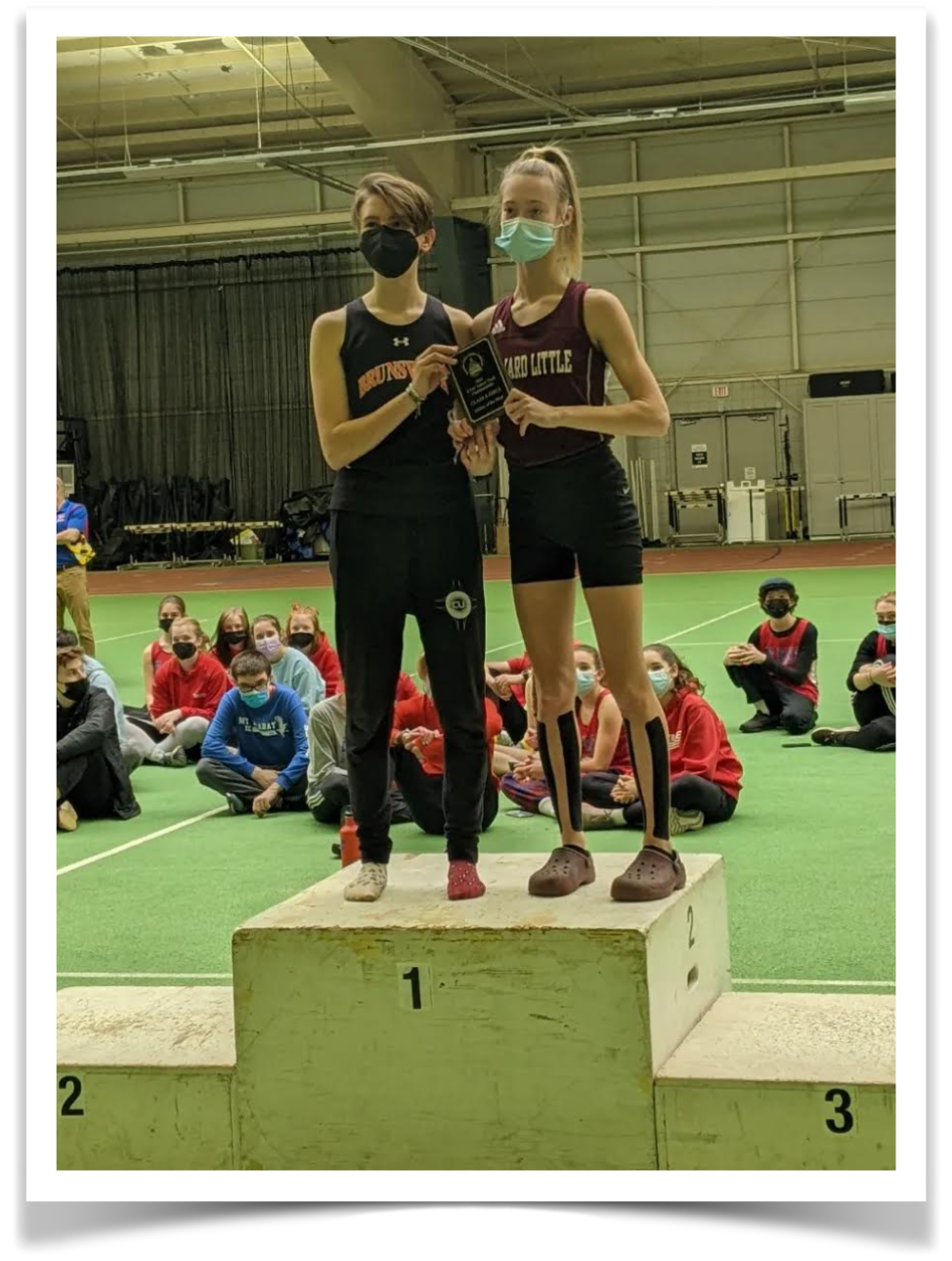 Maddie Kallin - Co-MVP of Meet
Coach Hosington and Kaeden Green
On Saturday 2/12/22 the track team won the KVAC Championships for the first time in 9 years.
Highlights:
Maddie Kallin led the girls team as she placed first in 3 events, mile, 2-mile and pole vault and was named co-athlete of the meet.
Kaiden Green set a new school record in the triple jump 37 feet 2.25 inches and scored 26 points for the team.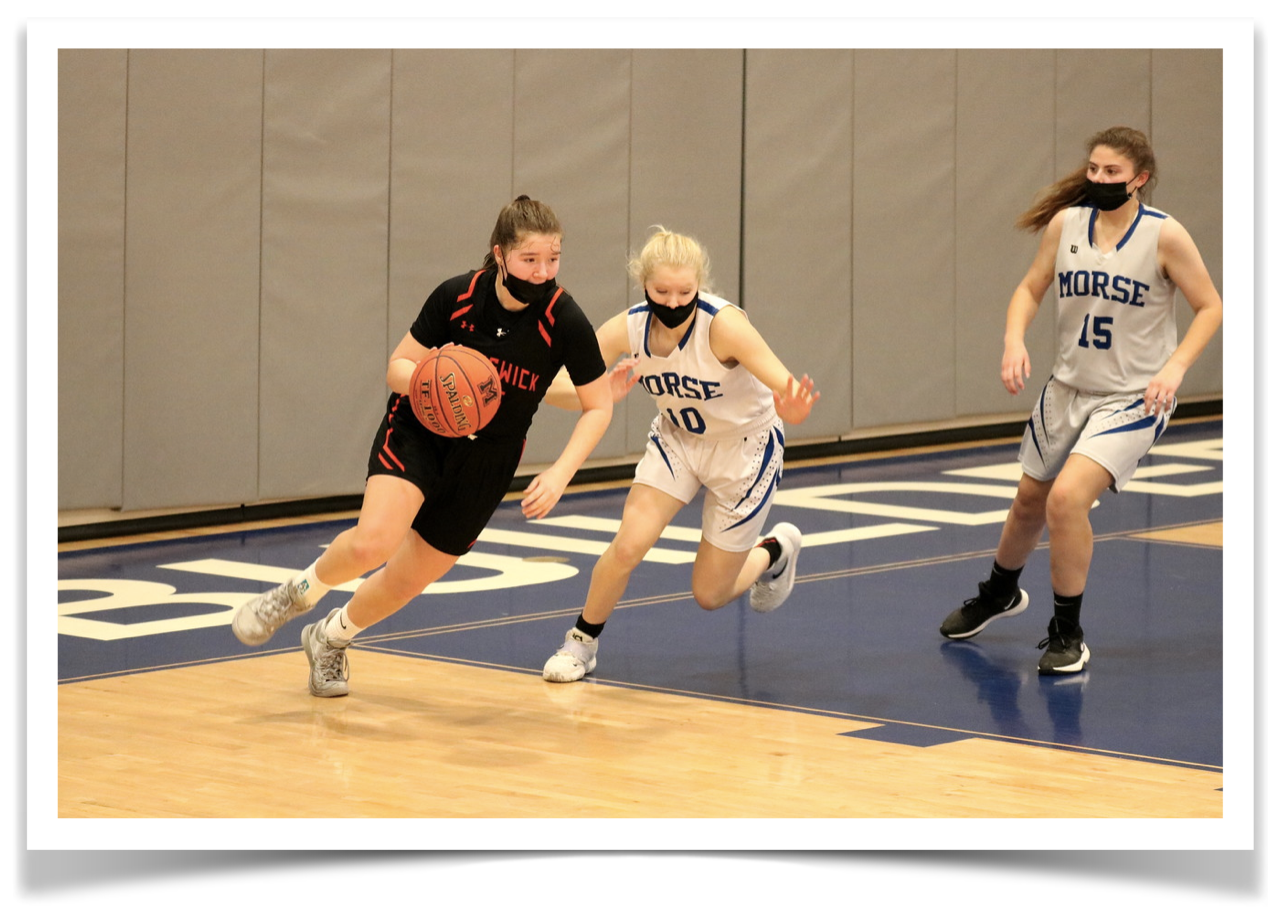 Logan Brown 1000 Career Points
Congratulations to BHS senior Logan Brown for scoring her 1000th career point for the Lady Dragon's Basketball Team.
Logan becomes only the 5th Lady Dragon to reach that milestone!
2/11/22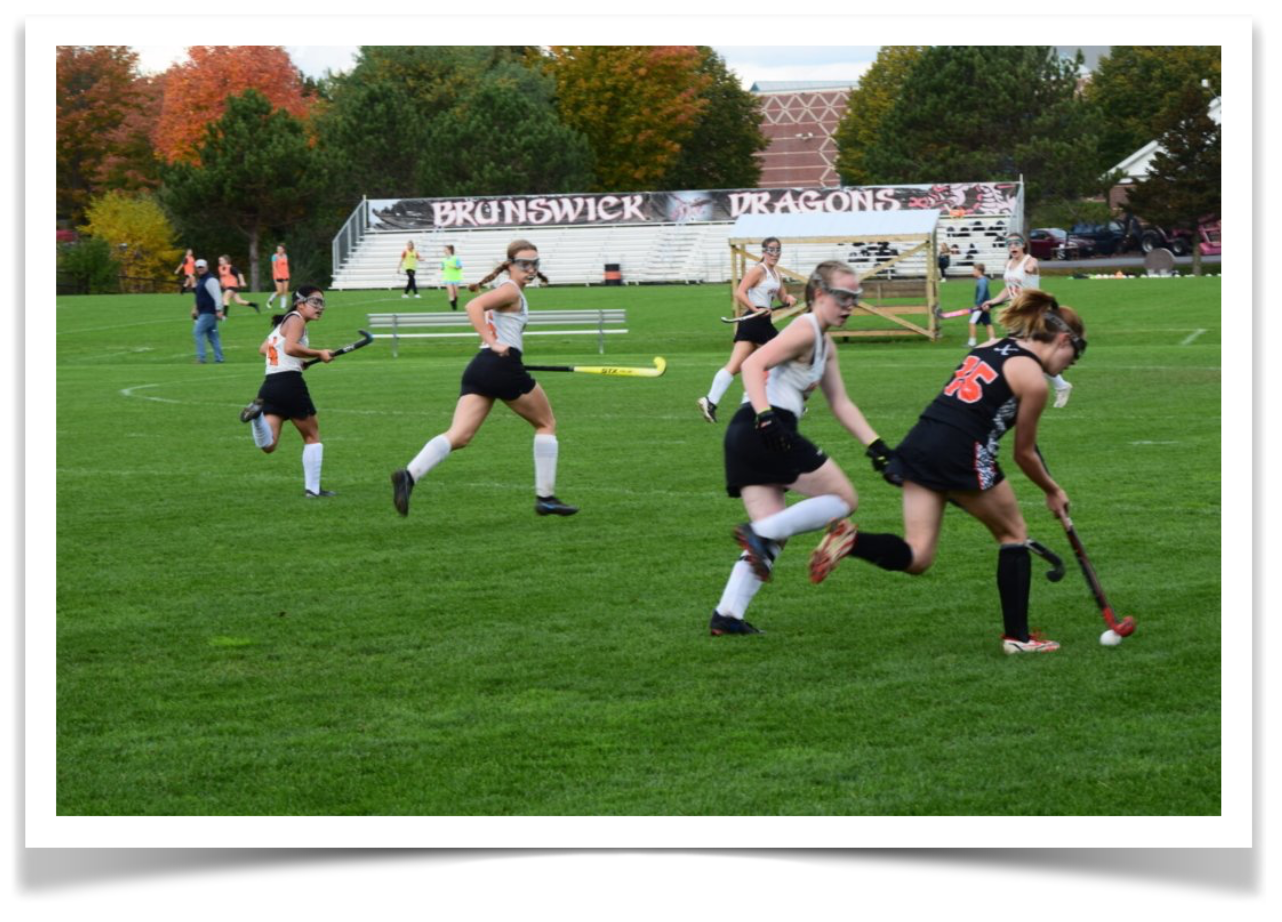 BHS Field Hockey - Press Herald Photo
Congratulations to our Senior & Junior Field Hockey Dragons for being named to the 2021 NFHCA High School National Academic Squad (Seniors & Juniors).
Leila Bannon*, Elly Burnham*, Emma Comparato, Sara Coughlin*, Amelia Donsbach*, Kaeden Green, Sadie Higgins*, Hailie Lord, Sarah Palmer*, Kelsey Sullivan*, Ellie Sullivan*
*Scholars of Distinction.
The High School National Academic Squad program, sponsored by OPA Winning Teams, recognizes those high school seniors and juniors who have achieved a minimum cumulative, unweighted grade-point average of 3.50 out of 4.0 — or the equivalent — through the first semester of the 2021-22 school year.
2/9/22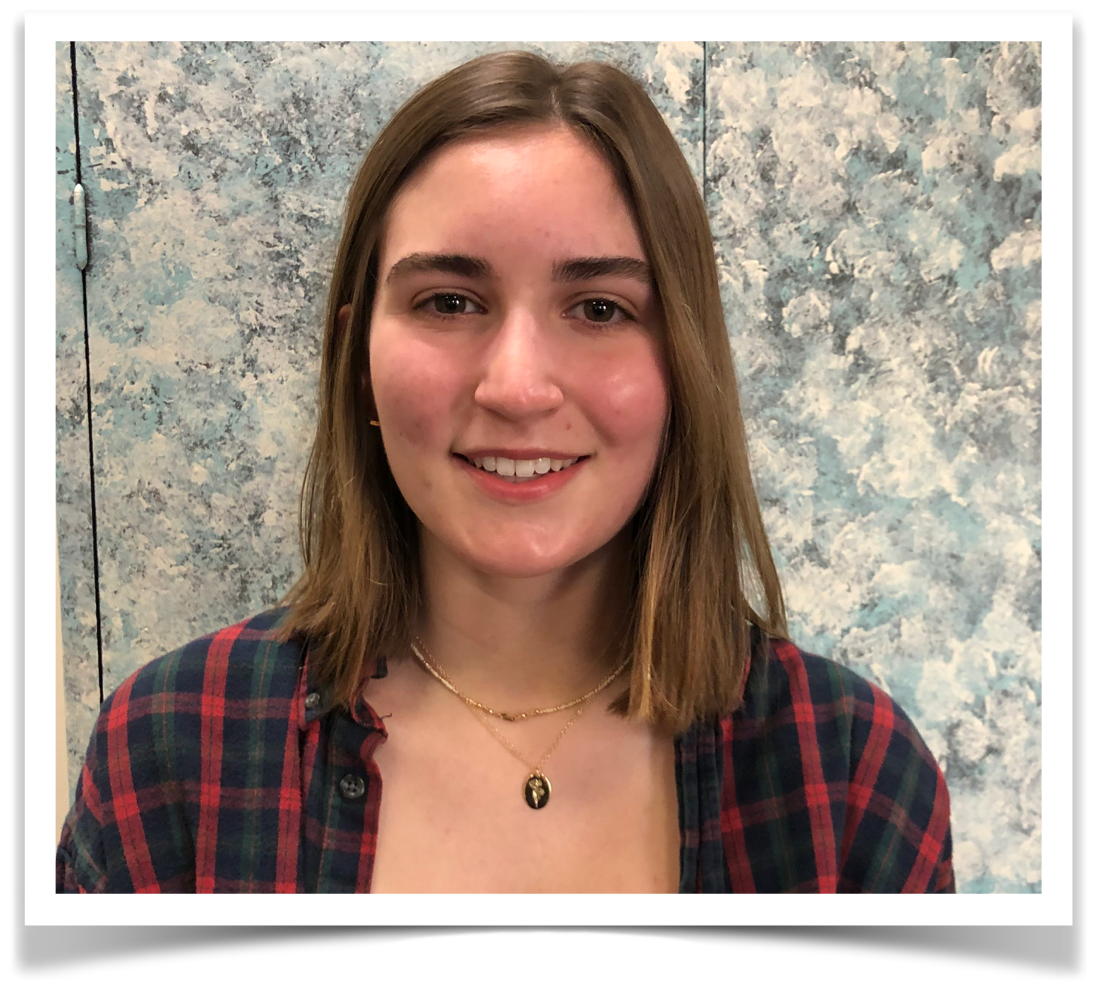 Margaret Chingos
Congratulations to Margaret Chingos for receiving the Maine Seal of Biliteracy! The Seal of Biliteracy is an award earned by graduating students who have demonstrated a high level of skill in English and at least one other language.
The Maine Seal of Biliteracy is the first credential students can earn on their bilingual journeys, which can be leveraged in applications for post-secondary education or employment.
We hope that students who earn the Seal will continue to develop their language skills and enjoy the opportunities afforded by their linguistic and cultural competence.
2/8/22