BRUNSWICK HIGH SCHOOL PLAYERS PRESENTS PETER AND THE STARCATCHER Thu. Nov 18th 2021, 7:00 pm Fri. Nov 19th 2021, 7:00 pm Sat. Nov 20th 2021, 2:00 pm Sat. Nov 20th 2021, 7:00 pm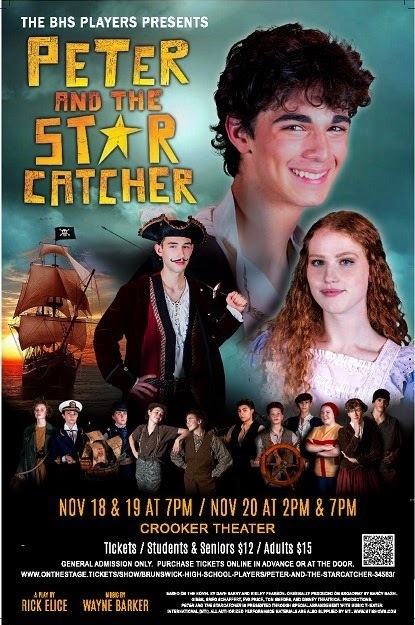 54th Annual Ski & Skate Sale This Sunday! The Brunswick Parks and Recreation Department will host its 54th Annual Ski & Skate Sale this Sunday featuring great deals on new and used winter sports equipment. Due to national supply chain complications there will be one vendor attending, Rodgers Ski & Sport. We will be accepting winter sporting equipment from the public for consignment into the sale on Saturday from 9am until 4pm. When? Sunday, November 7th from 1pm – 4pm. Where? Brunswick Recreation Center, 220 Neptune Drive, Brunswick Landing, Brunswick COVID-19 Mitigation-Everyone in the Recreation Center will be required to wear a face covering. We will have one-way directional traffic for shopping, hand sanitizer, and the ventilation system will be running.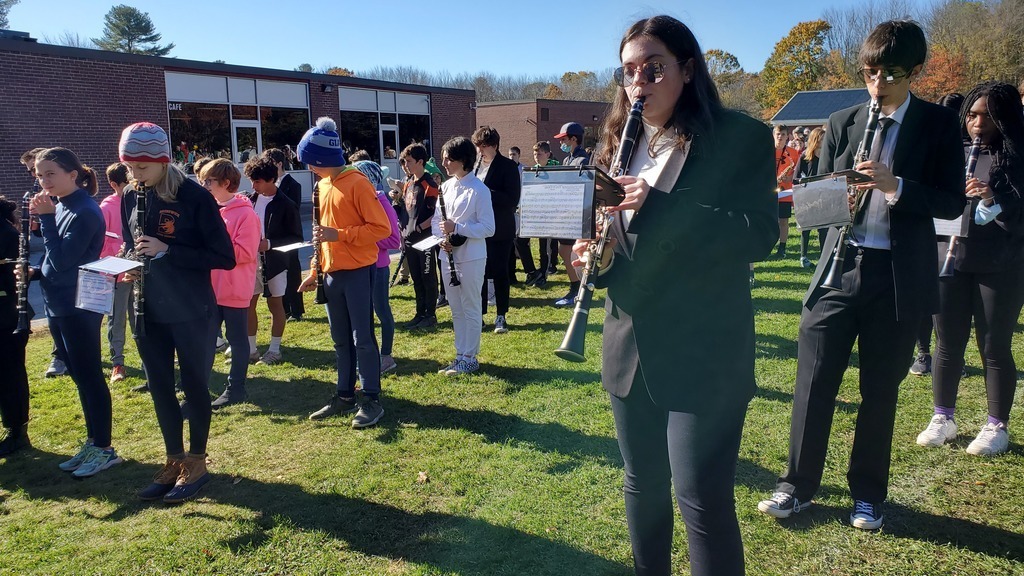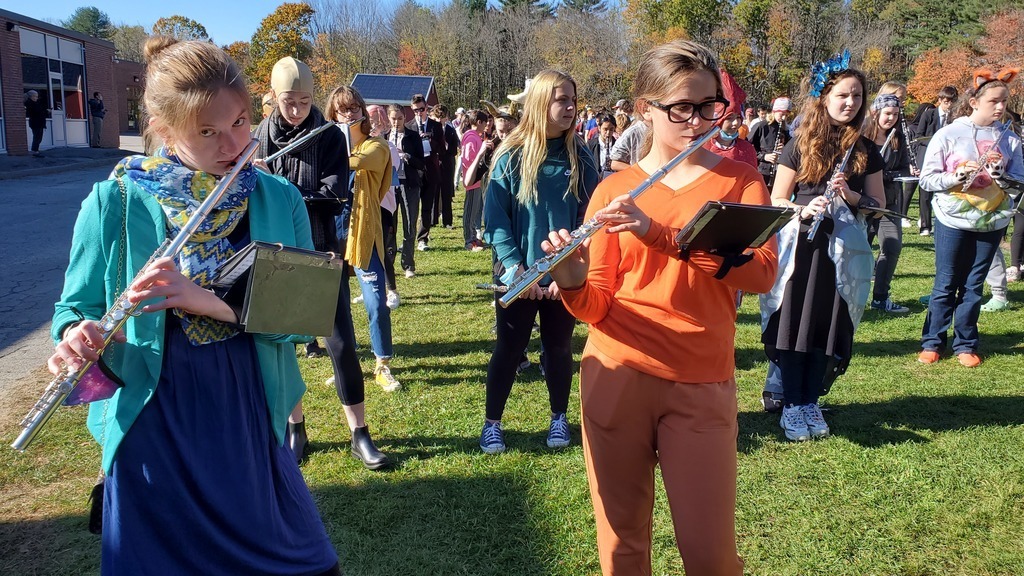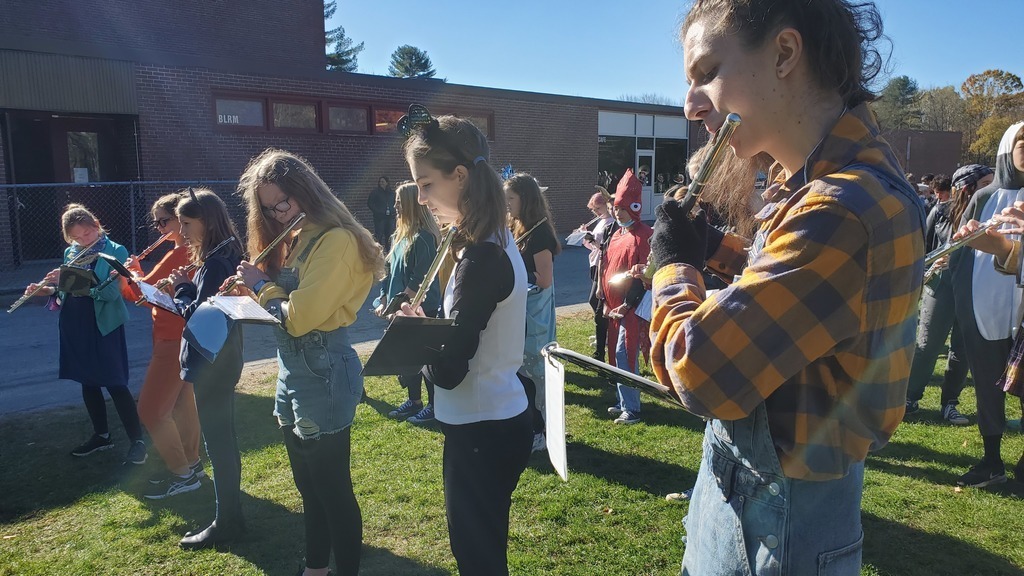 For those students who do not have a signed Technology Agreement Form, a Technology Handbook is being sent today electronically for your electronic signature. Please read through and complete the form. Thank you.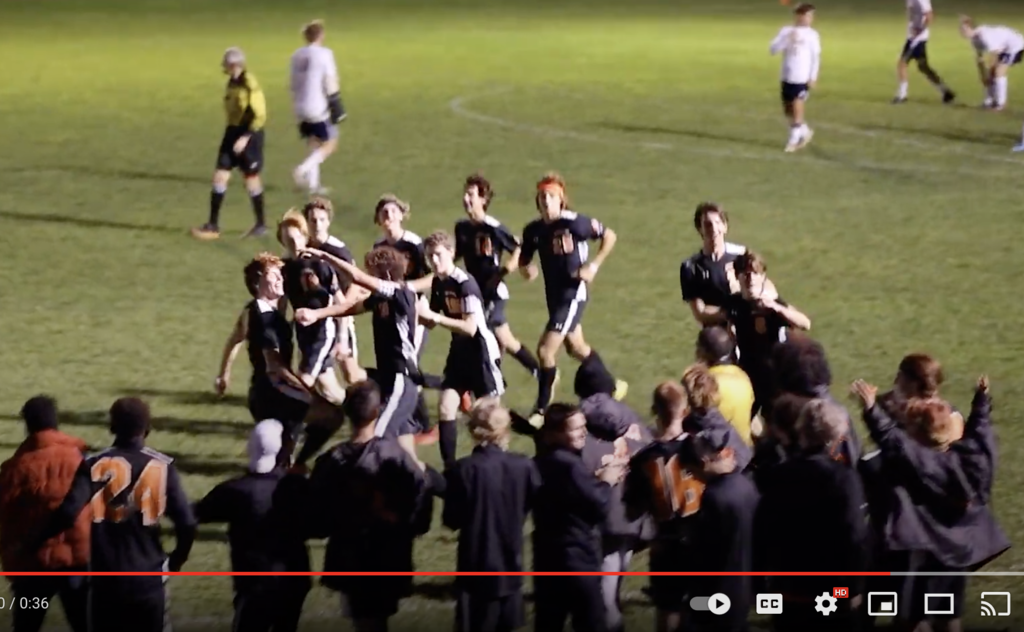 According to dosomething.org, 95% of teens in the U.S. are online, and the vast majority access the internet on their mobile device, making it the most common medium for cyber bullying.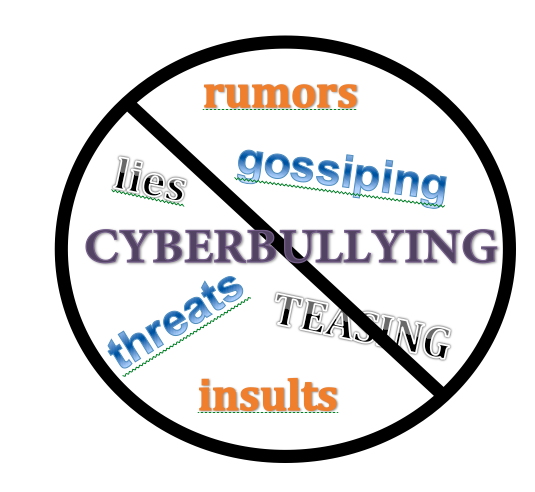 Did you know about 1 million passwords are compromised a week? To prevent this, experts recommend creating a passphrase! So what exactly is a passphrase? It is a sentence-like string of words that is longer than a traditional password, easy to remember and difficult to crack.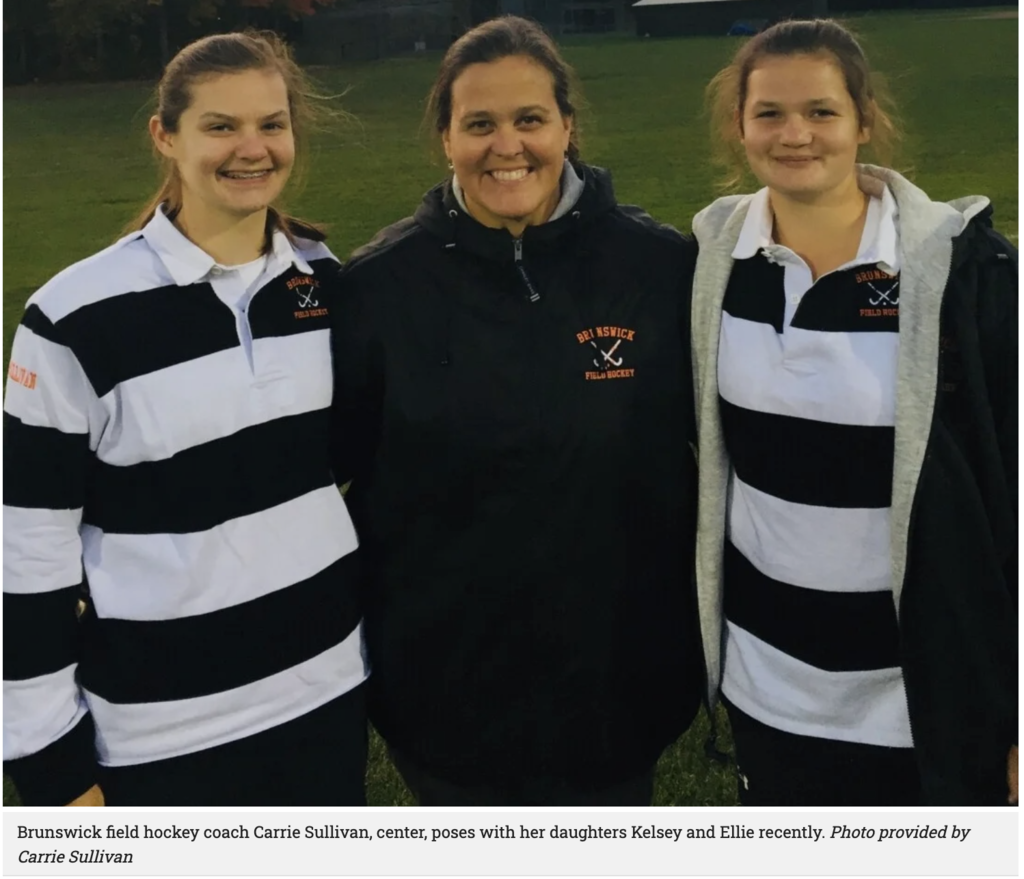 Have you seen an increase in sensationalized headlines? That's Clickbait, a post that is designed to get attention, even if the article is fake/misleading. Here's a simple way to avoid: if it tells you how to feel instead of letting you come up with your own reaction, don't click!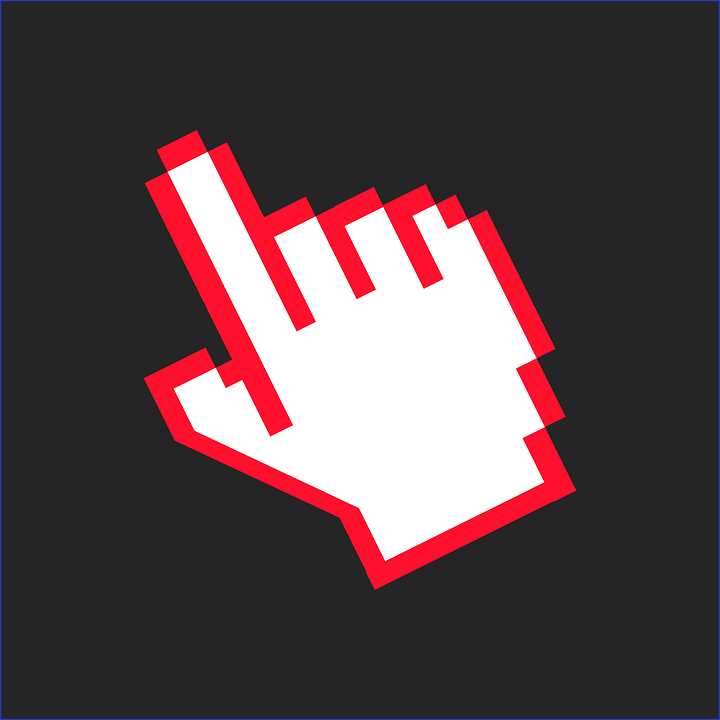 Did you know that 50% of people receive one phishing email each day? What is phishing? Phishing is defined as the fraudulent practice of sending emails purporting to be from reputable companies in order to induce individuals to reveal personal information, such as passwords and credit card numbers.

It is Digital Citizenship Week! Did you know you have a digital footprint? A digital footprint is the trail of data you create when you are online. Can you remove your digital footprint?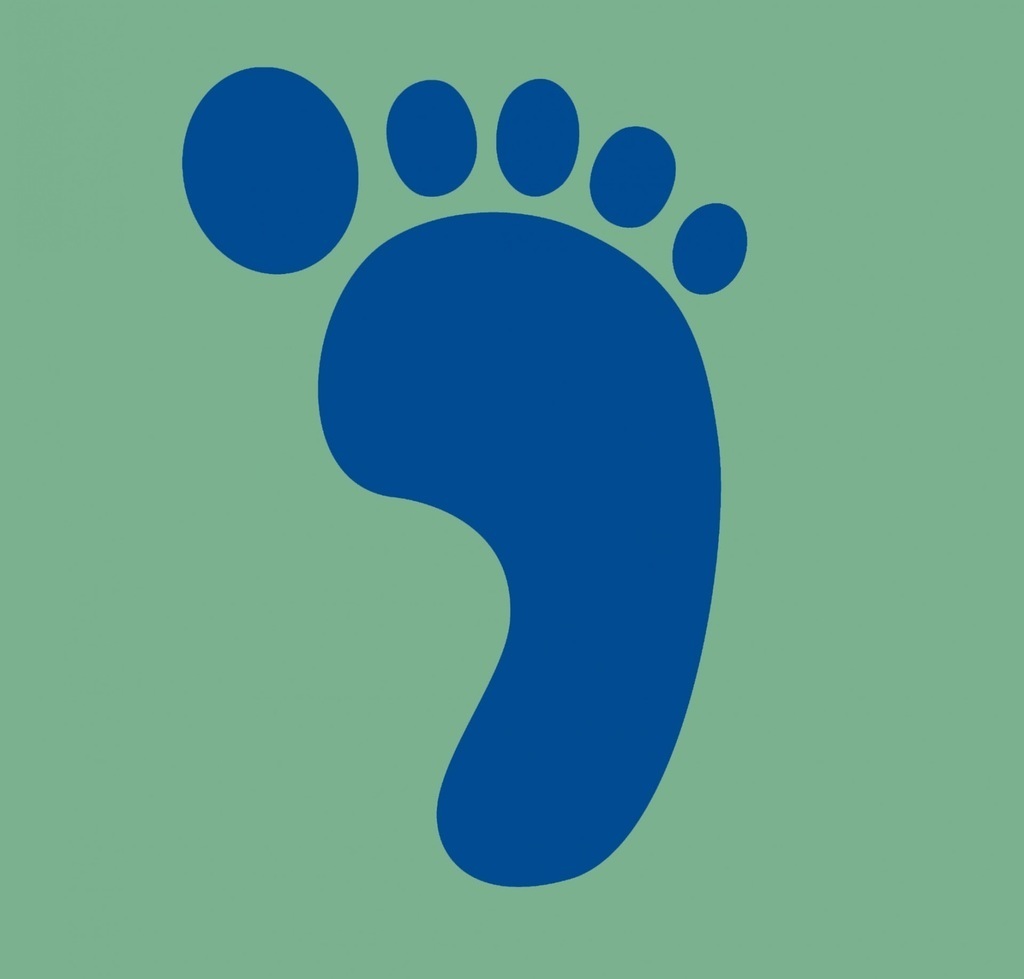 We are pleased to announce that Grace Costello and Mateus Nascimento have been named Commended Students in the 2022 National Merit Scholarship Program. These Commended Students are being recognized for their exceptional academic promise demonstrated by their outstanding performance on the qualifying test used for program entry. These students placed among the top 50,000 students who entered the 2022 competition by taking the 2020 Preliminary SAT/National Merit Scholarship Test (PSAT/NMSQT).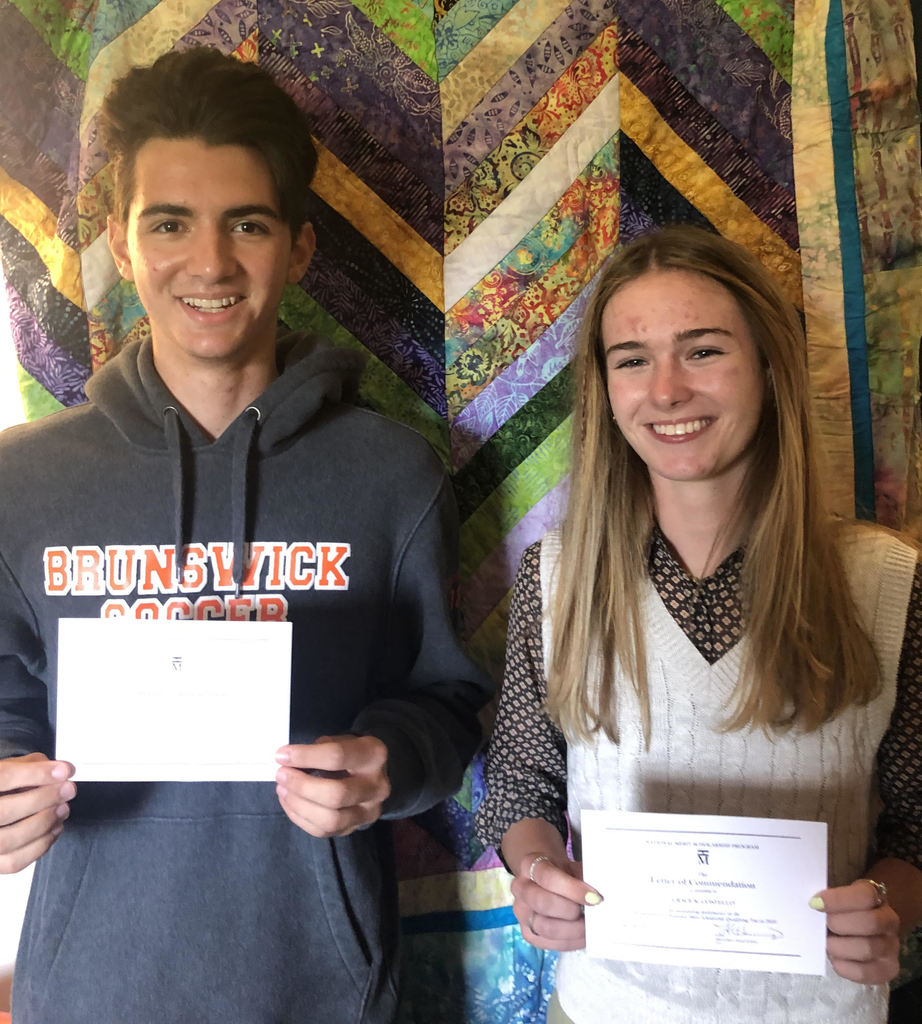 Athletic Update for Wednesday 9/15: First Team Boys and Girls Soccer teams scheduled for Shulman Field today have been postponed. Varsity Field Hockey is in the gym from 5-6. Bring your sneakers for conditioning. JV Field Hockey is in the gym from 6-7. Bring your sneakers for conditioning. Varsity Golf Match for today has been postponed. No Varsity or JV Golf practice today. All other sports will be as previously scheduled. Cross Country will be at BHS today.

We are very pleased to announce that Margaret Chingos is a Semifinalist in the 2022 National Merit Scholarship Program and has an opportunity to continue in the National Merit Scholarship competition for some 7500 National Merit Scholarships worth nearly $30 million that will be offered next spring. High school juniors entered the 2022 National Merit Scholarship Program by taking the 2020 Preliminary SAT/National Merit Scholarship Qualifying Test (PSAT/NMSQT) which served as an initial screen of program entrants. The nationwide pool of Semifinalists, representing less than one percent of U.S. high school seniors, includes the highest scoring entrants in each state.

Bowdoin College recently shared their news that Brunswick High School has won the 2021 Abraxas Award at Bowdoin College. Established in 1915 by the Abraxas Society, A Bowdoin College junior honor society, the Abraxas Award is given to "the school sending two or more graduates to the College, whose representatives maintain the highest standing during their first year".

Tyler Patterson, class of 2021, competed at the Outdoor Track Nationals held in Eugene, Oregon on Saturday, July 3rd. Tyler won his heat of the 1-mile with a personal best time of 4:15. 60 placing in the top 20 for all boys in the nation. Click for full results:
https://live.athletictiming.net/meets/10436/events/361148/results

BHS Photography 2 students in Mrs. Driscoll's classes have work on display in a window exhibit at the Merrymeeting Plaza, hosted by Brunswick Public Art at 147 Bath Road in Brunswick (next to Peppers Landing). An outdoor reception is planned for June 25th, 7:00 PM to recognize the students. This exhibit highlights photographs created by students after meeting our Virtual Visiting Resident Artist, Justin Levesque from Portland. Justin joined our classes and shared his work online as part of a pilot VVAR grant program from the Maine Department of Education and the Maine Arts Commission.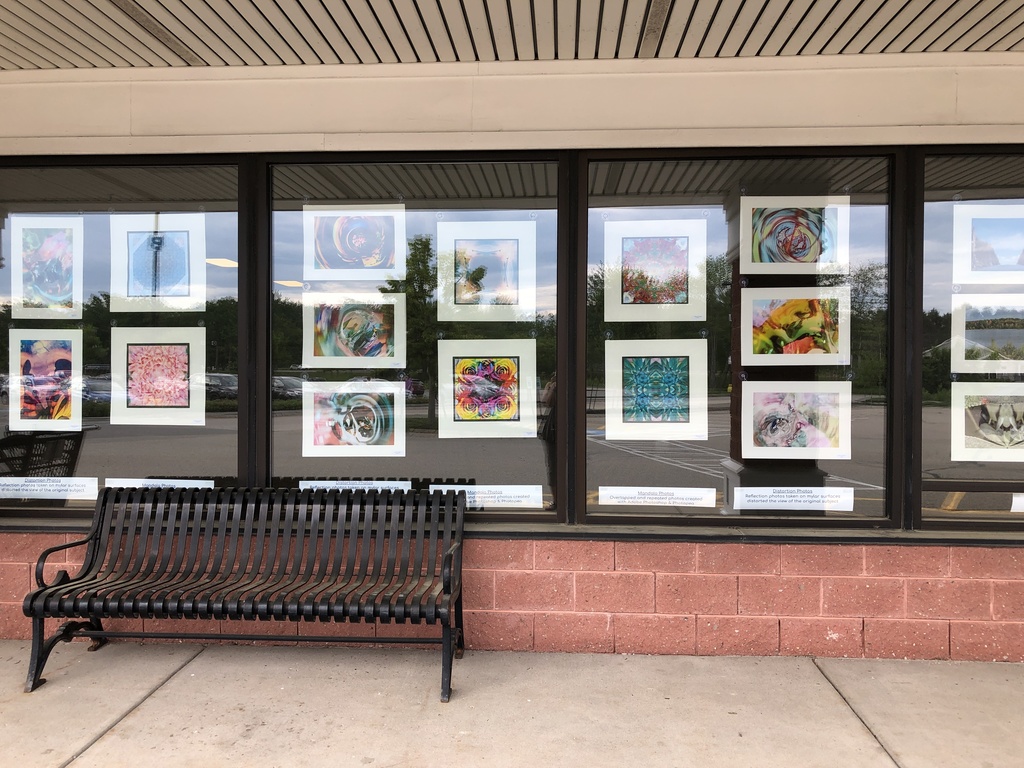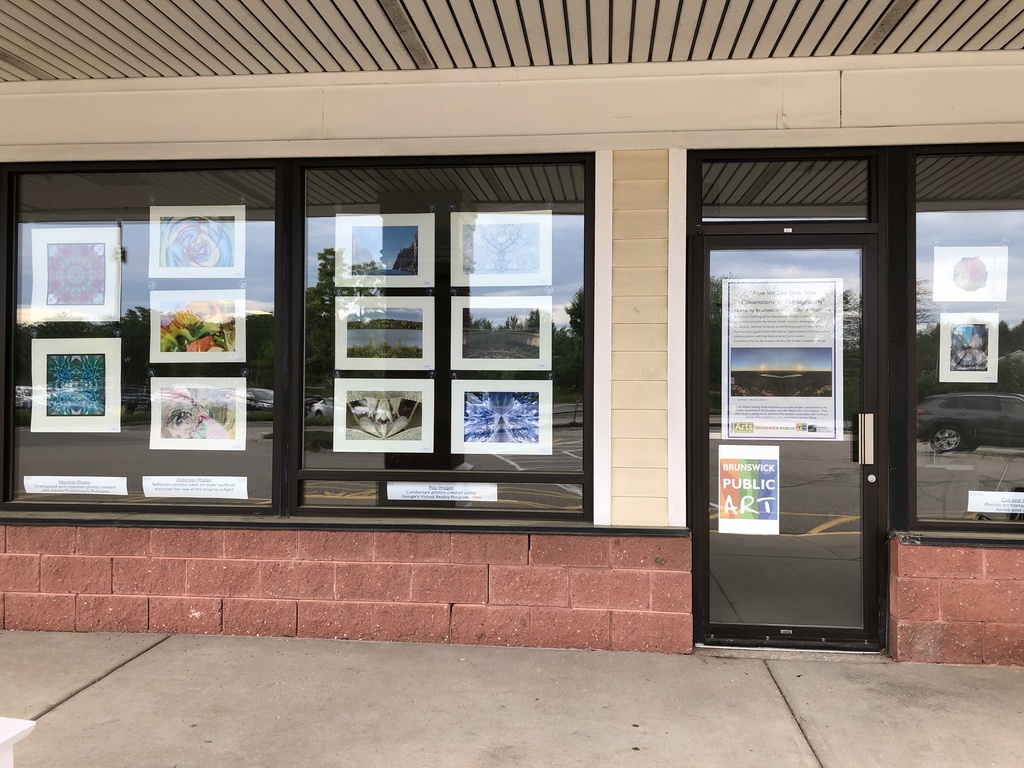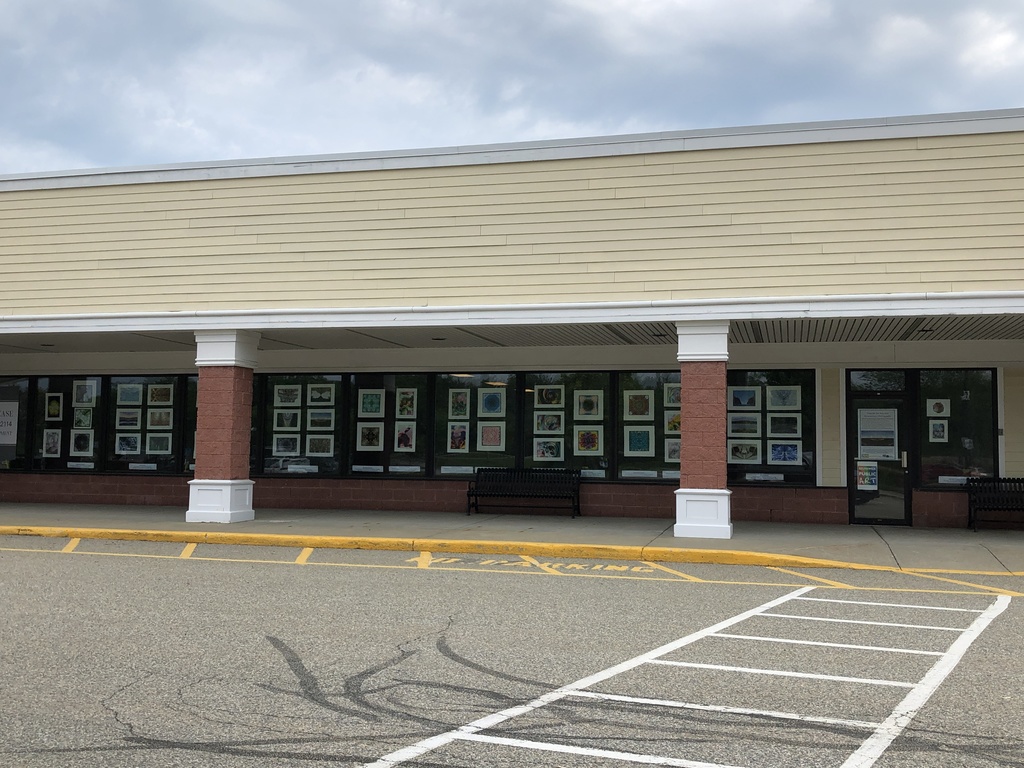 Congratulations to the Girls Varsity Tennis team and their coach Mary Kunhardt for ending the season 15-1 and as CLASS A STATE CHAMPIONS! This is the first state championship for Girls tennis since 2013!!! The Lady Dragons secured a win of 2-3 over Falmouth. Coco Meserve, Anna Barnes, Ella Perham, Lia Rand, Abby Sharpe, Emily Davison, Sadie Levy, Hazel Goodwin, Dee Molai, and Logan Brown all deserve a cheer for being winners with grace!!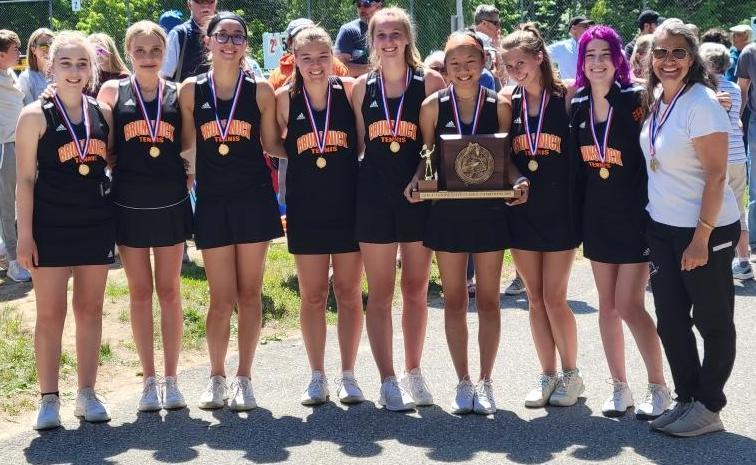 Class of 2021 - Marching Practice