Today, August 25, the BSD Technology Handbook for 2021-22 will be sent through email or text. Please review this Handbook and electronically sign the last page. Students in grade 6-12 will be able to bring home their device from school after the device has been distributed and the electronic form has been signed.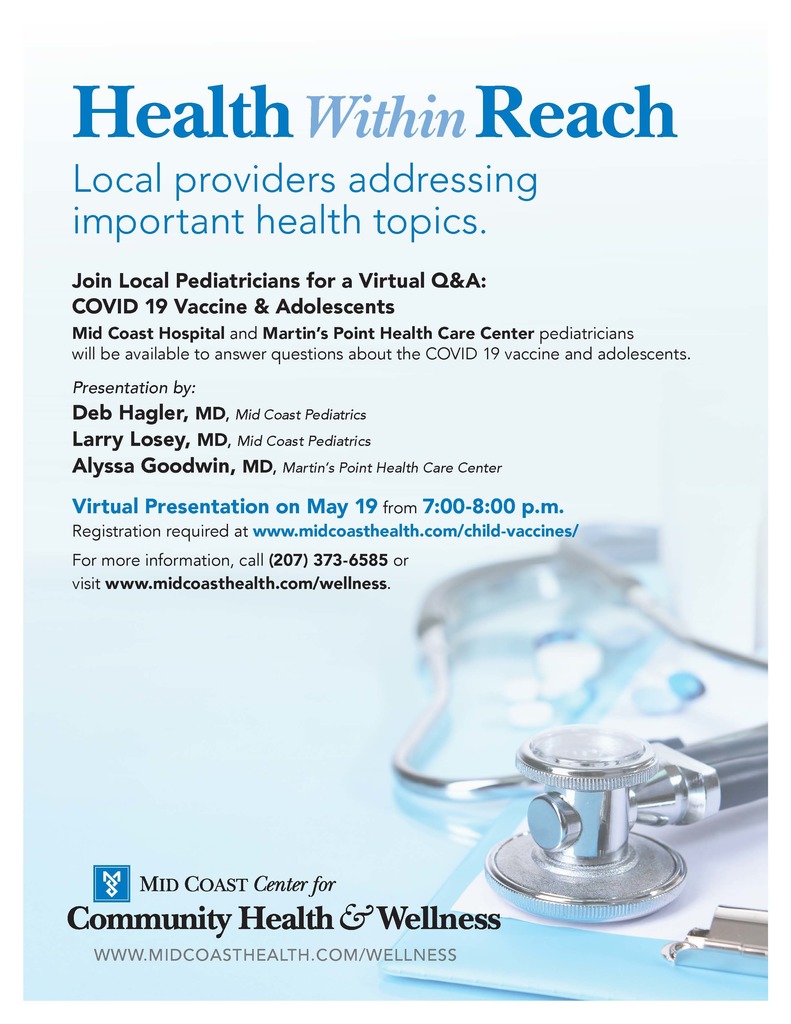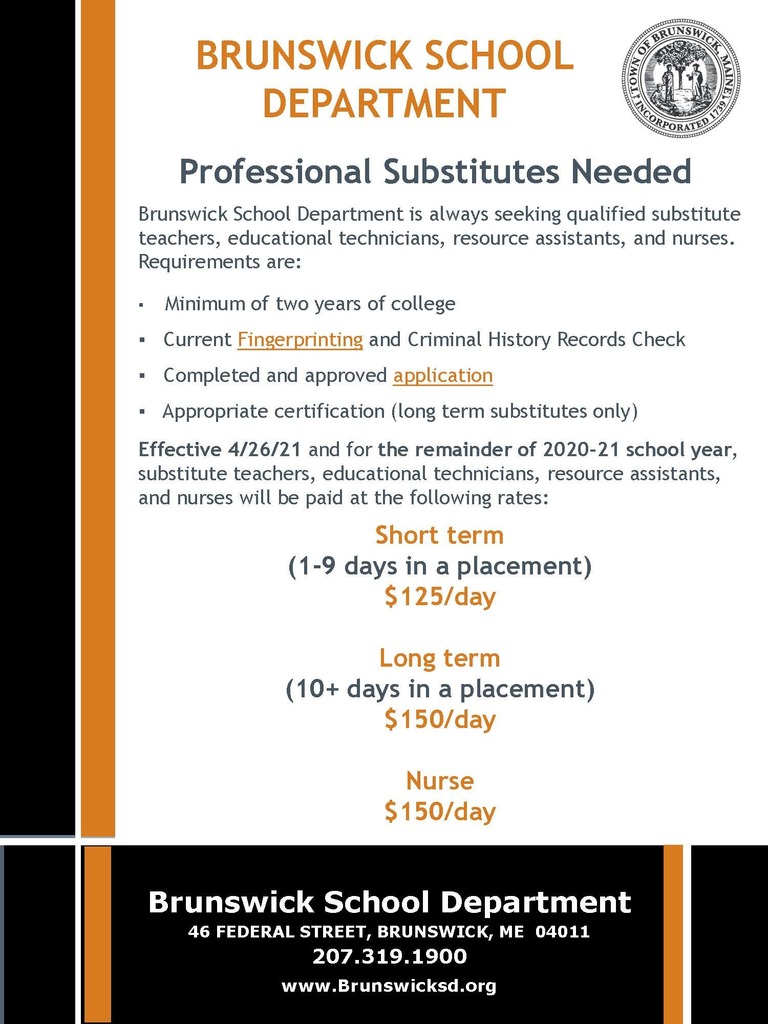 The issues with PowerSchool have been resolved. All users will now have access to their PowerSchool accounts.

Happy Valentine's Day! Spread the Love! #teambrunswickme


Good Evening. This is a reminder to please review the health screening tool linked below each morning to assess your child's health before sending them to school. Boa noite. Este é um lembrete para revisar a ferramenta de triagem de saúde vinculada abaixo todas as manhãs para avaliar a saúde de seu filho antes de enviá-lo para a escola. Buena noches. Este es un recordatorio para que revise la herramienta de evaluación de la salud vinculada a continuación cada mañana para evaluar la salud de su hijo antes de enviarlo a la escuela.
https://drive.google.com/file/d/1Zrv-Y4NjXmyjlmvVxgUUM1rGdlWXlMVH/view?usp=sharing


Public Comment Opportunity THE PUBLIC CAN VIEW OR LISTEN TO THE AUGUST 5TH SPECIAL SCHOOL BOARD MEETING ON TV3 (Channel 3 on Comcast) or VIA LIVE STREAM FROM THE TOWN'S WEBSITE
http://tv3hd.brunswickme.org/CablecastPublicSite/watch/1?channel=1
THERE WILL BE AN OPPORTUNITY FOR PUBLIC COMMENT VIA TELEPHONE: Phone Number: 646 876 9923 Meeting ID: 811 3061 7376 Passcode: 892713 (PLEASE REMEMBER TO TURN OFF YOUR TV BEFORE SPEAKING TO THE BOARD.) EMAILS ARE ALSO ACCEPTED AT
bsdforum@brunswicksd.org
This is an update regarding the Brunswick School Department's response to the evolving COVID-19 situation. As a preventative measure, Brunswick Schools will be closed for two weeks effective Monday, March 16. All staff should still report to work on Monday to prepare to provide continuous learning and support services. A letter from the Superintendent with more information will be sent on Sunday morning. We realize this will present many challenges for our students and their families. We are working hard to address many of those challenges. The safety of our students, our staff, and the Brunswick community is our highest priority. Thank you for your understanding.
Communication will be sent as soon as possible to families to give guidance on our remote learning plan. Please refrain from emailing teachers as they are working hard to put together plans for our students. Thank you to everyone for your understanding as we work together to support our students.