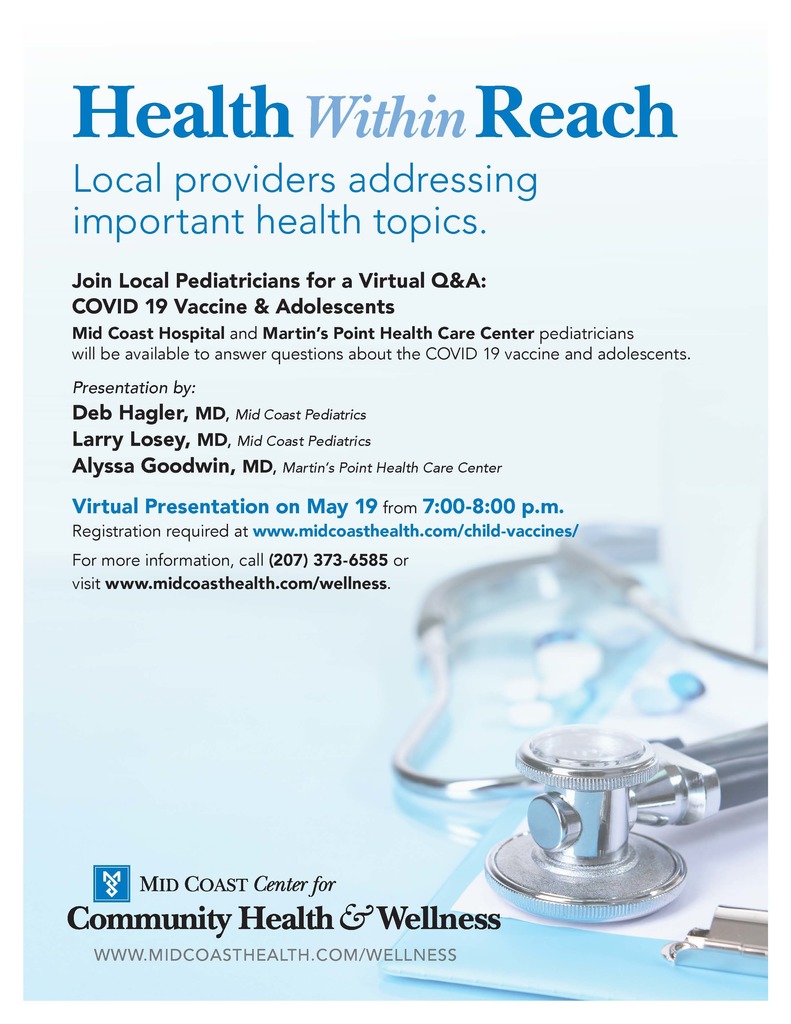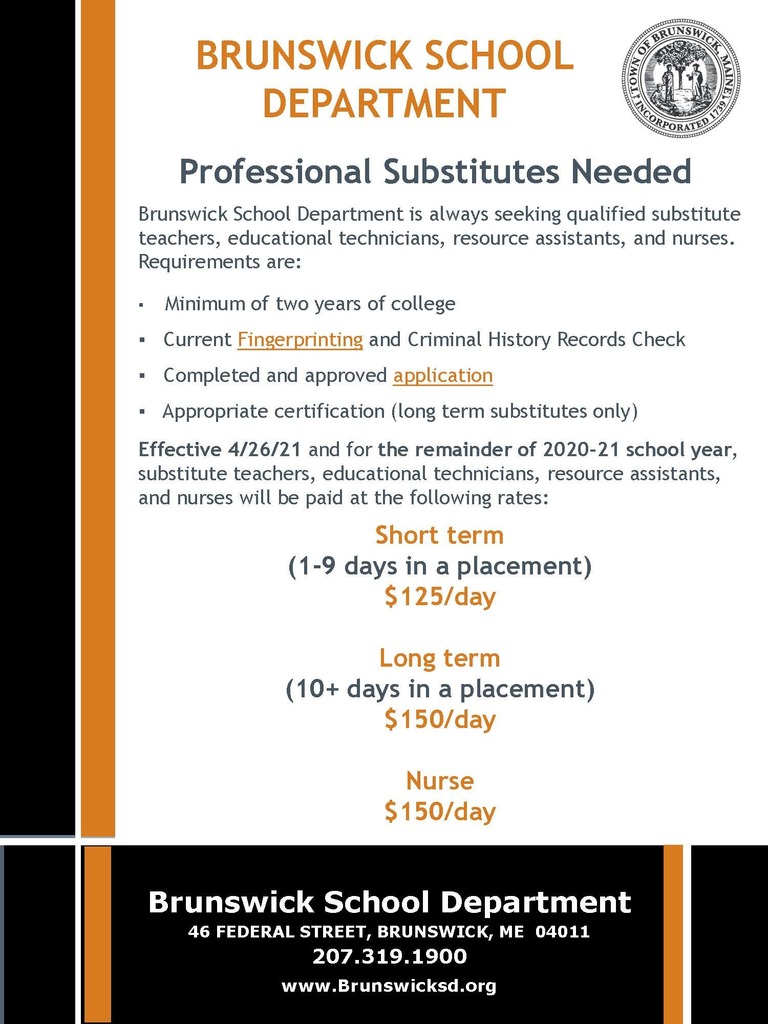 BJHS 7th grade teams (GDI & Jewell) designed an origami activity (where students make origami cranes) to spread peace and happiness! Each 7th-grade pod was given origami paper & each student was able to create an origami crane. The cranes now hang in the 7th-grade hallway!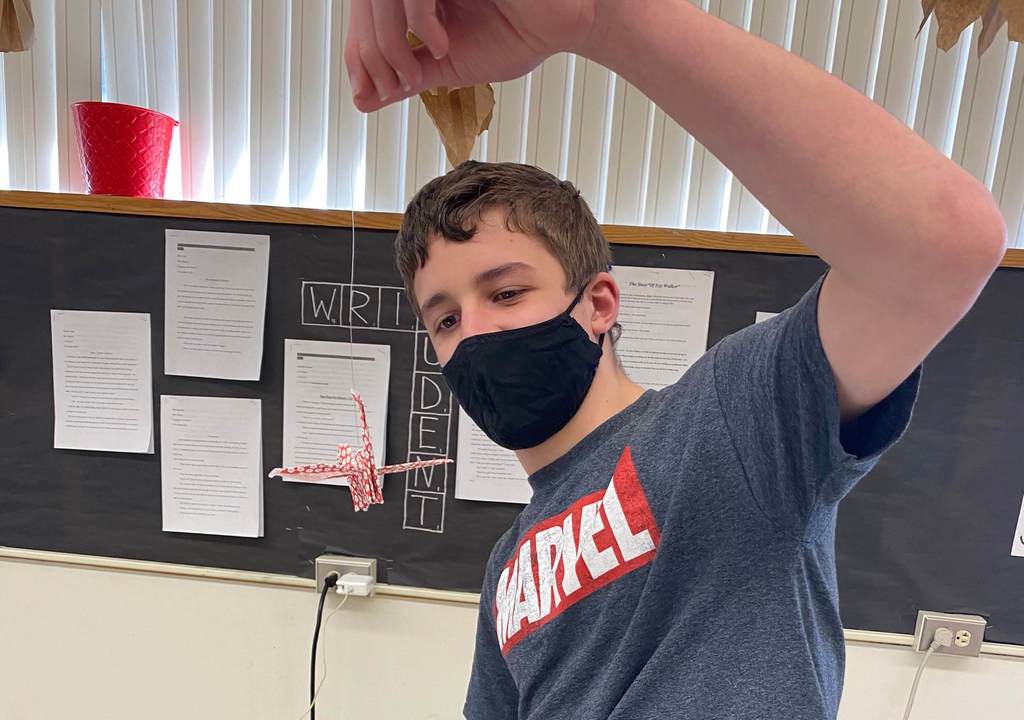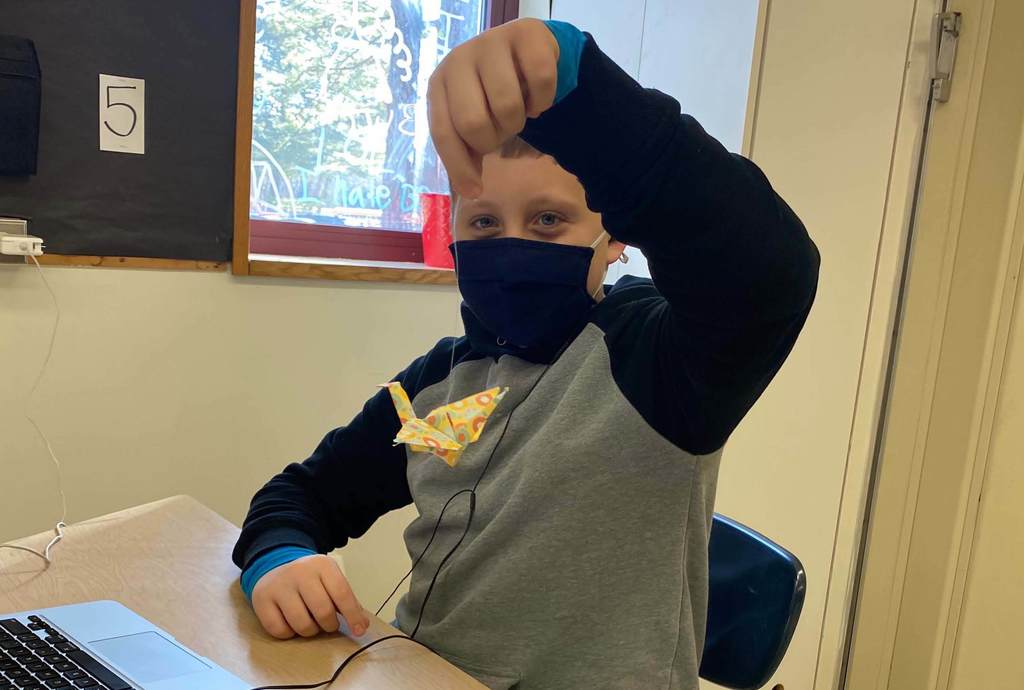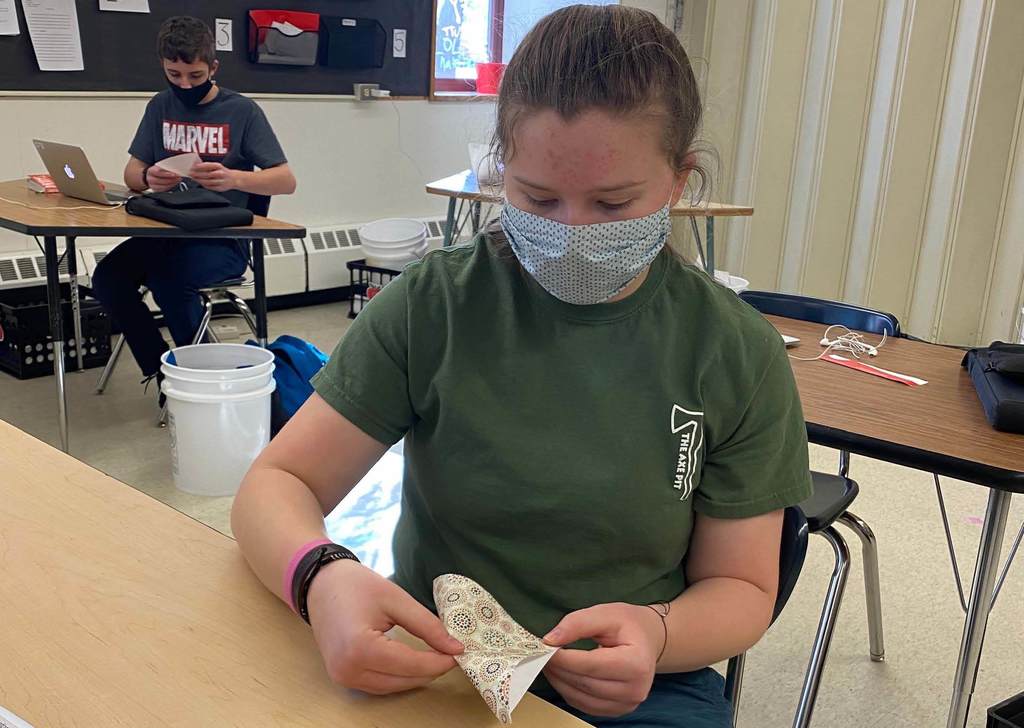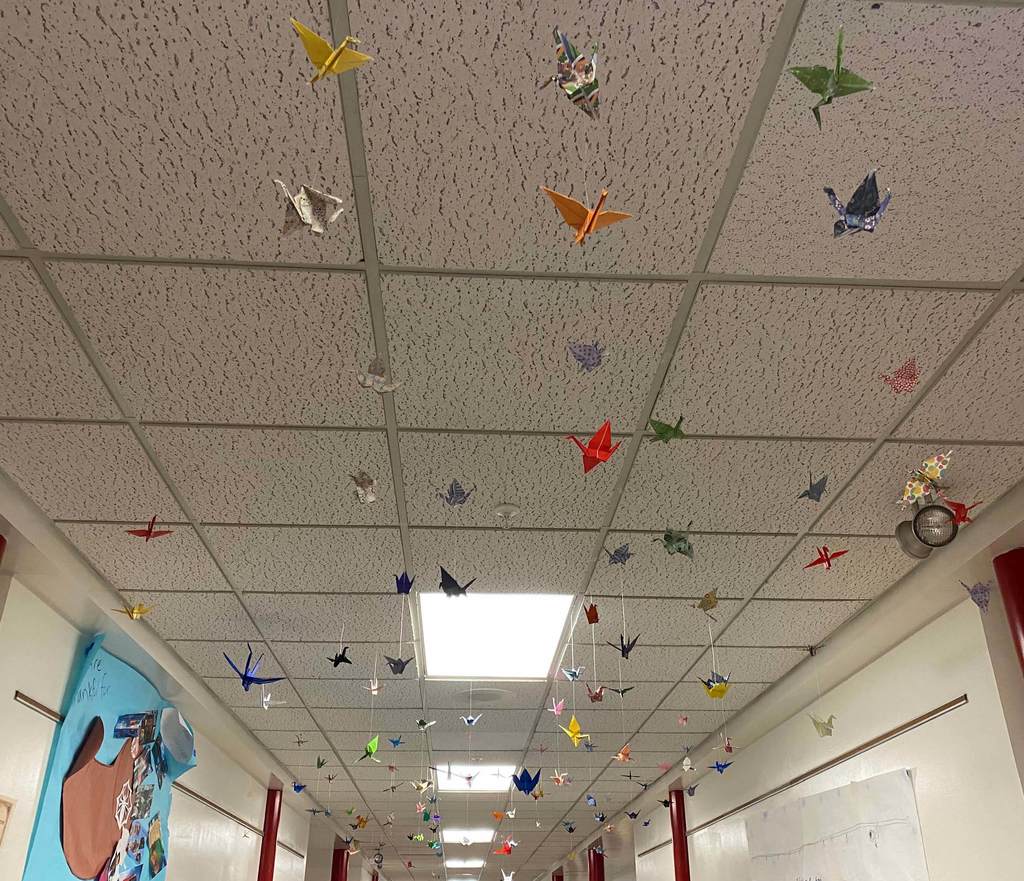 Visiting the Junior High today this Doge art caught my eye @dogecoin the creativity abounds.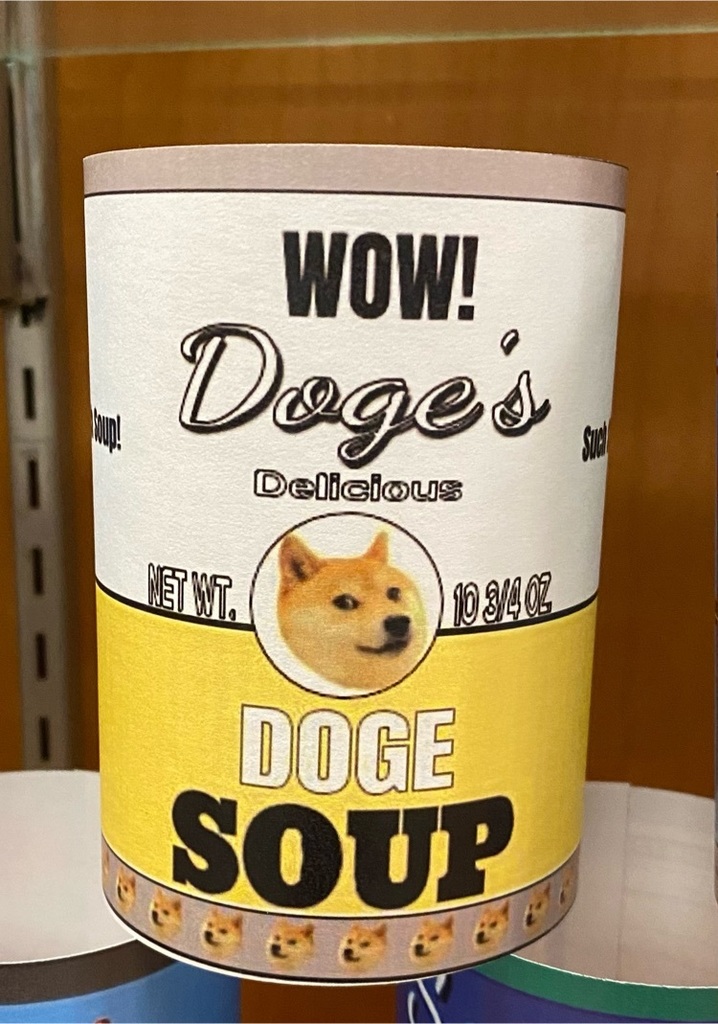 The issues with PowerSchool have been resolved. All users will now have access to their PowerSchool accounts.

Happy Valentine's Day! Spread the Love! #teambrunswickme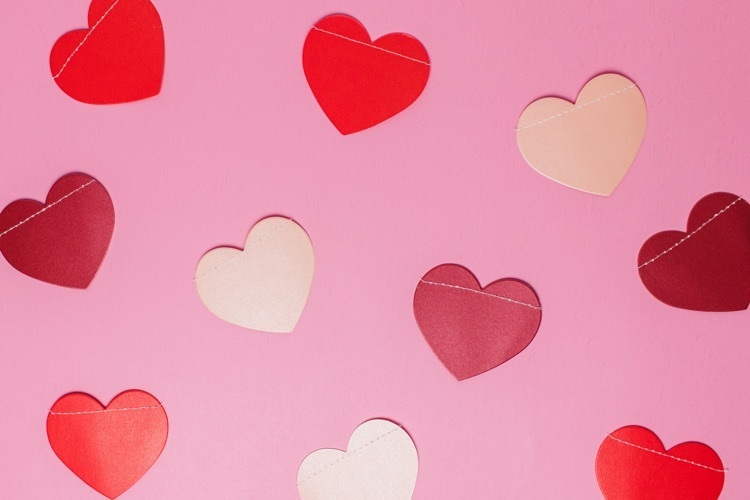 Announcing the BJHS Music Boosters Theme Basket Online Auction! Remember those fabulous theme baskets that were created back in February with generous donations from our music families? They survived the pandemic shutdown and now they are ready to go home with the highest bidders in our online auction:
https://www.32auctions.com/BJHbaskets2020
The auction opens Thursday, October 1st and closes at 8:00pm on Thursday, October 15th. Thank you for supporting our music programs!

The BJHS Civil Rights Team will be holding our first meeting on Monday September 21st from 2:45 - 3:30 pm. Everyone is welcome to help us brainstorm activities for the school year. Please email Mr. Kosak (
akosak@brunswicksd.org
) or Mr. Levy (
jlevy@brunswicksd.org
) if you are interested in participating and they will email you a link so that you can join Monday's virtual meeting. We are excited for the school year and we are committed to making BJHS a safe and welcoming environment for ALL.

Good Evening. This is a reminder to please review the health screening tool linked below each morning to assess your child's health before sending them to school. Boa noite. Este é um lembrete para revisar a ferramenta de triagem de saúde vinculada abaixo todas as manhãs para avaliar a saúde de seu filho antes de enviá-lo para a escola. Buena noches. Este es un recordatorio para que revise la herramienta de evaluación de la salud vinculada a continuación cada mañana para evaluar la salud de su hijo antes de enviarlo a la escuela.
https://drive.google.com/file/d/1Zrv-Y4NjXmyjlmvVxgUUM1rGdlWXlMVH/view?usp=sharing

Alicia Heyburn and Leah Tuite with many BJHS student volunteers getting an outdoor classroom ready! Thank you for volunteering!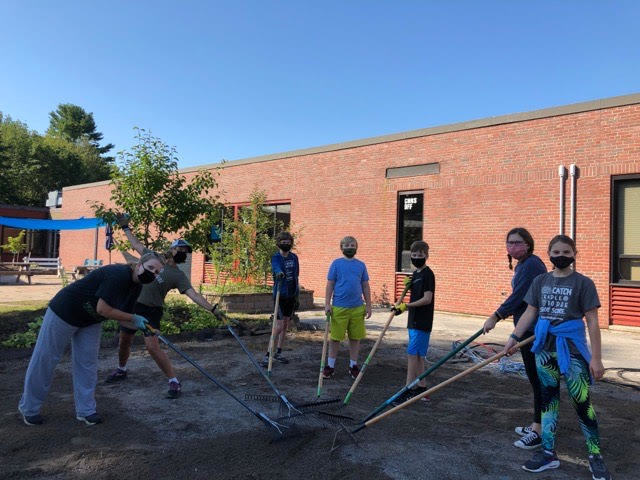 Public Comment Opportunity THE PUBLIC CAN VIEW OR LISTEN TO THE AUGUST 5TH SPECIAL SCHOOL BOARD MEETING ON TV3 (Channel 3 on Comcast) or VIA LIVE STREAM FROM THE TOWN'S WEBSITE
http://tv3hd.brunswickme.org/CablecastPublicSite/watch/1?channel=1
THERE WILL BE AN OPPORTUNITY FOR PUBLIC COMMENT VIA TELEPHONE: Phone Number: 646 876 9923 Meeting ID: 811 3061 7376 Passcode: 892713 (PLEASE REMEMBER TO TURN OFF YOUR TV BEFORE SPEAKING TO THE BOARD.) EMAILS ARE ALSO ACCEPTED AT
bsdforum@brunswicksd.org