On Wednesday, May 4 students from BJH attended the District 3 MMEA Honors Band and Chorus festival in Freeport. Students were chosen for this festival through audition. Their high level of musicianship as well as their hard work and dedication was very evident at this festival. Way to go BJH musicians! We are proud of you!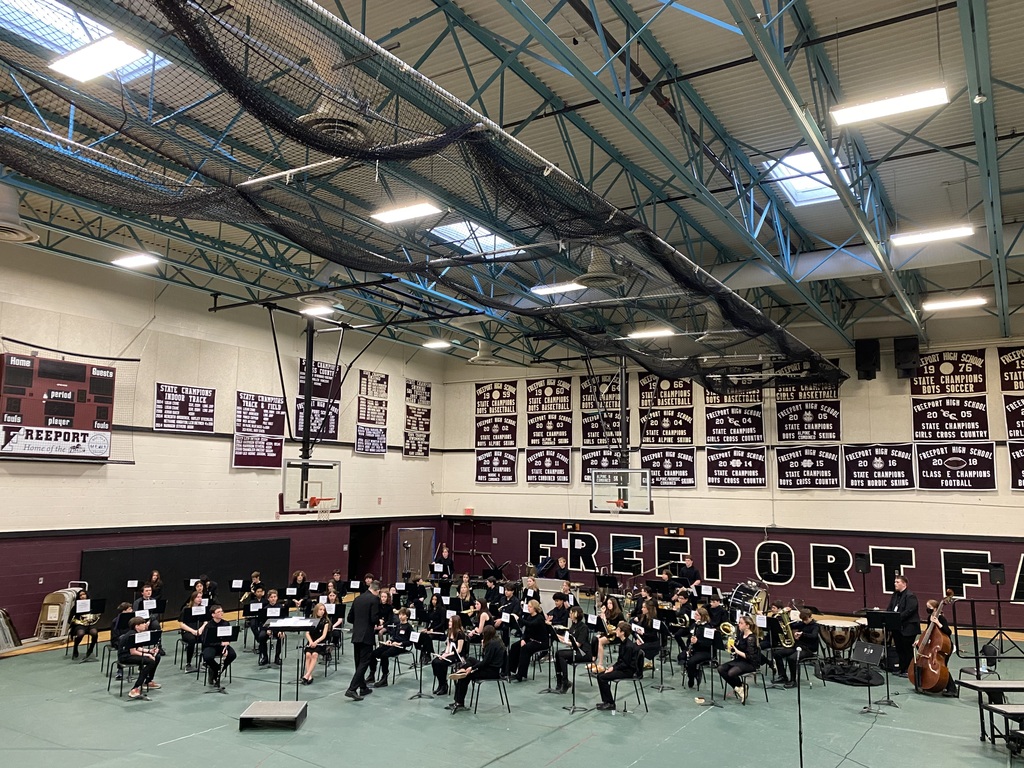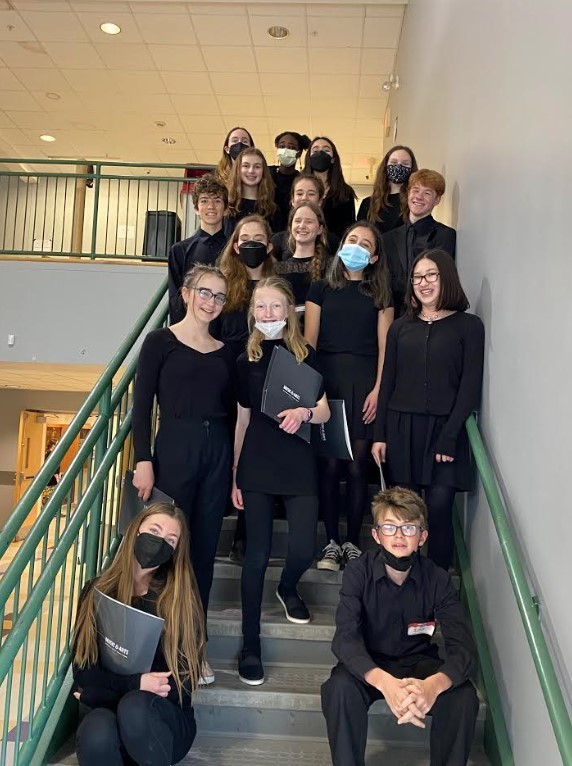 On Wednesday, April 27 BJH Chorus students were treated to a workshop from Opera Maine. They came to teach about the storytelling, staging, and of course singing of Opera. Students were then provided an opportunity to join in and to experience Opera in Maine this summer with free tickets to the Opera. For more information, feel free to contact Mrs. Tarleton! Thank you Opera Maine and BJH chorus students for a fantastic afternoon!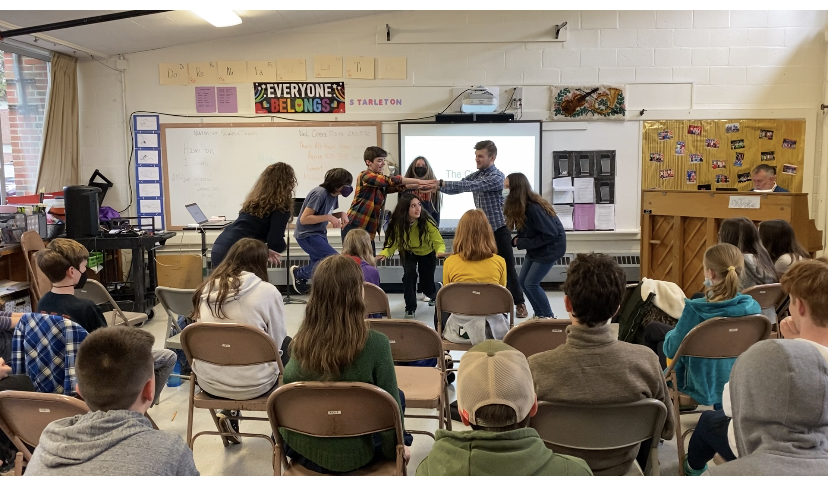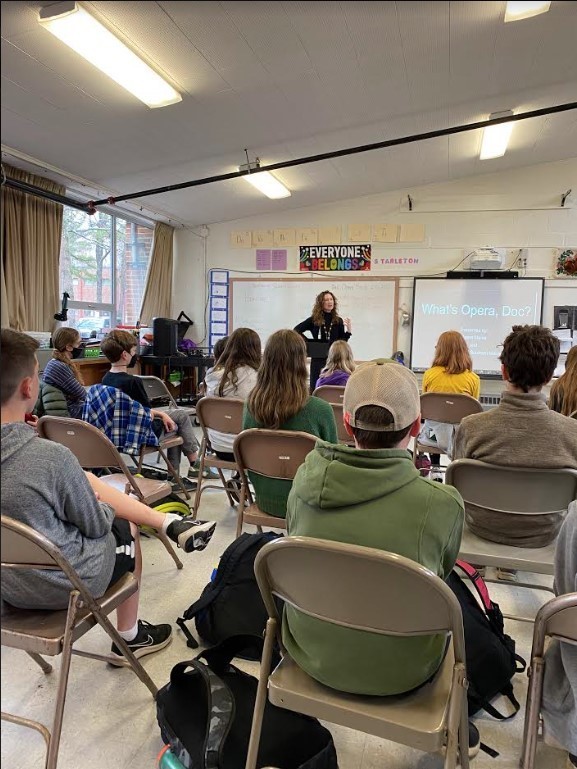 School Board Special Meeting Wednesday, March 30, 2022 7PM PUBLIC FORUM ON THE BUDGET To be held at the Town Hall, 85 Union Street

Rates for substitute teachers, nurses, resource assistants, and ed techs are going up!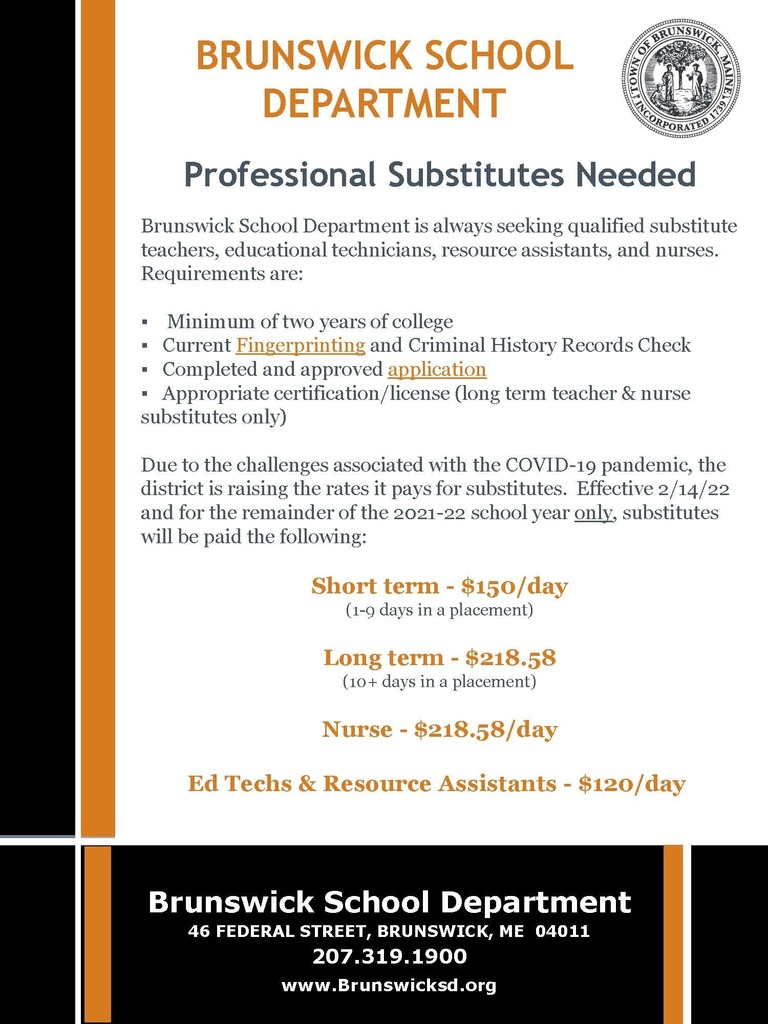 Jersey Mike's Subs is opening a new location at 172 Bath Road in Brunswick tomorrow! 100% of their sales from Wednesday, February 2nd, 2022 will be donated directly to Brunswick Junior High School. Enjoy some delicious subs and support BJHS!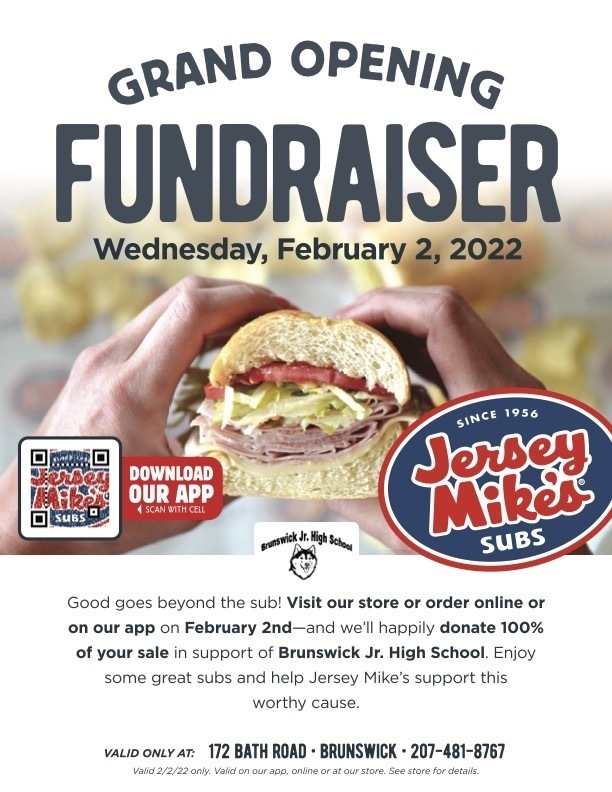 Brunswick Schools will be closed Friday, January 7, 2022. After consulting with our Meteorologist, it is apparent tomorrow's storm track will create unsafe road conditions during the morning commute. Therefore, Brunswick Schools will be closed on Friday - January 7, 2022.

Brunswick Schools will be closed - Wednesday - December 22nd due to unsafe road conditions. Be Safe - Happy Holidays.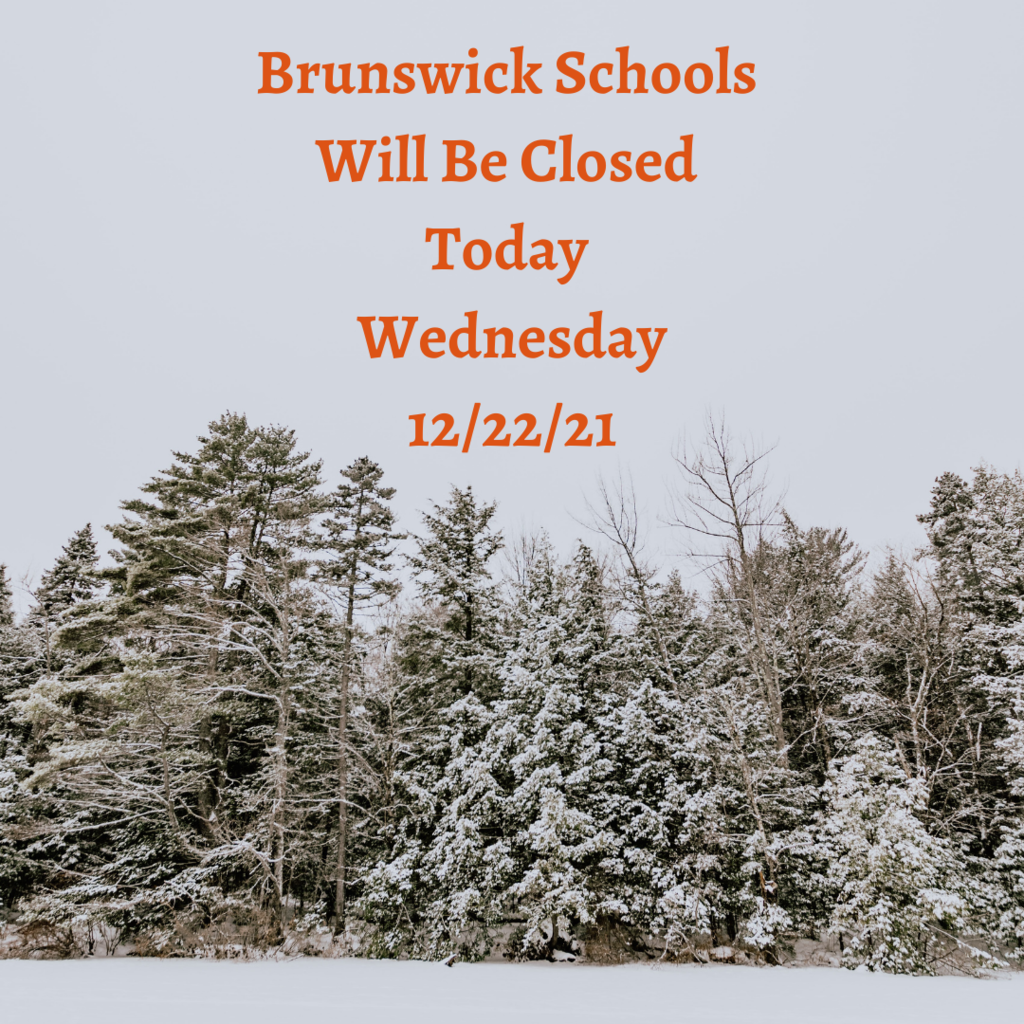 We are loving spirit days! Thank you student council!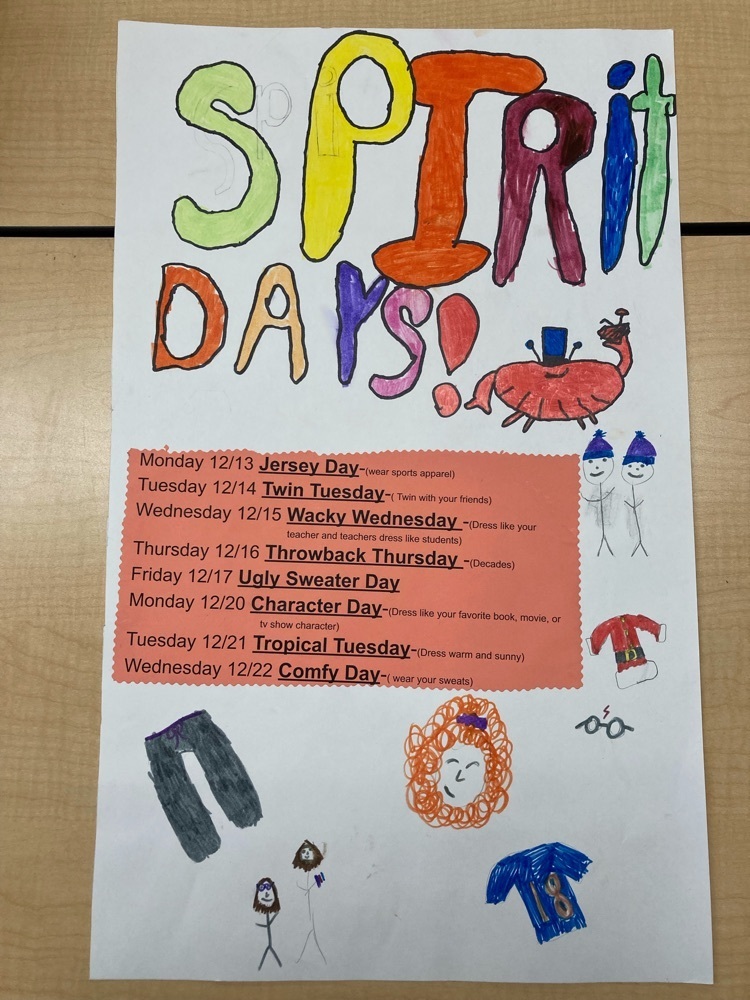 Here is the lunch menu for December!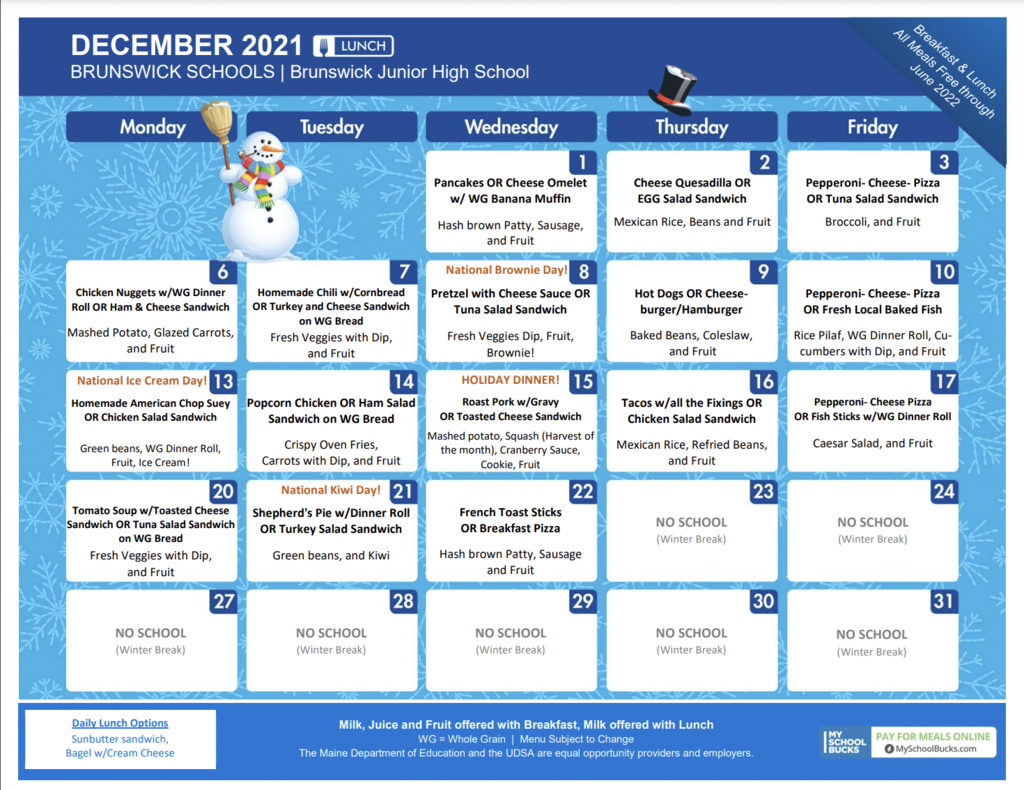 Picture retake day is tomorrow!!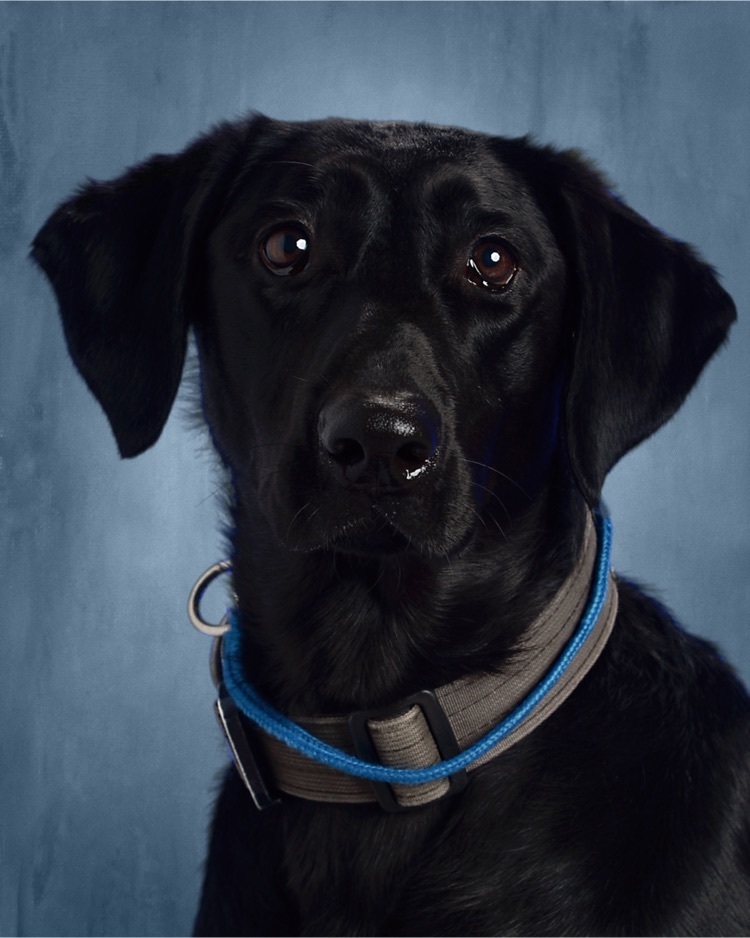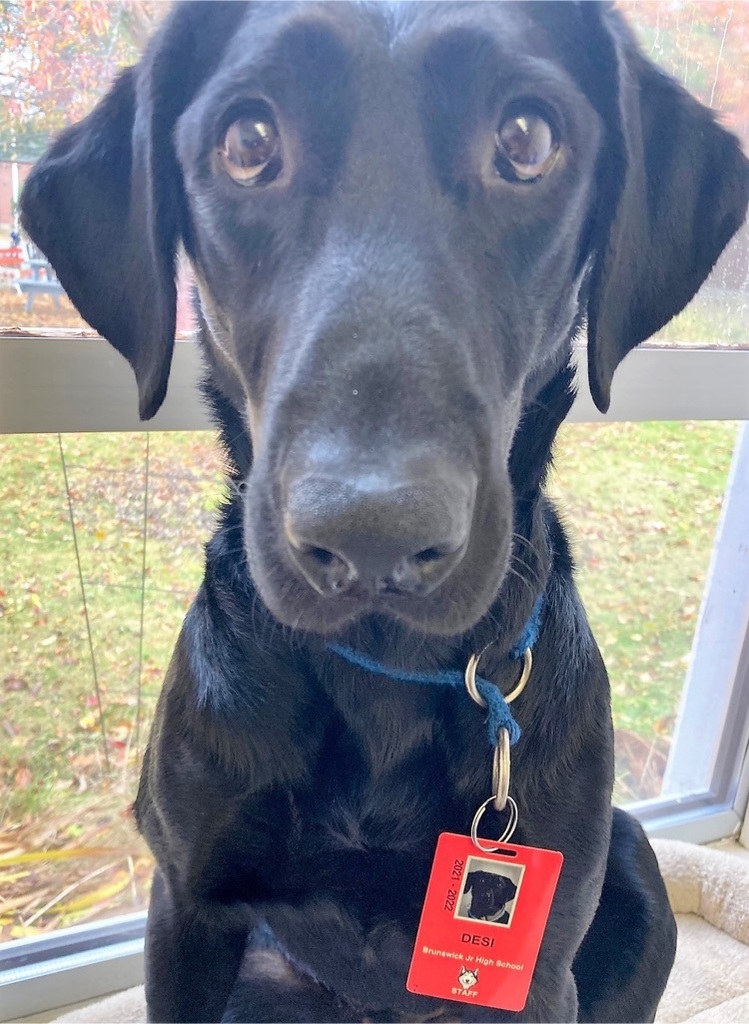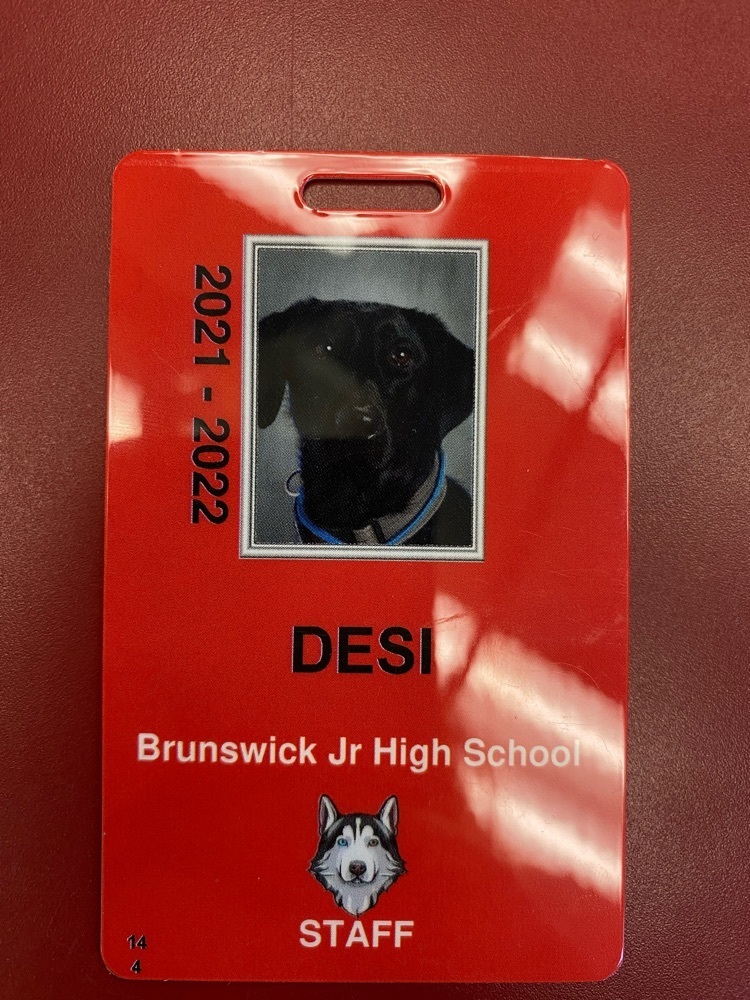 Picture Retake Day is November 30, 2021!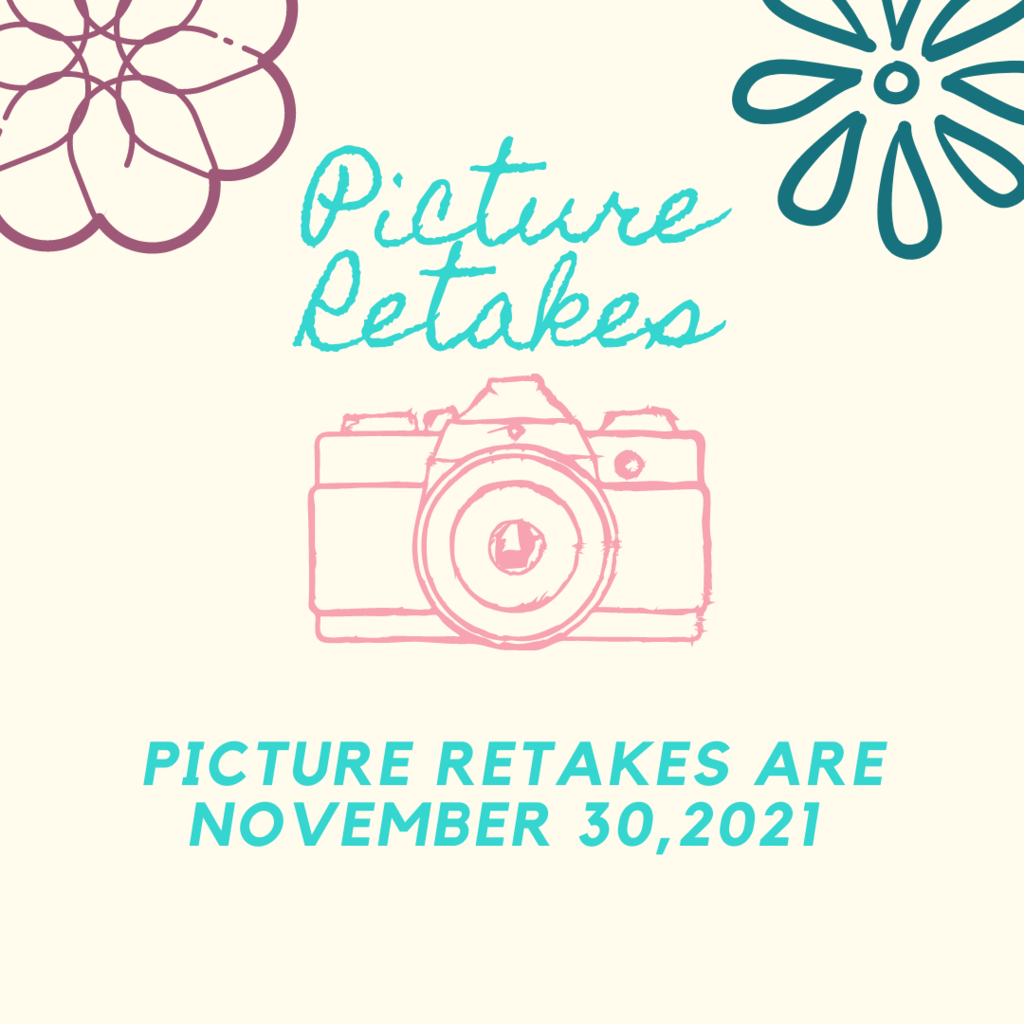 Tomorrow is the last day to donate to the BJHS food drive to benefit Mid Coast Hunger Prevention!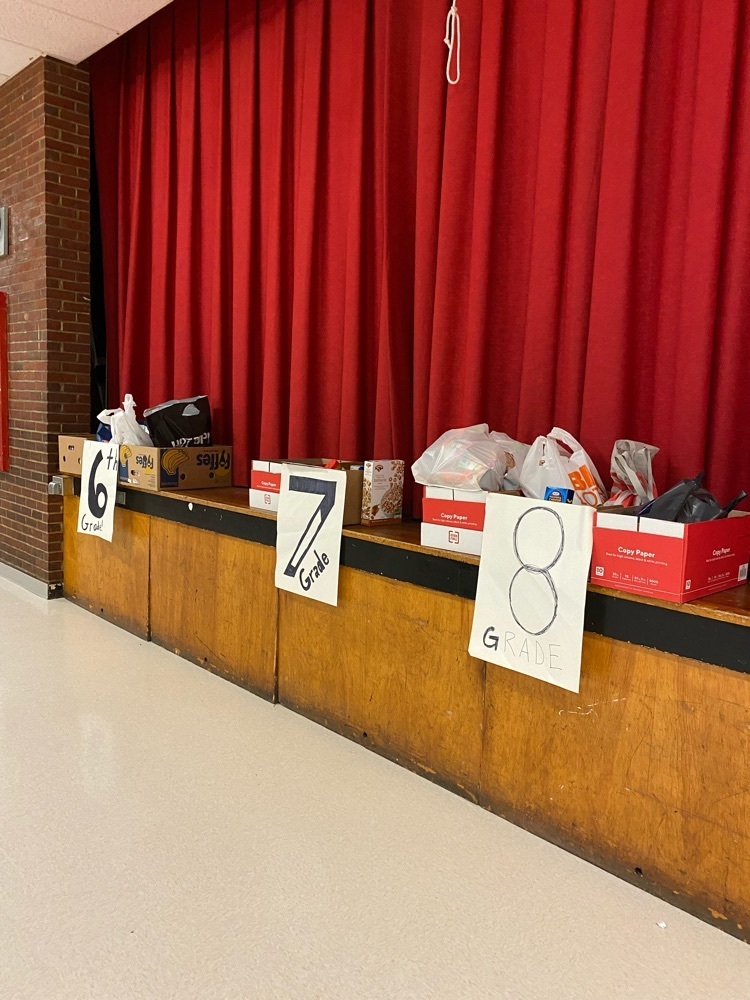 Please help your student remember to check lost and found!! Remaining items will be donated at the end of this week.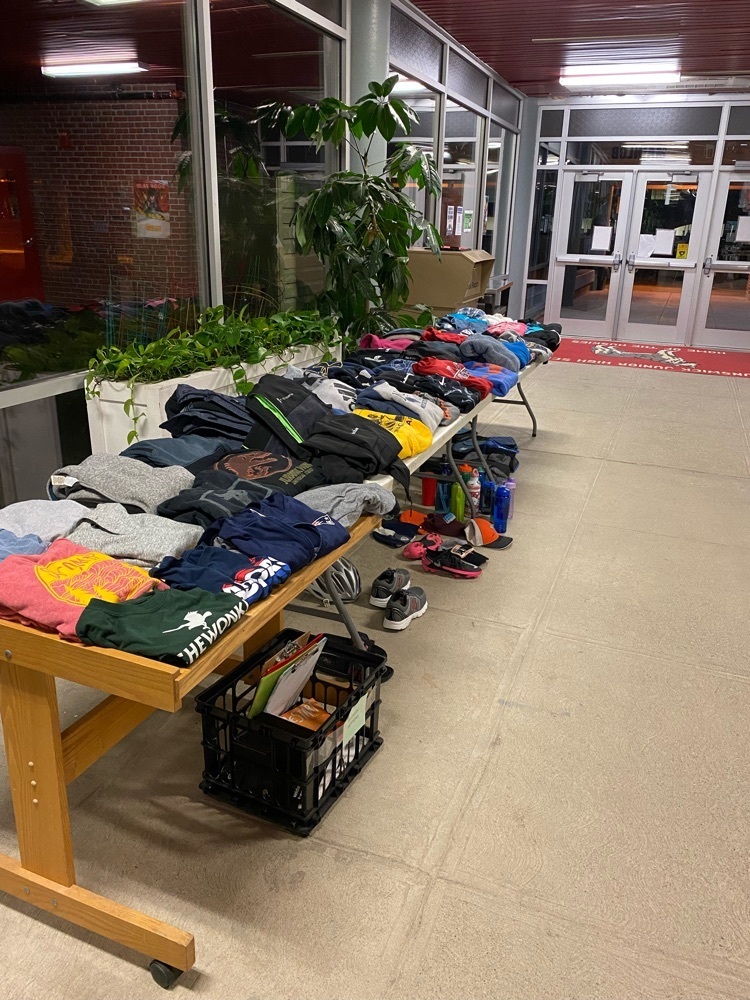 Student Council is sponsoring a food drive to benefit Mid Coast Hunger Prevention! Students can drop off donations in their grade-level boxes in the cafeteria from November 15-19! Here are some wish-list items: ● Peanut Butter ● Canned Fruit ● Canned Soup, Stew, or Pasta Meals ● Boxed Cereal and Oatmeal ● Canned Vegetables ● Canned Chicken or Tuna ● Individually Wrapped Snacks (Granola Bars, Peanut Butter Crackers, etc.) ● Mac N' Cheese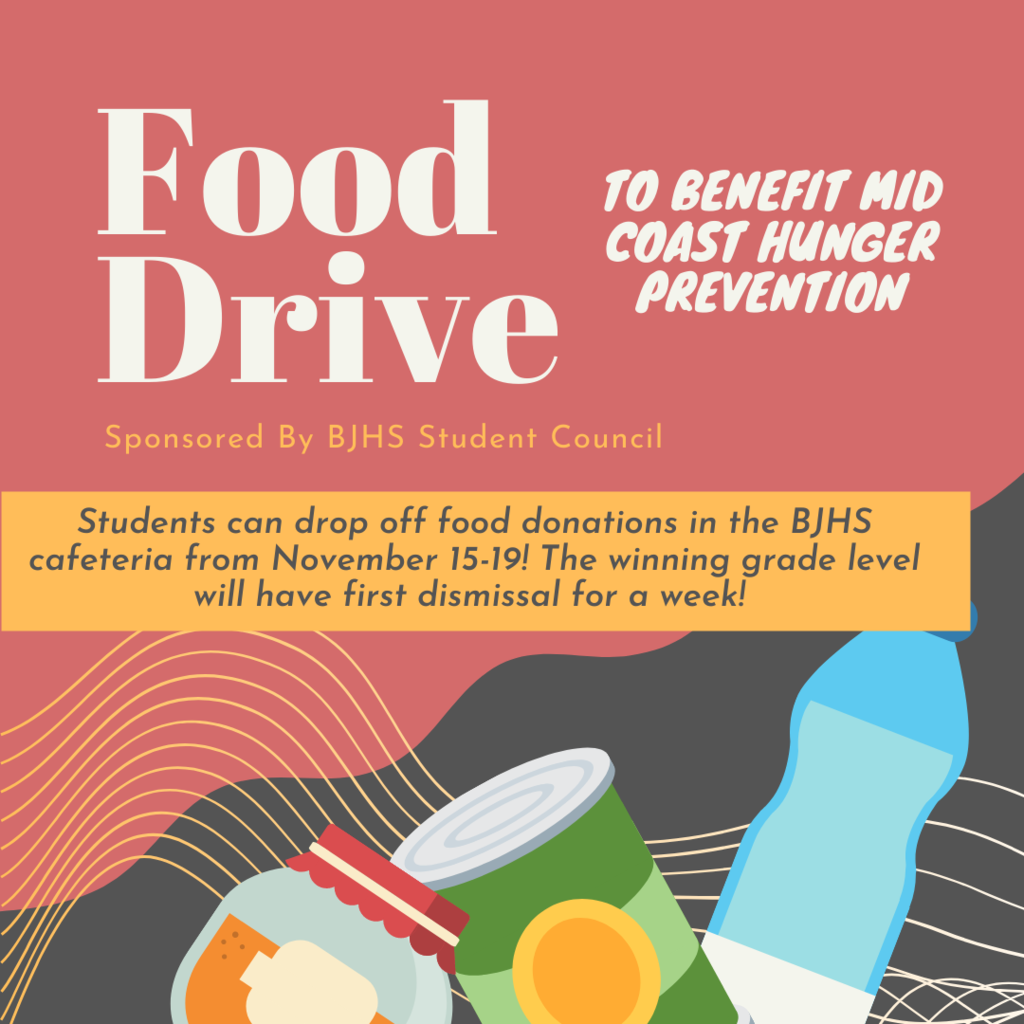 Join us on Friday, November 19th from 7:00-9:00 pm for the first BJHS Art fundraiser of the year - Paint-your-own Pottery! Use our glazes to decorate your choice of mug or plate (plus a free ornament!) and we'll fire everything in time for holiday gift-giving. All ages welcome. This is a fundraiser for the BJHS Art Department, and all proceeds will be used to buy art supplies for students. $20 per person covers your choice of a mug or a plate, an ornament, and all glazes and firing costs. We happily accept cash or checks (made out to BJHS). Spots are limited to allow for social distancing, so sign up soon! Masks are required at all times. FUN GUARANTEED! Click here to sign up:
https://www.signupgenius.com/go/10c0c48ada622a2fac52-paintyourown

6th grade science classes completed a Candy Corn lab as part of our study of the scientific method. Similar to a lab they designed and conducted earlier with Alka Seltzer, students tested out various liquids to see which dissolved a candy corn the most in ten minutes. Liquids tested include water, a mixture of baking soda and water, and vinegar. Which do you think dissolved the candy corn the fastest? What else would you try?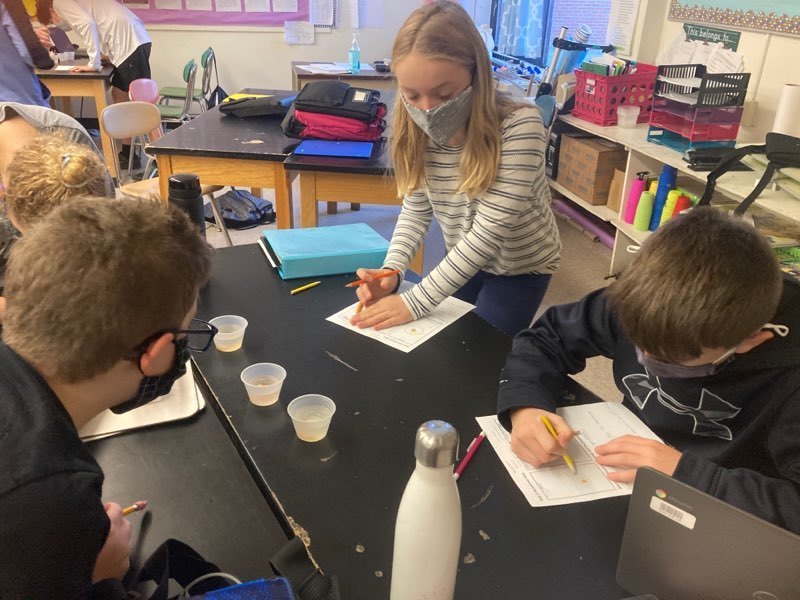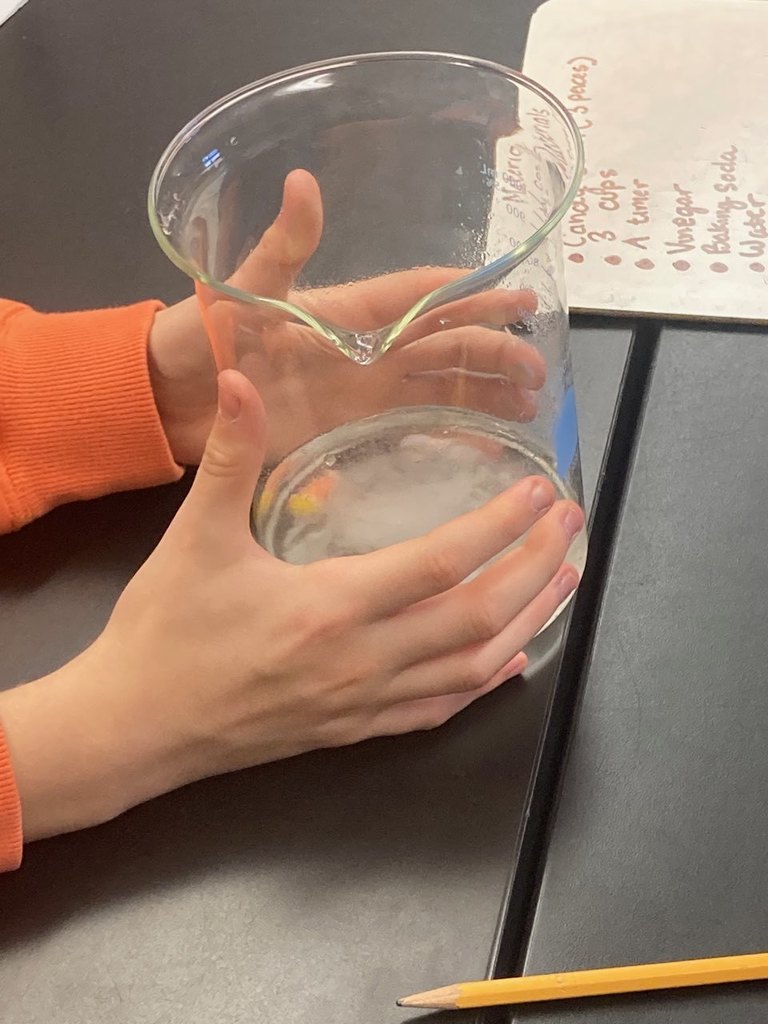 TEAN is sponsoring a winter clothing drive that will benefit our students!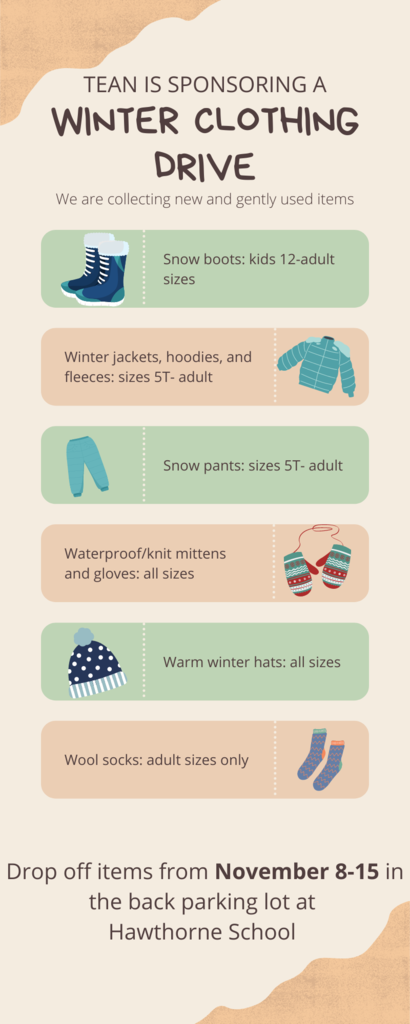 Please help your child remember to check lost and found! We will be donating items at the end of the week to Goodwill.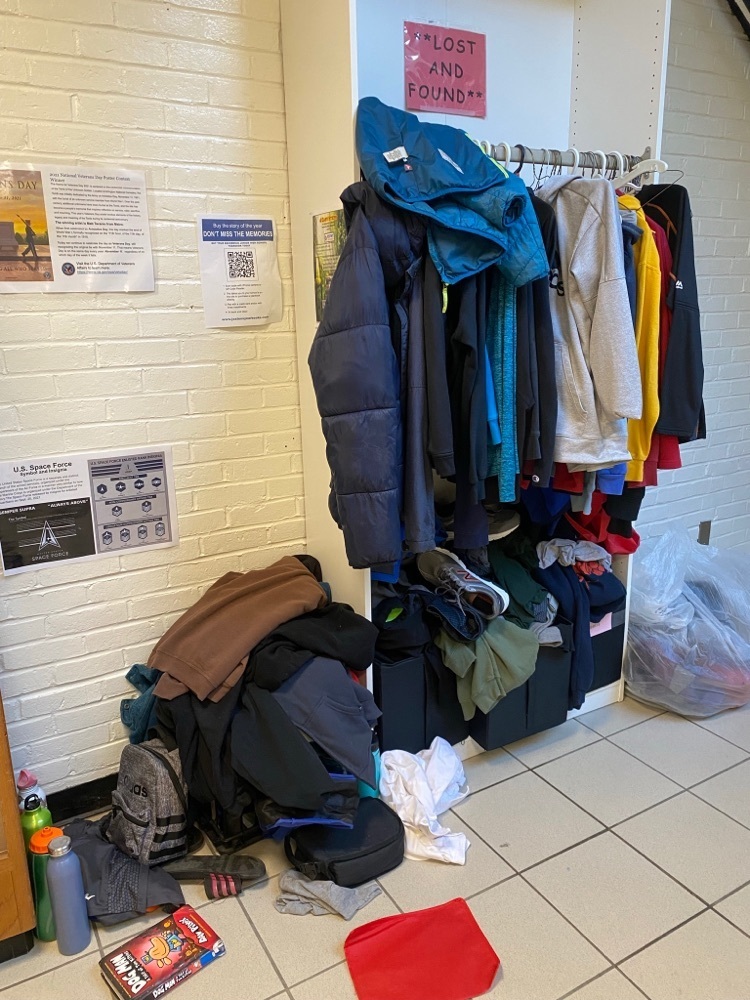 54th Annual Ski & Skate Sale This Sunday! The Brunswick Parks and Recreation Department will host its 54th Annual Ski & Skate Sale this Sunday featuring great deals on new and used winter sports equipment. Due to national supply chain complications there will be one vendor attending, Rodgers Ski & Sport. We will be accepting winter sporting equipment from the public for consignment into the sale on Saturday from 9am until 4pm. When? Sunday, November 7th from 1pm – 4pm. Where? Brunswick Recreation Center, 220 Neptune Drive, Brunswick Landing, Brunswick COVID-19 Mitigation-Everyone in the Recreation Center will be required to wear a face covering. We will have one-way directional traffic for shopping, hand sanitizer, and the ventilation system will be running.