Don't forget to update your PowerSchool enrollment forms! If you need assistance, email our tech team:
powerschoolhelp@brunswicksd.org
or call #207-319-1990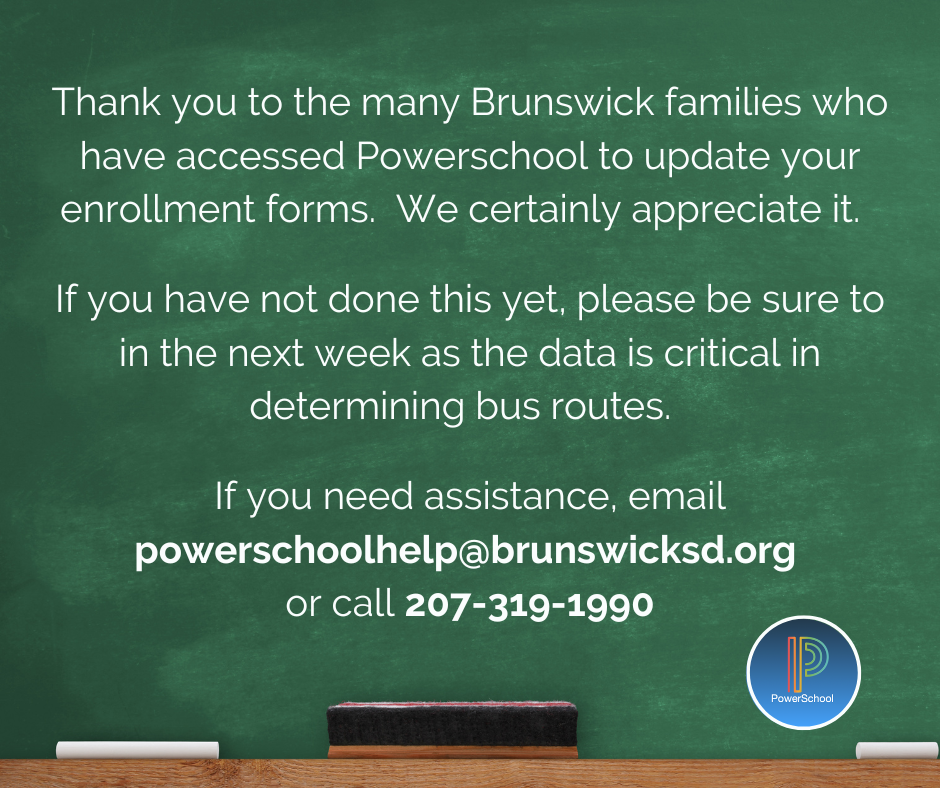 We are pleased to share that we have a new way to update all the required information that the school asks for each year! This entire process is now paperless and it happens in Powerschool. You will no longer receive the large packet of papers on the first day of school! We are starting this new process early in hopes to get student information current before school starts. ​ ​ To view the update from our Technology Department:
https://docs.google.com/document/d/1tQNnVx52s5iMVqgG2LveNEQVswA76z_ThUGvIx_HL_A/edit?usp=sharing

Brunswick Schools will be closed Monday, 1/23 due to a snow storm. All games and practices are canceled. We hope all our Students, Staff, and Families stay safe & warm.

Due to a winter storm, Brunswick Schools will be closed on Friday, January 20, 2023. All games and practices are canceled. Please be safe!
PAINT NIGHT SIGN UPS ARE LIVE! Looking for some family-friendly fun? Want to support the Art Department at the same time? Join us on Friday, December 16th for our next Paint Night! Spots are limited, so sign up soon! Here is the link to sign up:
https://www.signupgenius.com/go/10c0c48ada622a2fac52-december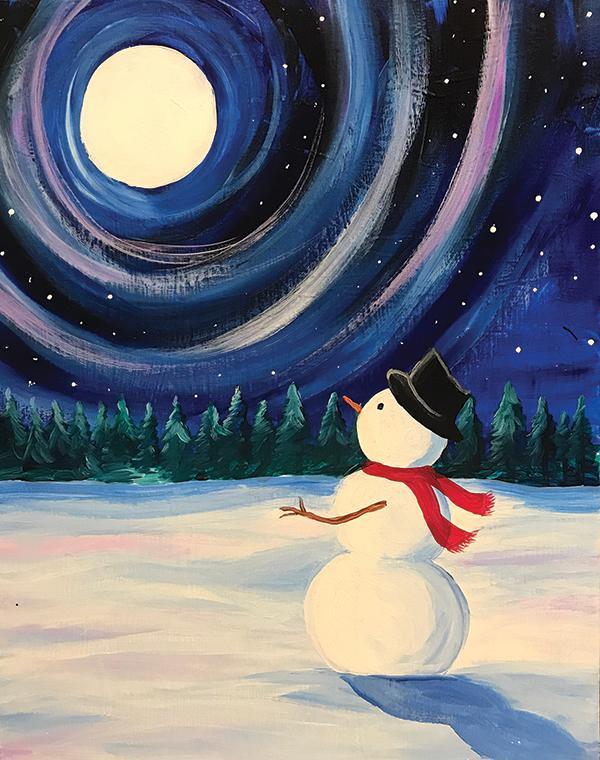 November 15, 2022 Good Morning: Please be aware that there have been multiple reports of violent intruders in Maine high schools this morning. Based on law enforcement investigations, no reports have been confirmed and these appear to be hoaxes. Brunswick schools have dynamic and comprehensive safety and security protocols and ALL exterior doors are locked throughout the day. We are closely monitoring this situation and will provide updates as they are warranted. Thank you. Shawn Lambert, Assistant Superintendent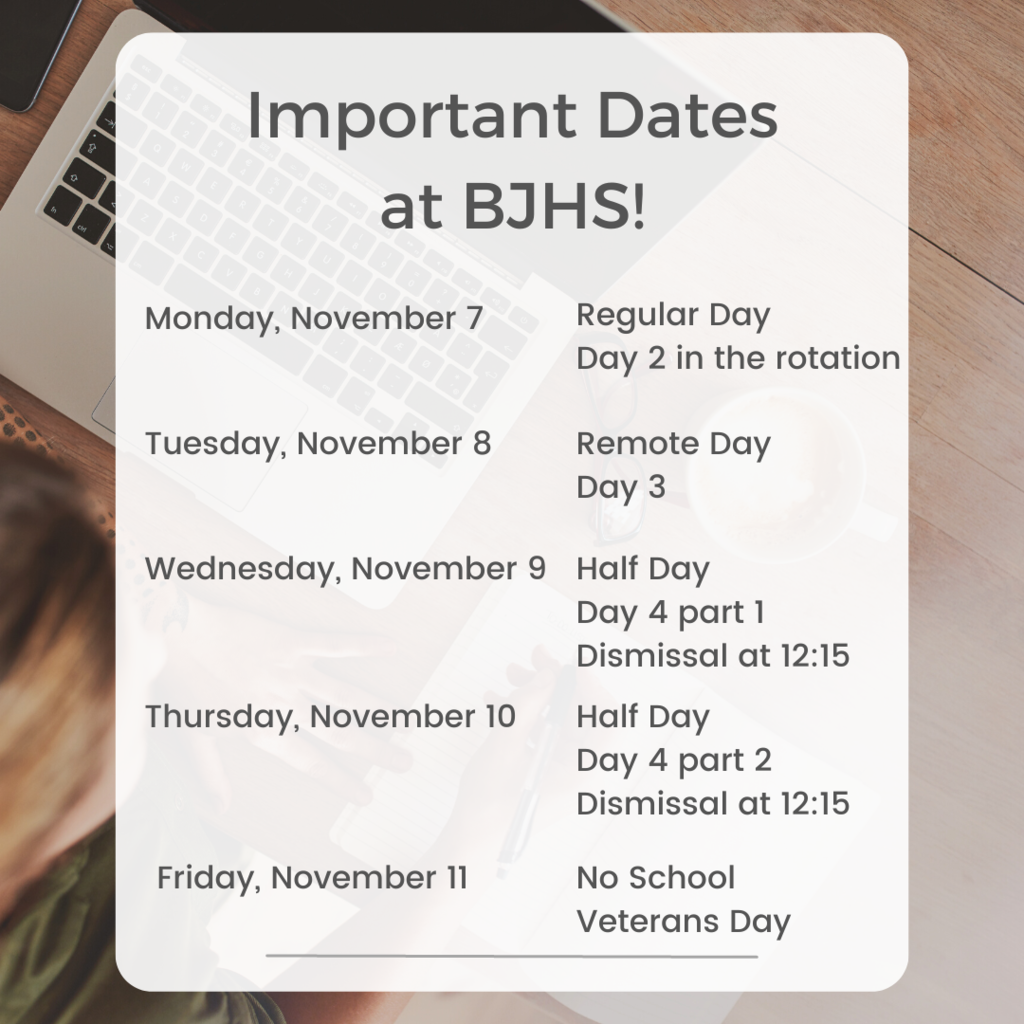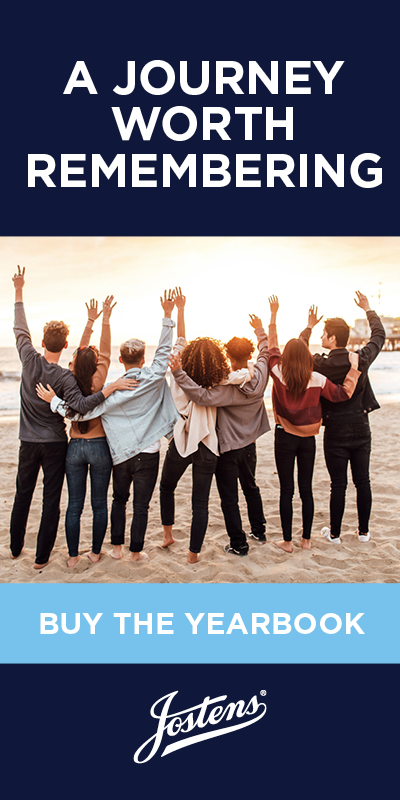 We are seeking your input on the development of the 2023-2024 school calendar. Thank you for taking the time to share your thoughts, ideas, and feedback with the BSD. Ultimately, it is the decision of the Brunswick School Board in establishing the school calendar. The BSD Administration and School Board values your input in this process. Take the survey here:
http://ow.ly/43BV50KFwMc
Survey will close on Friday, September 16, 2022

We are encouraging all BSD families to complete the Student Meal Benefits Application. Each qualifying application brings federal funds back to OUR schools. You may apply online at:
http://brunswick.schoollunchapp.com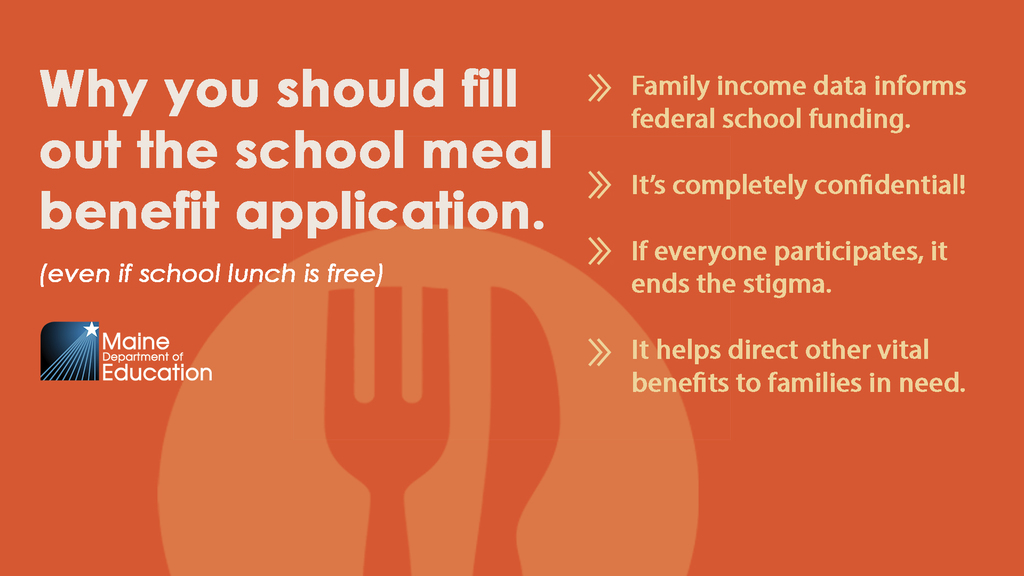 Hello Brunswick Families: We're excited for another great school year in Brunswick! As a reminder, school starts on Monday, 8/29/22 for students in grades PreK, K, 3, 6, and 9. All students return on Tuesday, 8/30/22. Please note there is no school on Friday, 9/2/22 or on Monday, 9/5/22 (Labor Day). We've also updated our COVID protocols. They can be found at
https://www.brunswicksd.org/page/covid-19-response
. We can't wait to see you!

You're invited to the BJHS Open House on Thursday, August 25 from 5:00-6:00pm. We welcome you to tour the building, meet your teachers, and experience a brief technology presentation.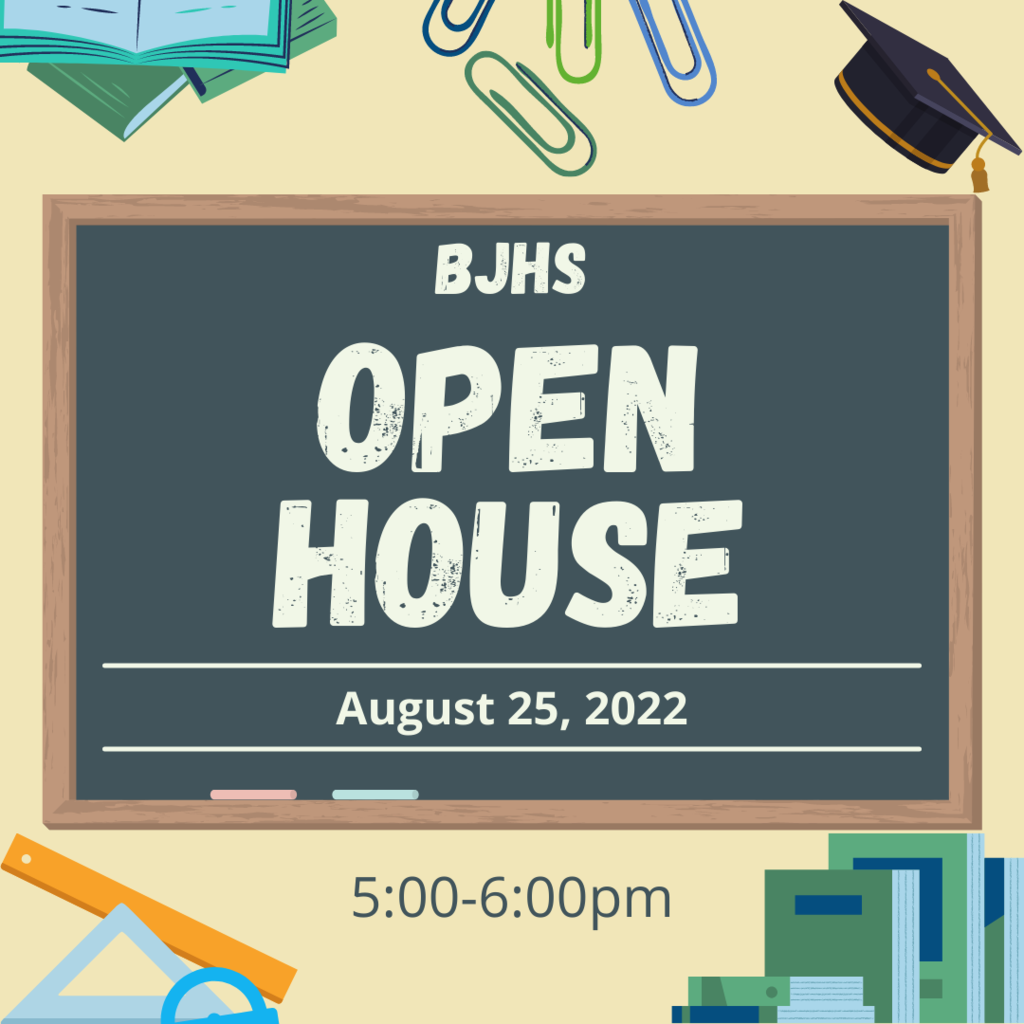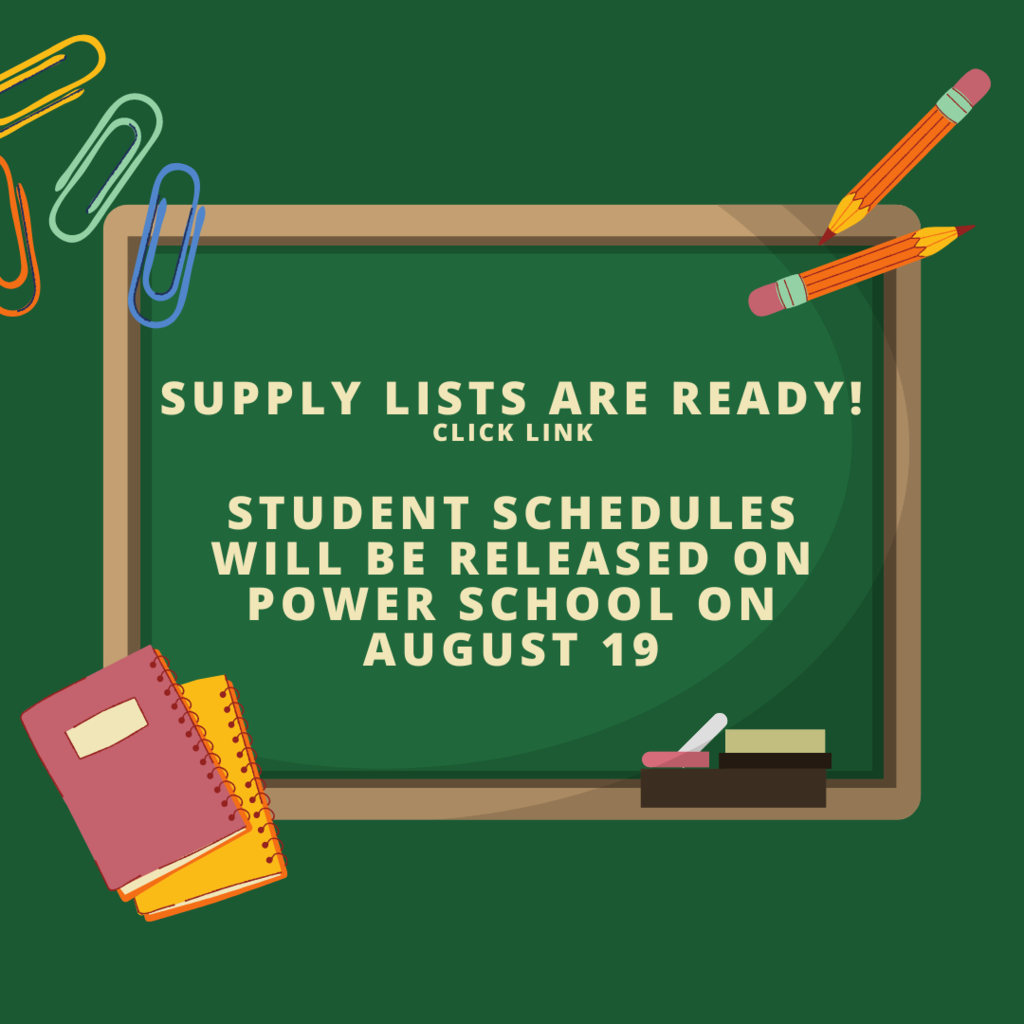 The last day of school for students is June 15! It will be a full day.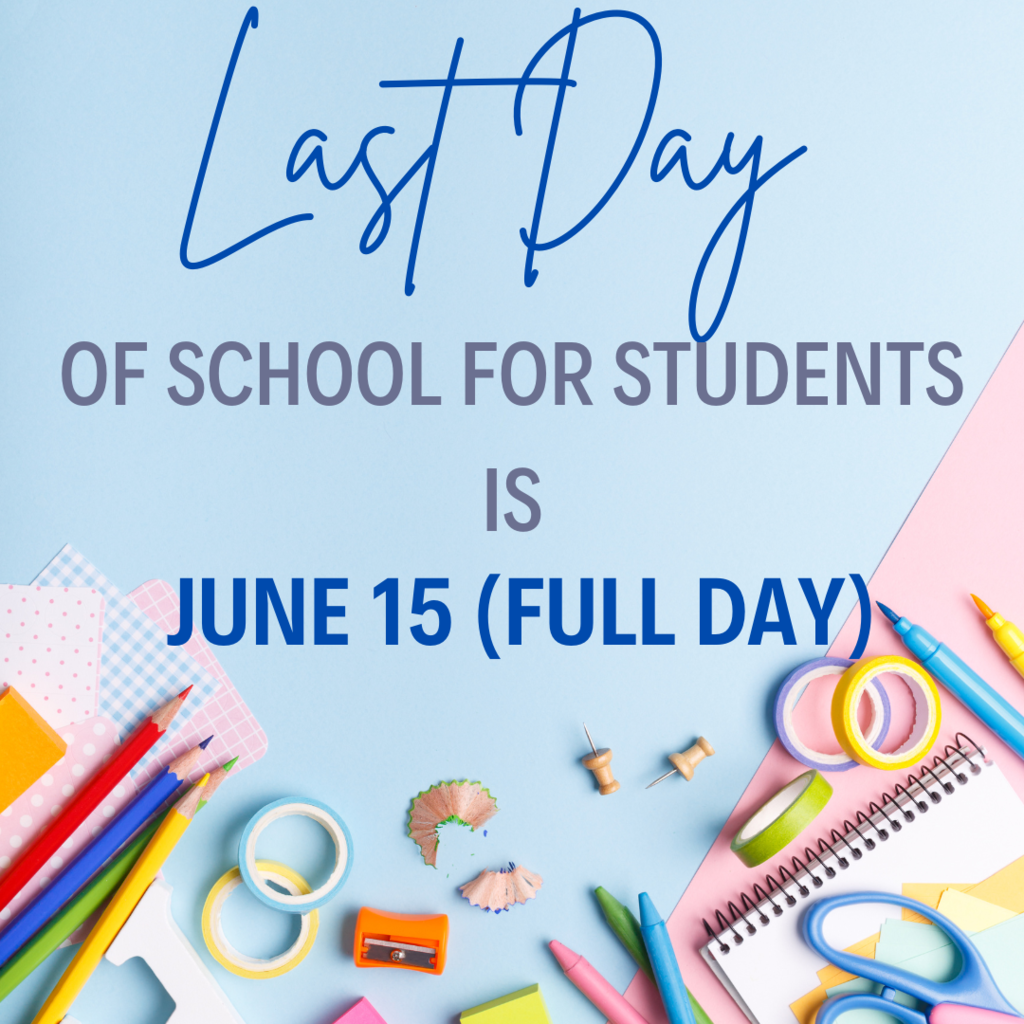 On Wednesday, May 4 students from BJH attended the District 3 MMEA Honors Band and Chorus festival in Freeport. Students were chosen for this festival through audition. Their high level of musicianship as well as their hard work and dedication was very evident at this festival. Way to go BJH musicians! We are proud of you!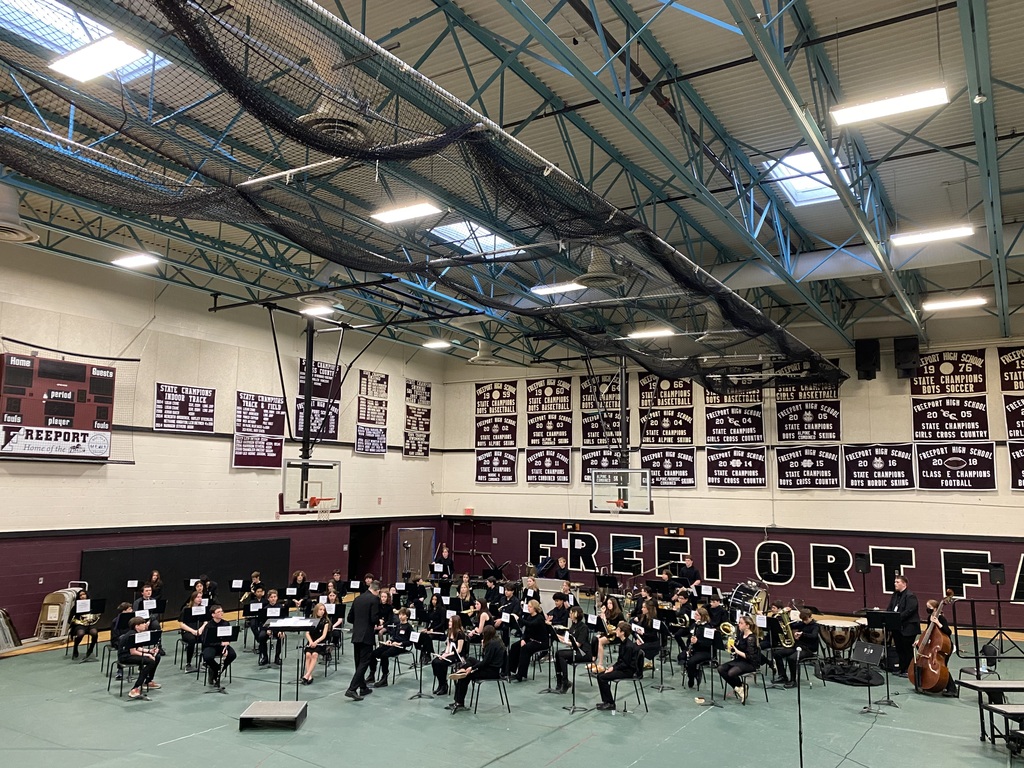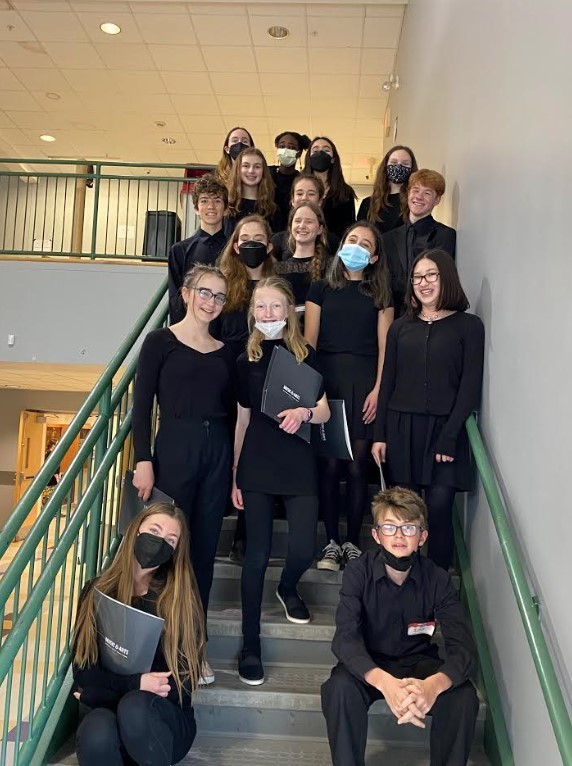 On Wednesday, April 27 BJH Chorus students were treated to a workshop from Opera Maine. They came to teach about the storytelling, staging, and of course singing of Opera. Students were then provided an opportunity to join in and to experience Opera in Maine this summer with free tickets to the Opera. For more information, feel free to contact Mrs. Tarleton! Thank you Opera Maine and BJH chorus students for a fantastic afternoon!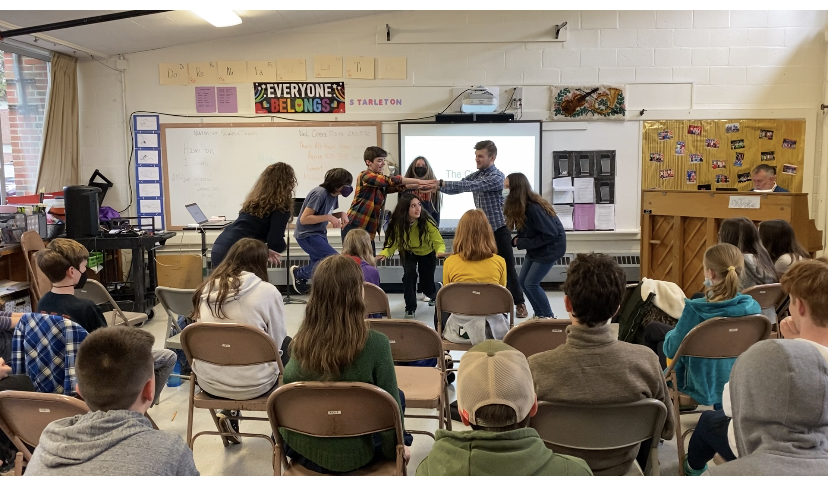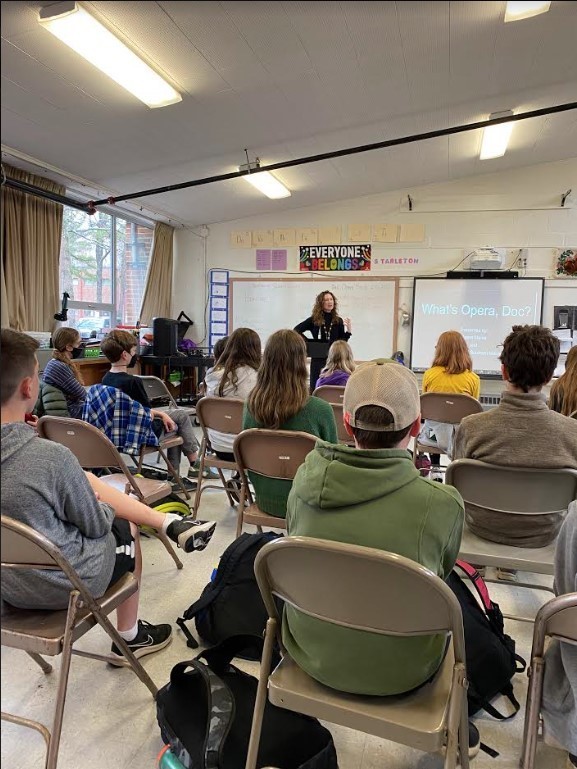 School Board Special Meeting Wednesday, March 30, 2022 7PM PUBLIC FORUM ON THE BUDGET To be held at the Town Hall, 85 Union Street

Rates for substitute teachers, nurses, resource assistants, and ed techs are going up!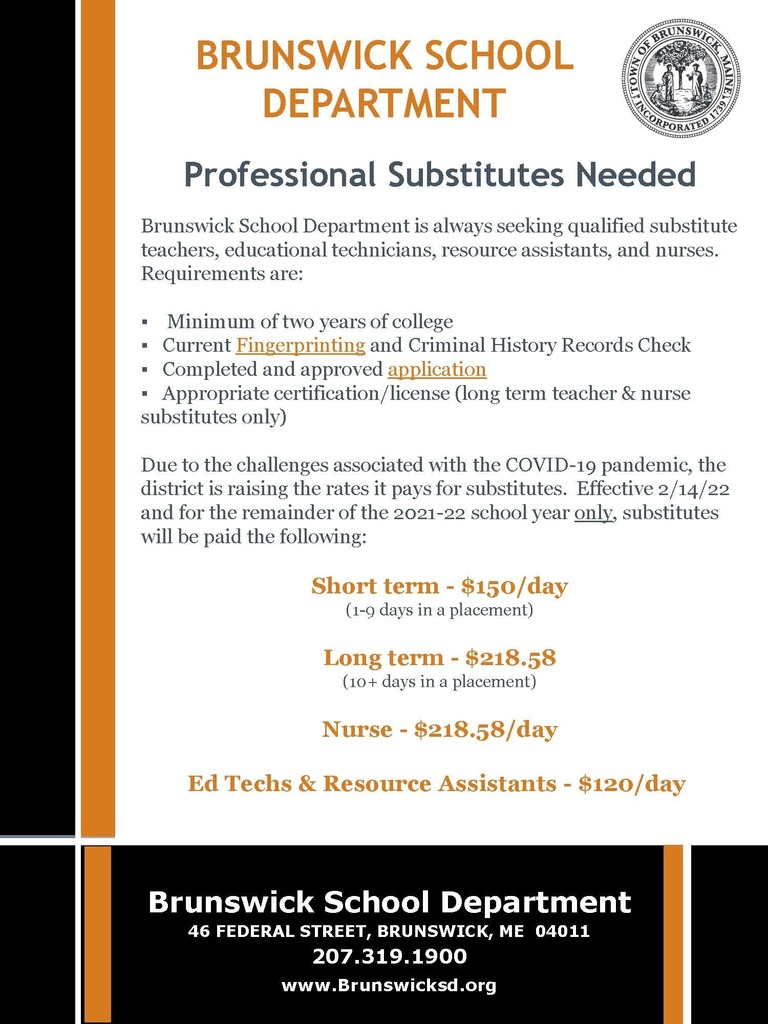 Jersey Mike's Subs is opening a new location at 172 Bath Road in Brunswick tomorrow! 100% of their sales from Wednesday, February 2nd, 2022 will be donated directly to Brunswick Junior High School. Enjoy some delicious subs and support BJHS!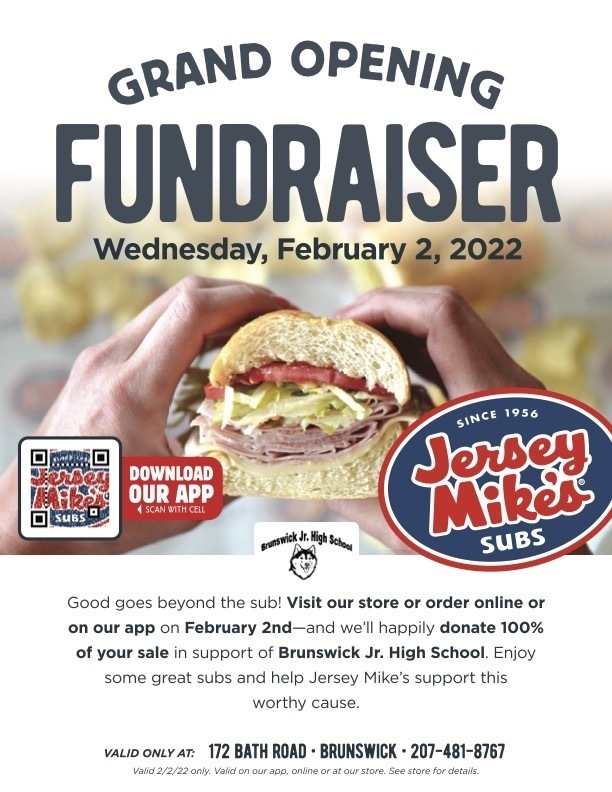 Brunswick Schools will be closed Friday, January 7, 2022. After consulting with our Meteorologist, it is apparent tomorrow's storm track will create unsafe road conditions during the morning commute. Therefore, Brunswick Schools will be closed on Friday - January 7, 2022.