Have you seen an increase in sensationalized headlines? That's Clickbait, a post that is designed to get attention, even if the article is fake/misleading. Here's a simple way to avoid: if it tells you how to feel instead of letting you come up with your own reaction, don't click!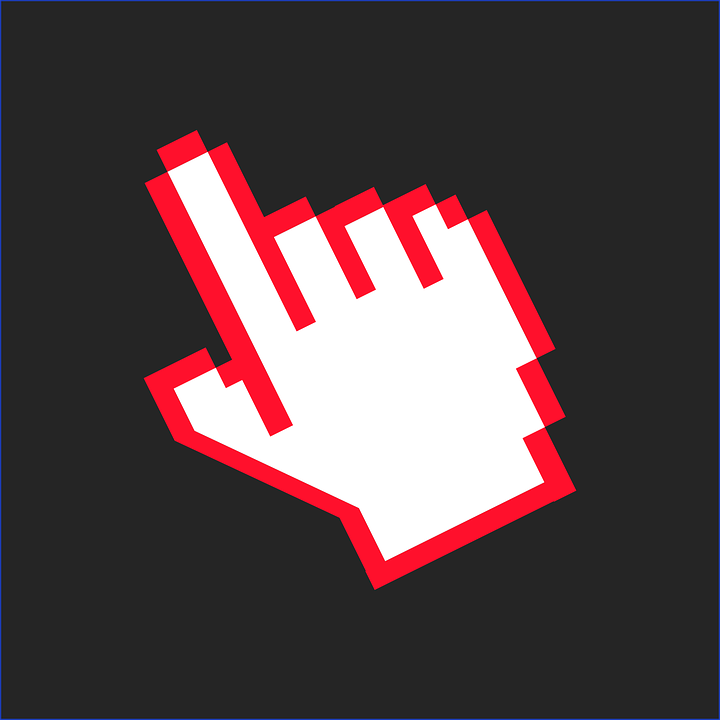 Did you know that 50% of people receive one phishing email each day? What is phishing? Phishing is defined as the fraudulent practice of sending emails purporting to be from reputable companies in order to induce individuals to reveal personal information, such as passwords and credit card numbers.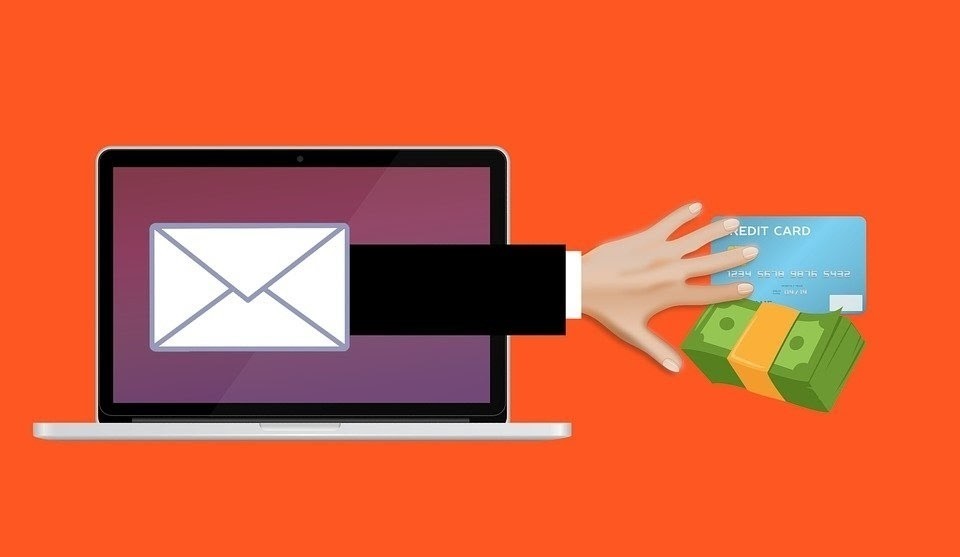 It is Digital Citizenship Week! Did you know you have a digital footprint? A digital footprint is the trail of data you create when you are online. Can you remove your digital footprint?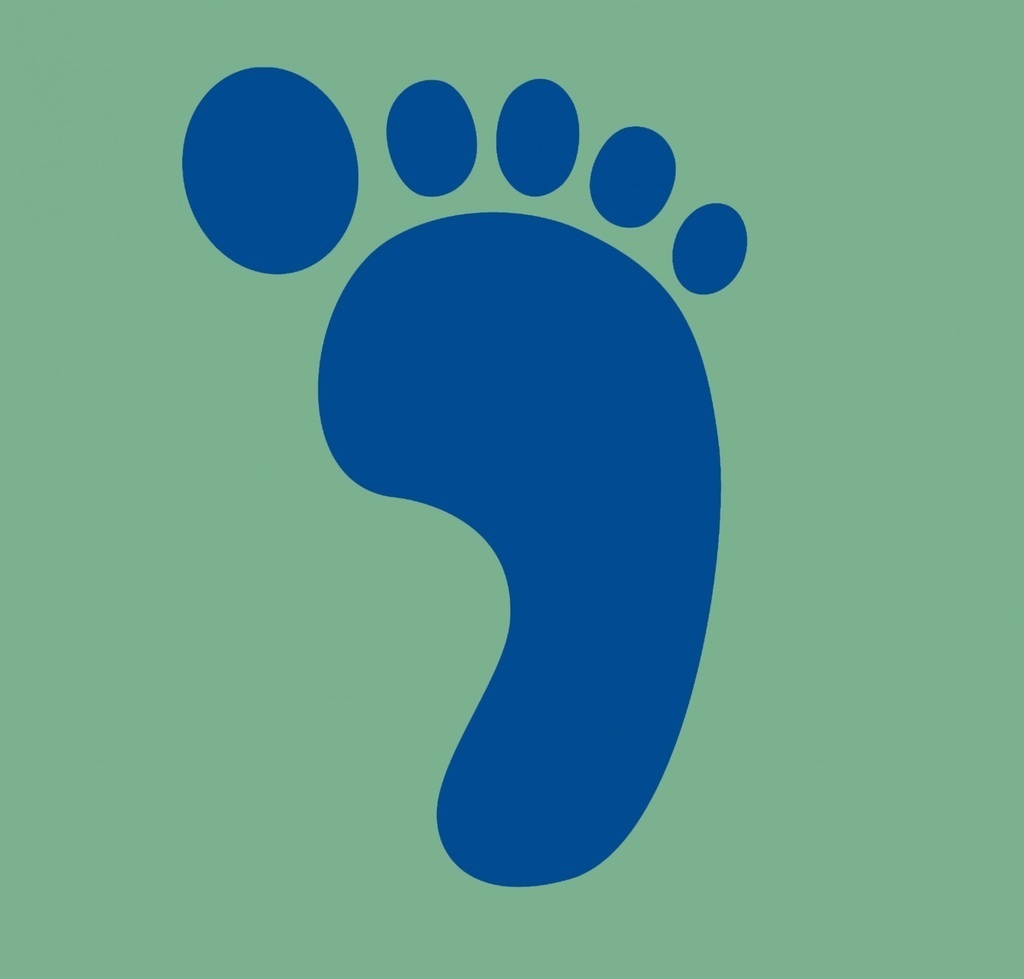 Check out this opportunity for our musicians!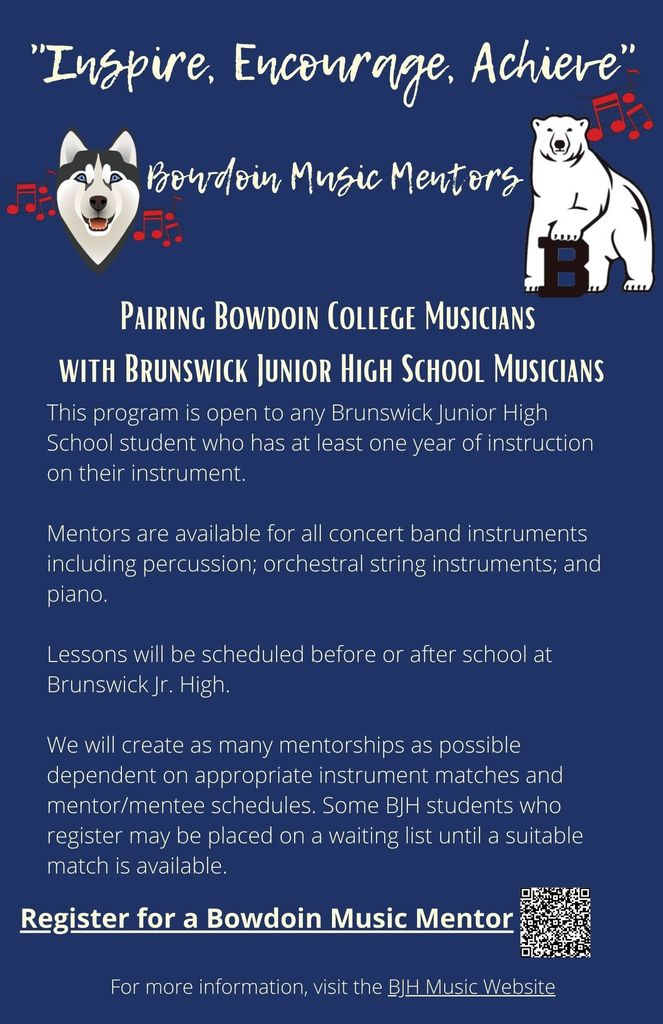 Check out our fall concert scheduled for October 19 at 5:00pm!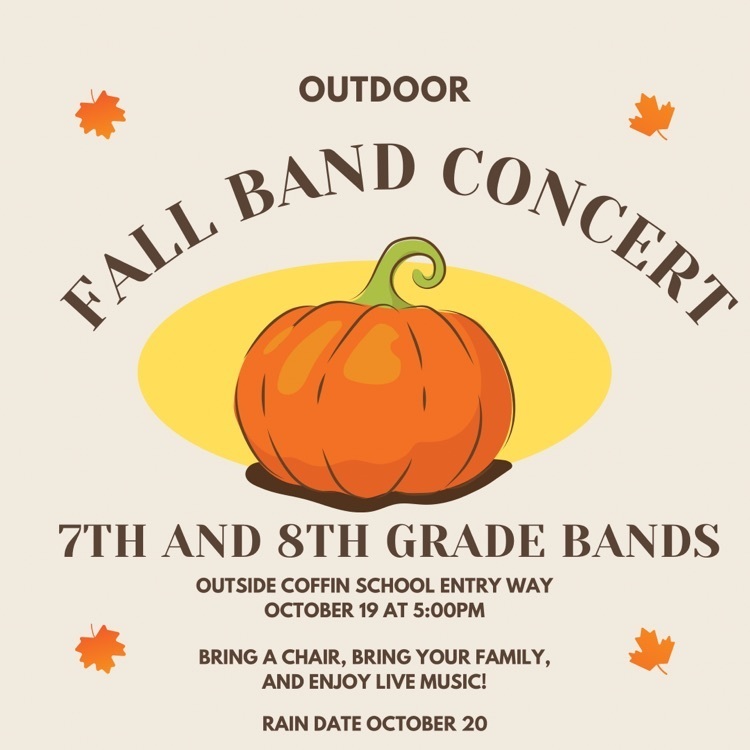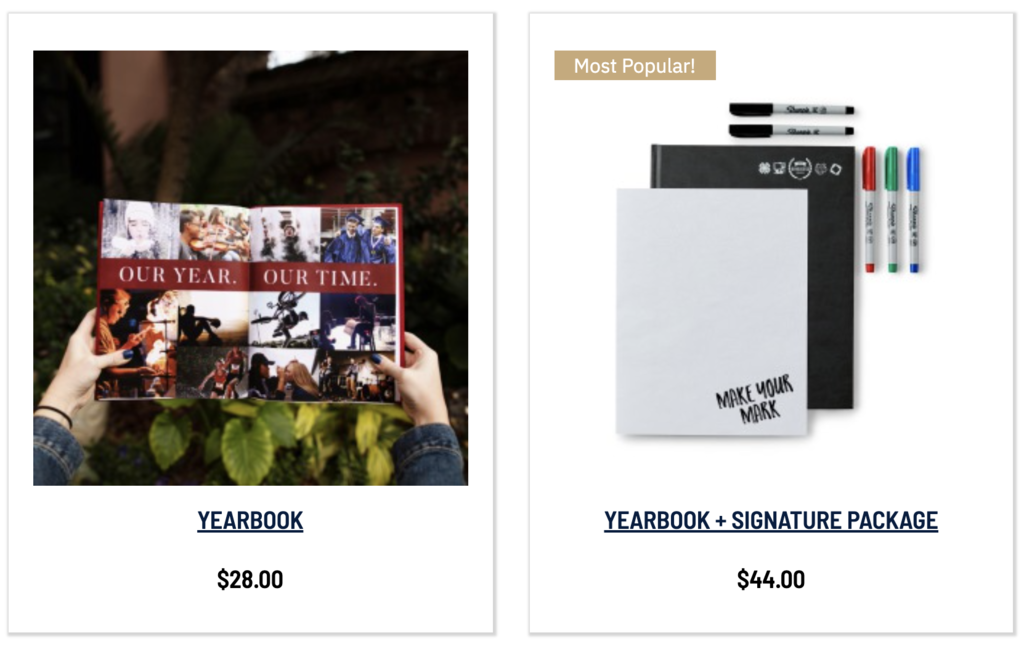 We are so thankful for Mid Coast Hunger Prevention! This Friday they are offering fresh produce to all BJHS students!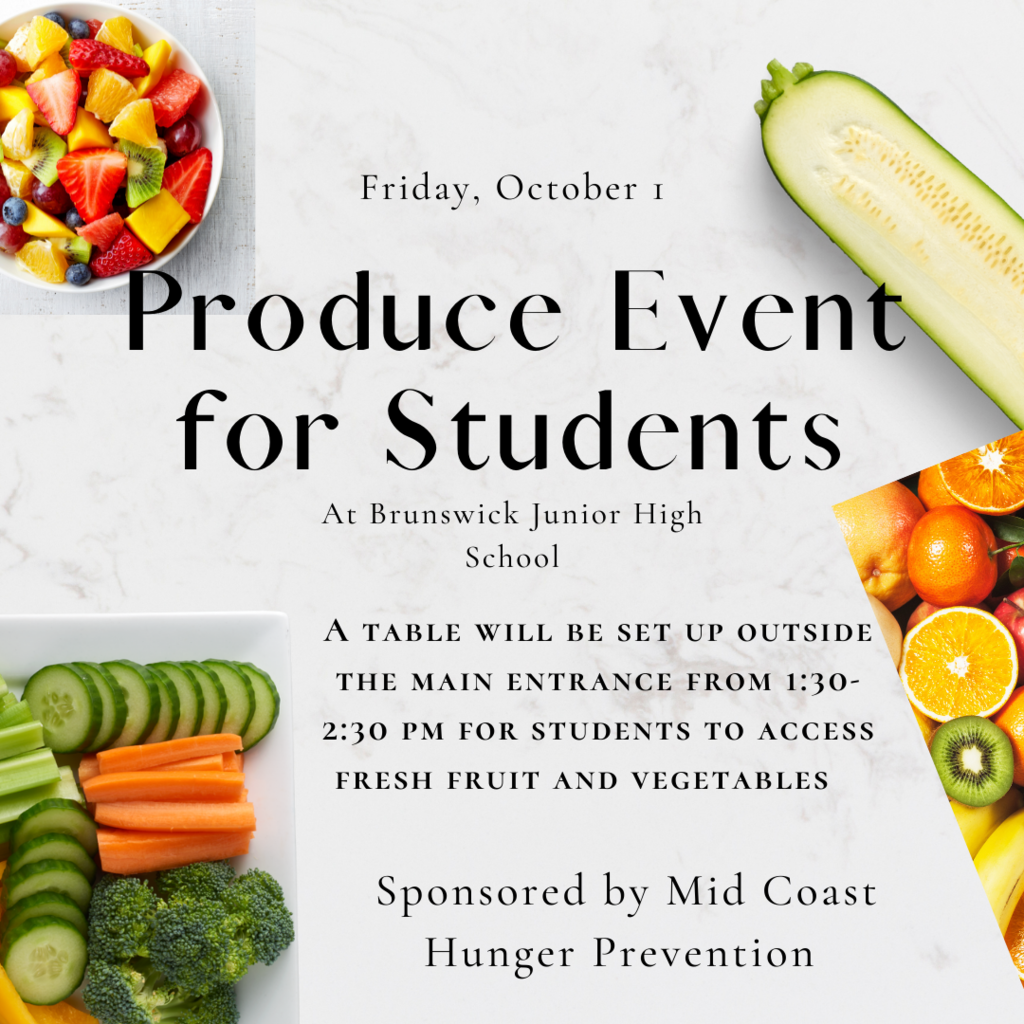 ​After school athletics update Girls Soccer Practice ONLY is cancelled for today. Boys Soccer, Cross Country, and Field Hockey practices are still on as scheduled this afternoon. All sports practices have to be ended and off the fields by 4:30p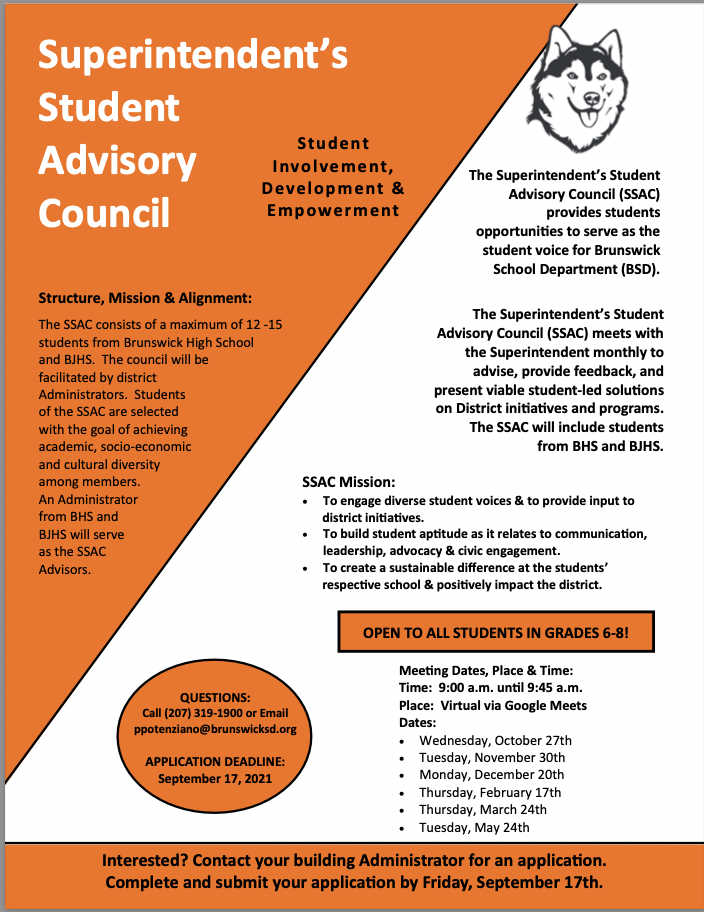 Good Morning, Today at approximately 9:00 am our fire alarm went off unexpectedly. Students and staff evacuated the building and the fire department arrived shortly thereafter. Cleaning supplies in a closet triggered a sensor in a cafeteria. The fire department cleared the building and students are now back in classes according to our regular schedule. Thank you to the fire department, our staff, and students for responding quickly and appropriately.

Fall Athletics Reminders: Sign-ups are today! Paperwork will come home with students tonight. Please return paperwork to BJHS as soon as possible. Practices will start on Monday, September 13, and run from 2:35-4:30 Monday-Thursday.

Fall athletics sign-ups are here! Sign-up sheets will be in the lobby through the end of the day on Tuesday, September 7. Students can sign up for: 7th/8th grade Boys Soccer 7th/8th grade Girls Soccer 6th/7th/8th grade Field Hockey 6th/7th/8th grade Cross Country Running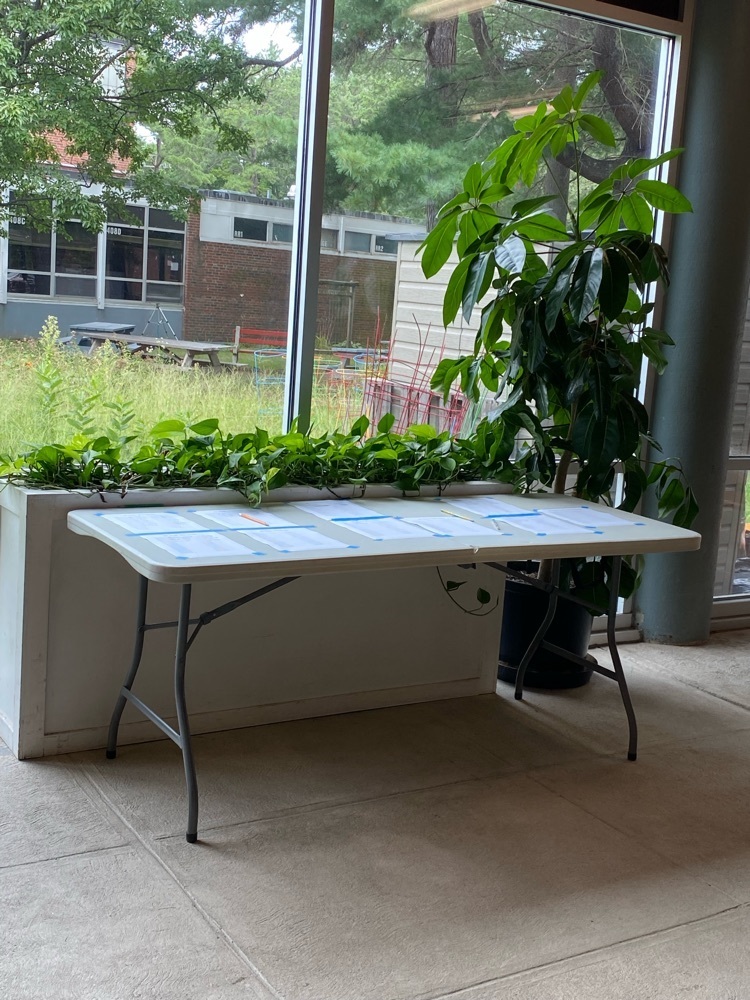 We can't wait to see you all next week! Here is some information regarding backpacks and cell phones!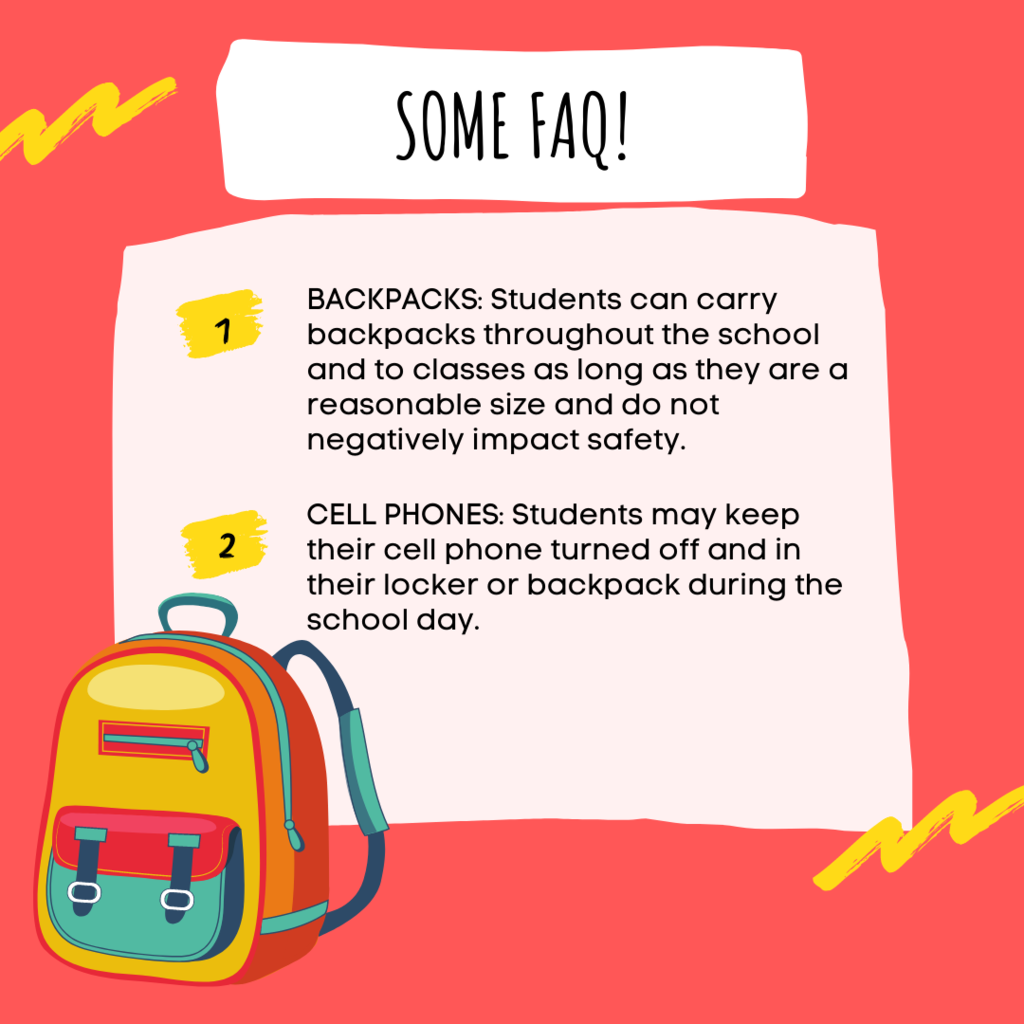 Today, August 25, the BSD Technology Handbook for 2021-22 will be sent through email or text. Please review this Handbook and electronically sign the last page. Students in grade 6-12 will be able to bring home their device from school after the device has been distributed and the electronic form has been signed.

We have plenty of school supplies for students who need them! Please keep in mind that students do not need to buy a lock for their hallway locker. We can't wait to see everyone!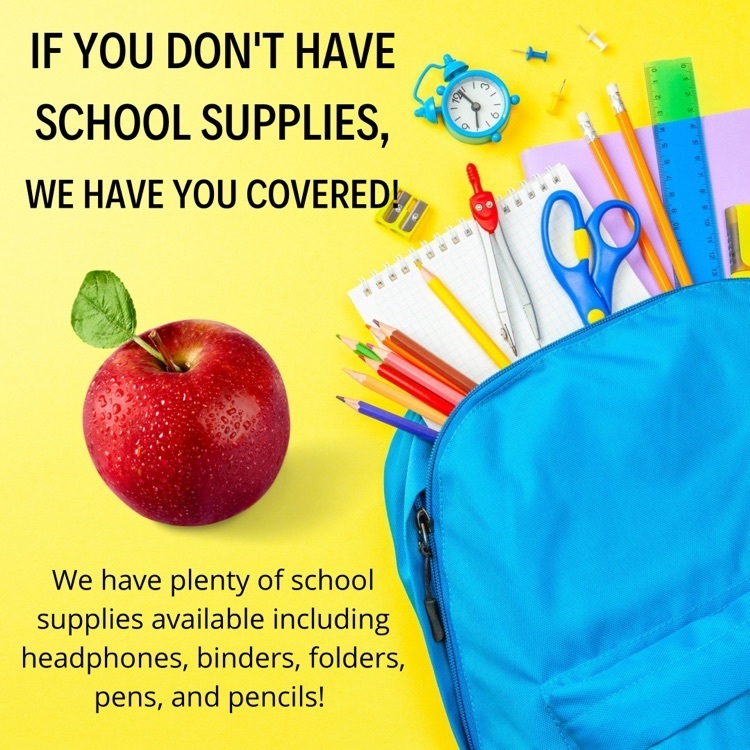 Welcome, Austin Dryer! Austin is our new math teacher on the Jewell Island Team. Here are a few words from Austin: I have been teaching mathematics for the last 5 years at the Maine Academy of Natural Sciences. My previous goal was to work with high school students by guiding them through their academics with self-directed projects. I have worked with students to combine English, science, and social studies while working inside and outside the classroom. From working online, in the greenhouse with aquaponics, and with community members I have always tried to find interesting ways to introduce math concepts with student input. I am very excited to be joining the Brunswick Junior High School teaching staff and looking forward to working with everyone. See you all soon!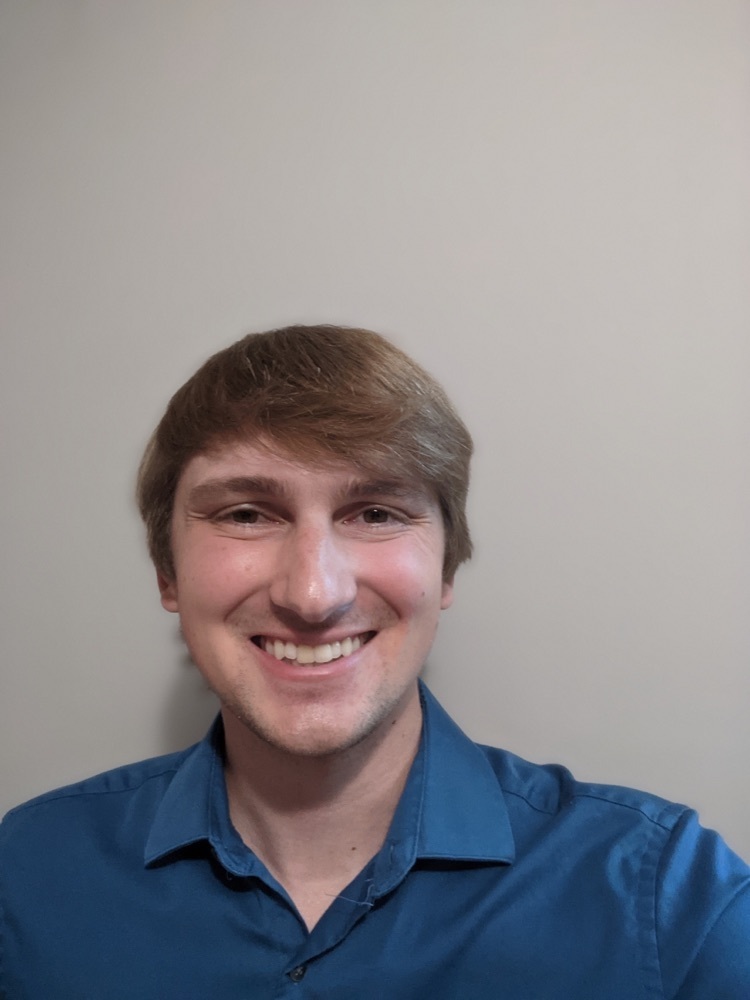 Another opportunity for the coming school year is the shift to trimesters! Check out the infographics for more information about trimesters and how to access a year-long schedule in PowerSchool.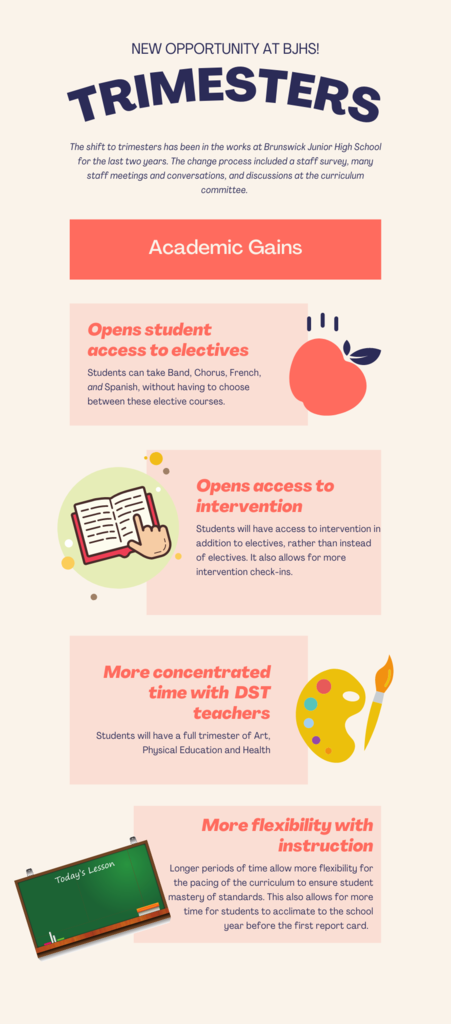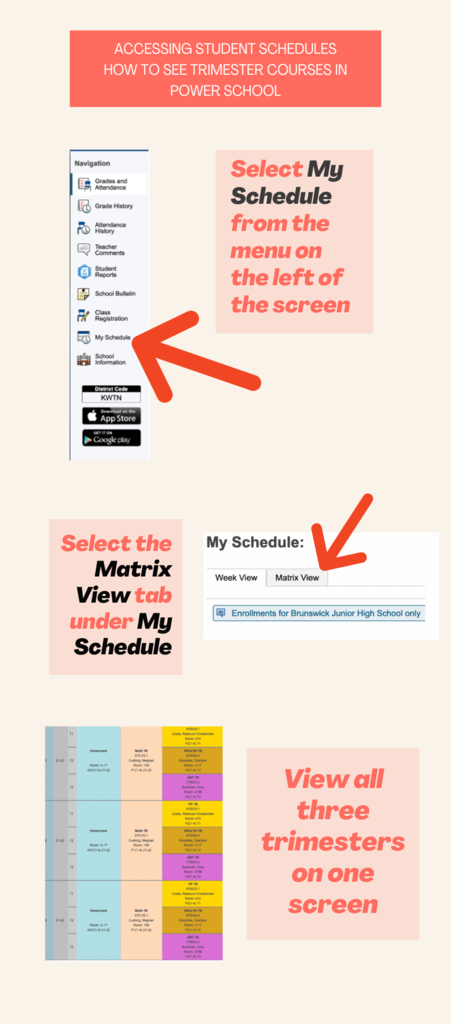 One new opportunity for next year: addition of Habits of Work and Learning!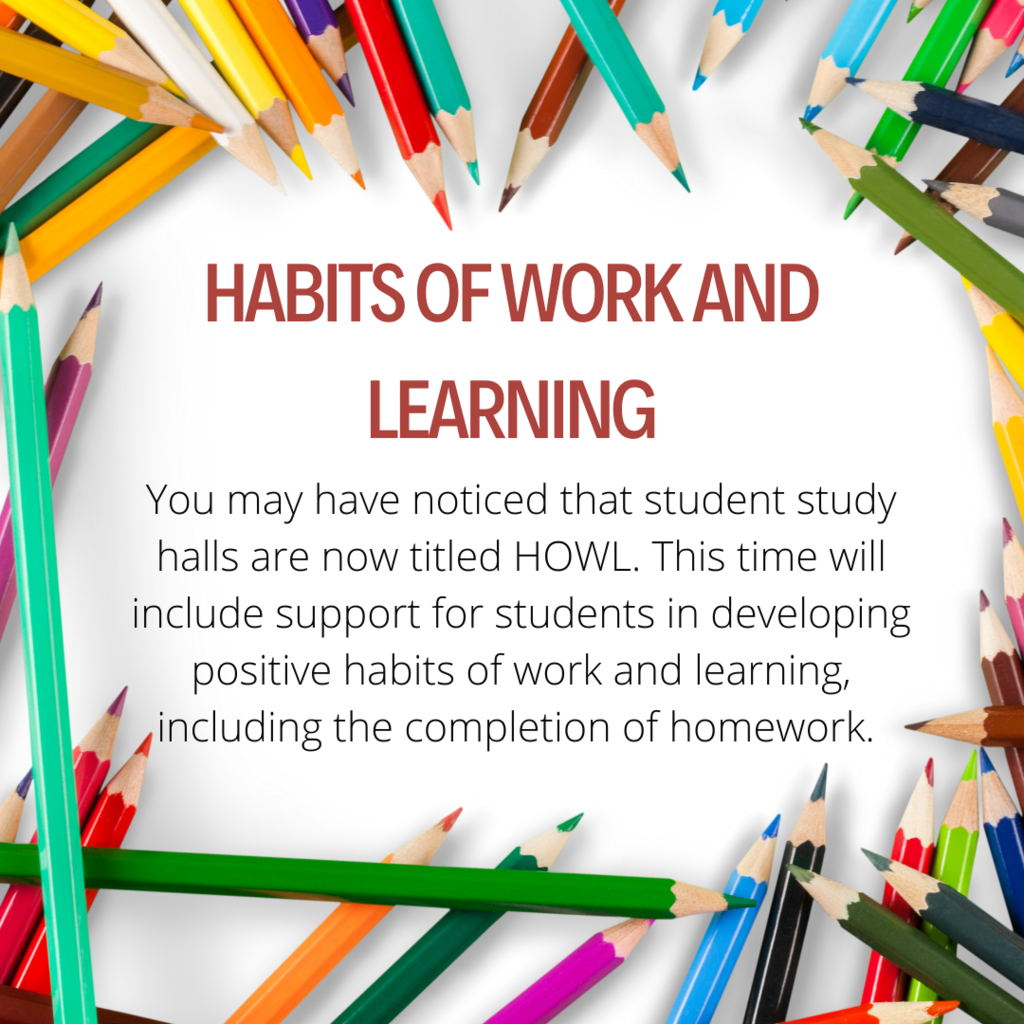 Student schedules are ready! You can access schedules on PowerSchool. In addition, an email went out this morning with more detailed information regarding schedules.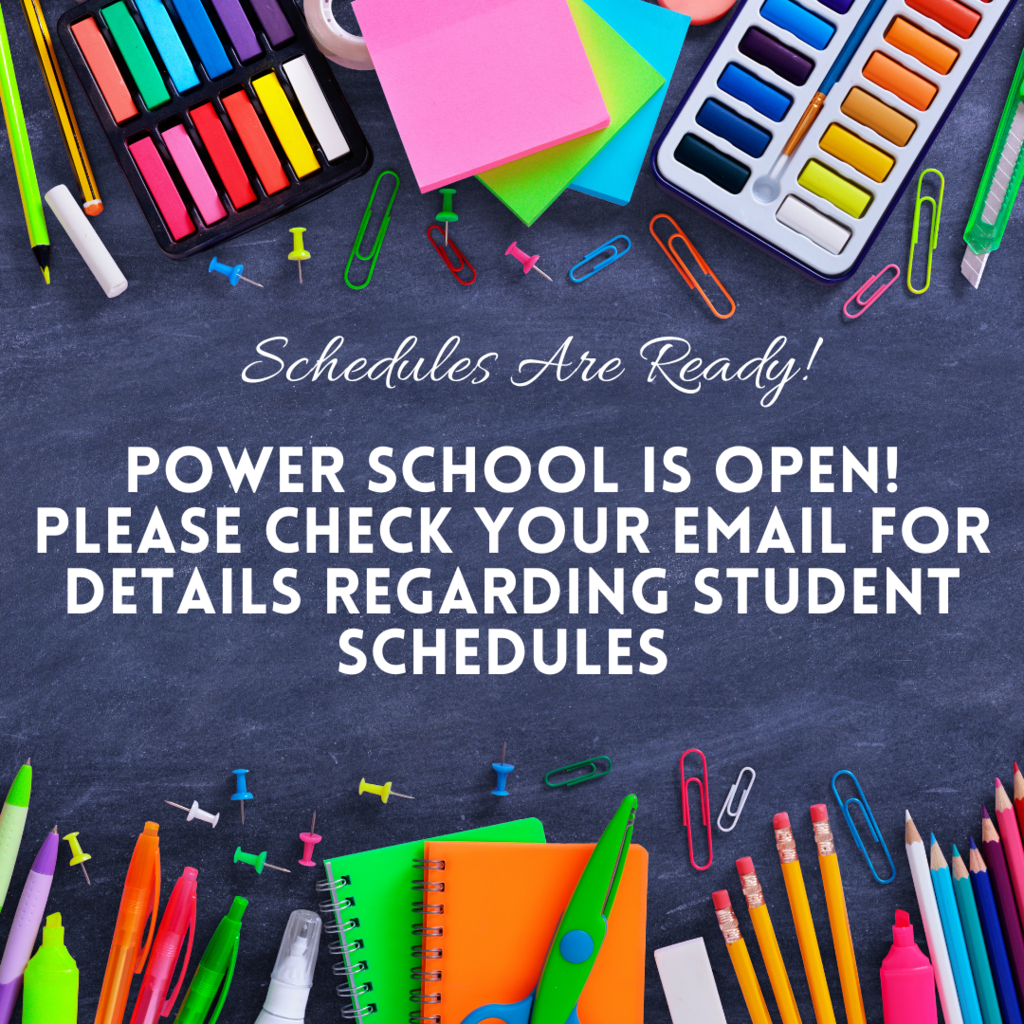 Tonight at 6:30pm in the Garden of Eatin outside at BJHS!