I had the pleasure of purchasing veggies and flowers from the BHS Dragon Garden this week. Farm stand workers: Sophia Gaffney & Emilie Poulin are ready to help! #mainefarmstands #maine #studentgarden #mainevegetables #brunswickmaine #brunswickmaine #teambrunswickme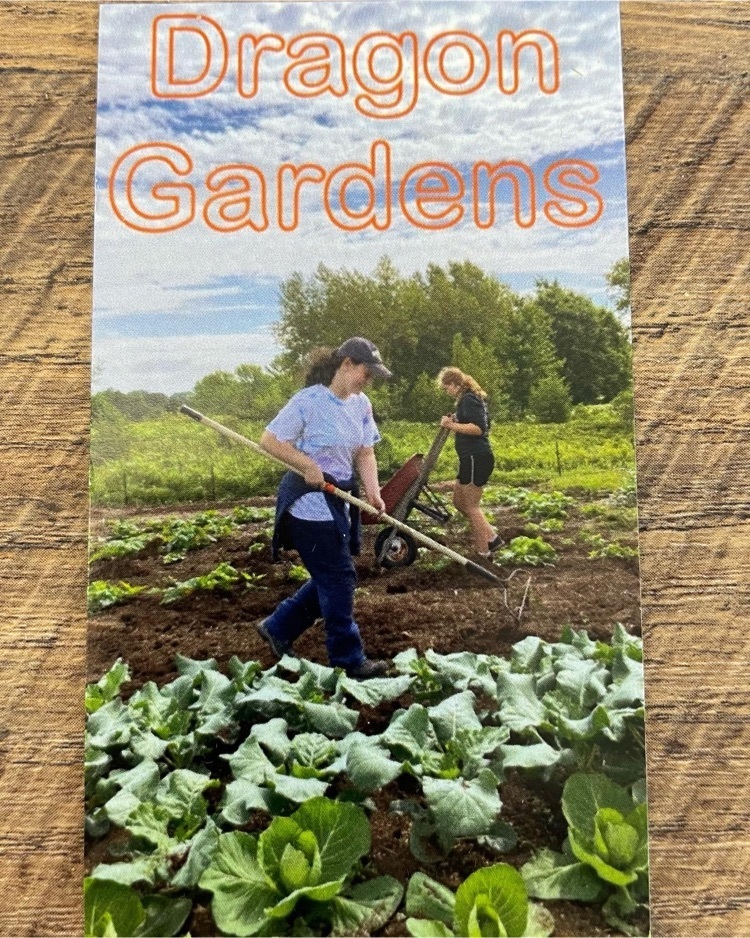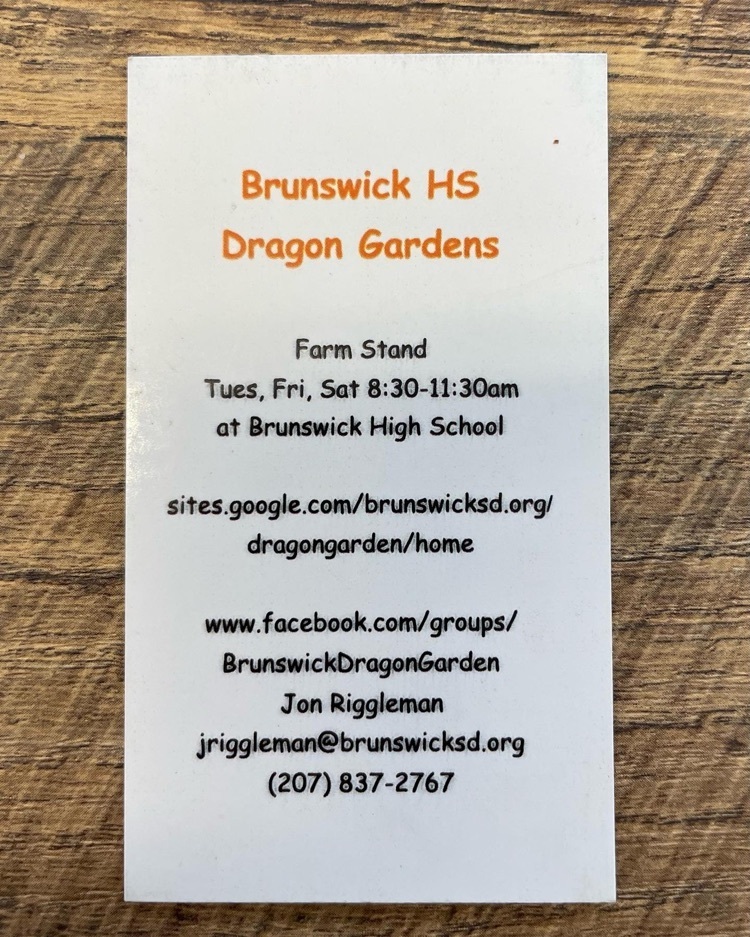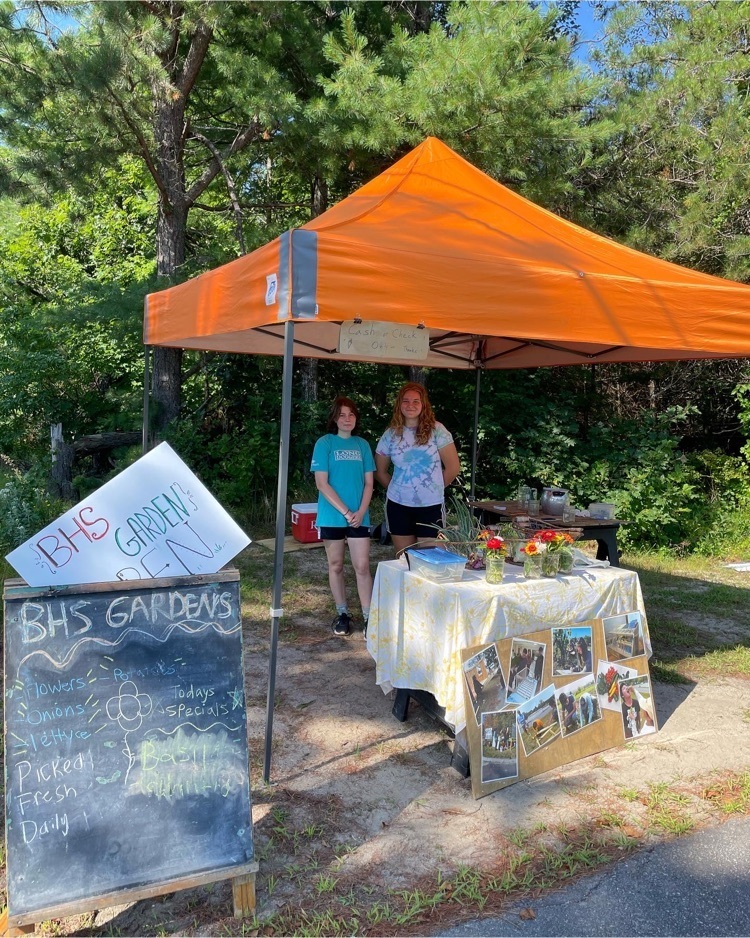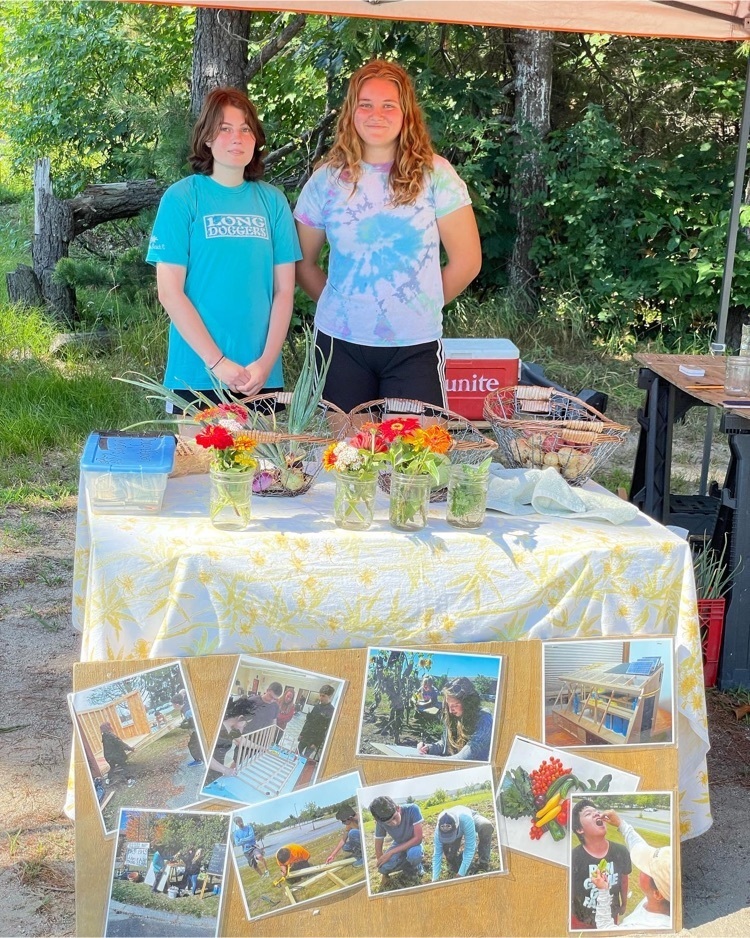 Summer in Maine is short and when the temperature is 83 outside I didn't expect staff to be prepping their rooms. However, visiting KFS today I ran into two new 1st grade teachers (Ms. Campbell & Ms. Gilbert) working hard getting their rooms ready! #teambrunswickme #dedication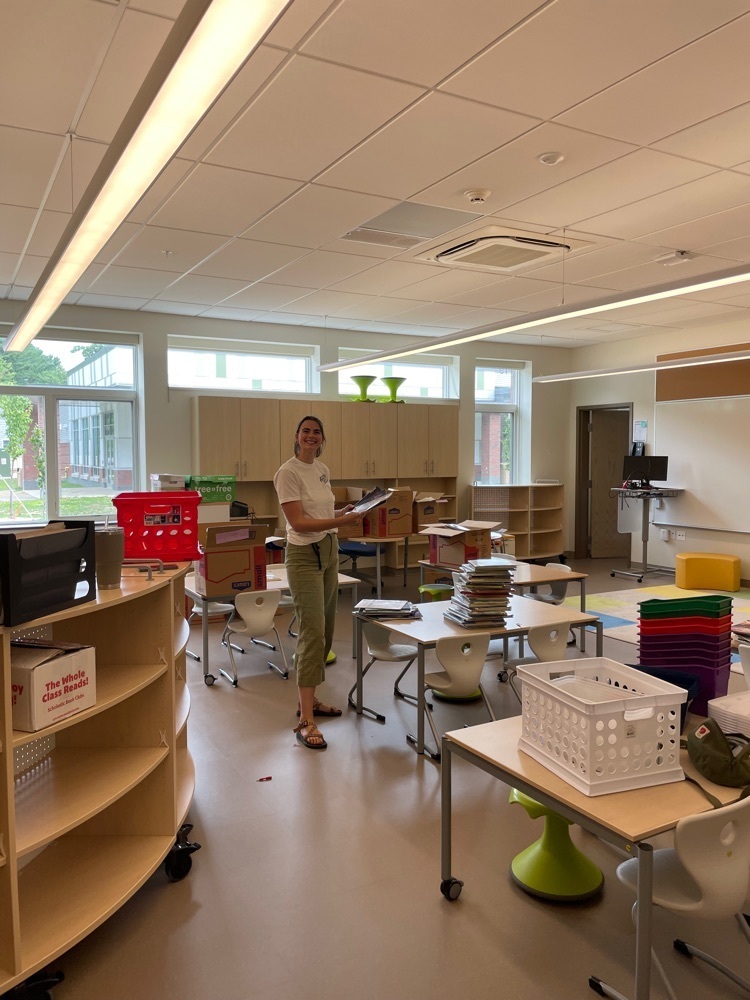 FOR IMMEDIATE RELEASE On August 3, 2022, the Brunswick School Board appointed Mrs. Annie Young, as the Interim Principal at Kate Furbish Elementary School. Mrs. Young has Over 20 years of teaching and administrative experience in a variety of positions, schools and states. Most recently she has been the Assistant Principal at Kate Furbish Elementary School for three years. Superintendent of Schools, Dr. Potenziano, stated, "Mrs. Young's commitment and dedication to the students, faculty, and families of Kate Furbish School is unwavering. She has been an asset to the entire school community as Assistant Principal and Mrs. Young has established herself as an outstanding instructional leader, supervisor, and curriculum specialist. We are fortunate to have such an extraordinary educator who will serve as Interim Principal of Kate Furbish School." Upon acceptance of her appointment, Mrs. Young stated, "It has been a true privilege to work with and learn from, Kate Furbish School's exceptional faculty, staff, students, and families these past three years. I am honored and humbled by the opportunity to serve as Interim Principal of this very special school. I look forward to the start of the 2022-2023 school year." For more information contact: Dr. Phil Potenziano, Superintendent of Schools Email:
ppotenziano@brunswicksd.org



The BSD is collaborating with Brunswick Family Focus for PreK programming this upcoming year. I visited the program this past week and saw this incredible art work! The Magnificent Oak Tree Life Cycle-by TreeLis Harmon Hester. #teambrunswickme #familyfocus #prekmaine
Rising 5th grade students in Ms. Moll's summer art program have been working on Vincent van Gogh inspired painted sunflowers as well as immersive experience artist impressions. These are awesome! Way to go summer art students!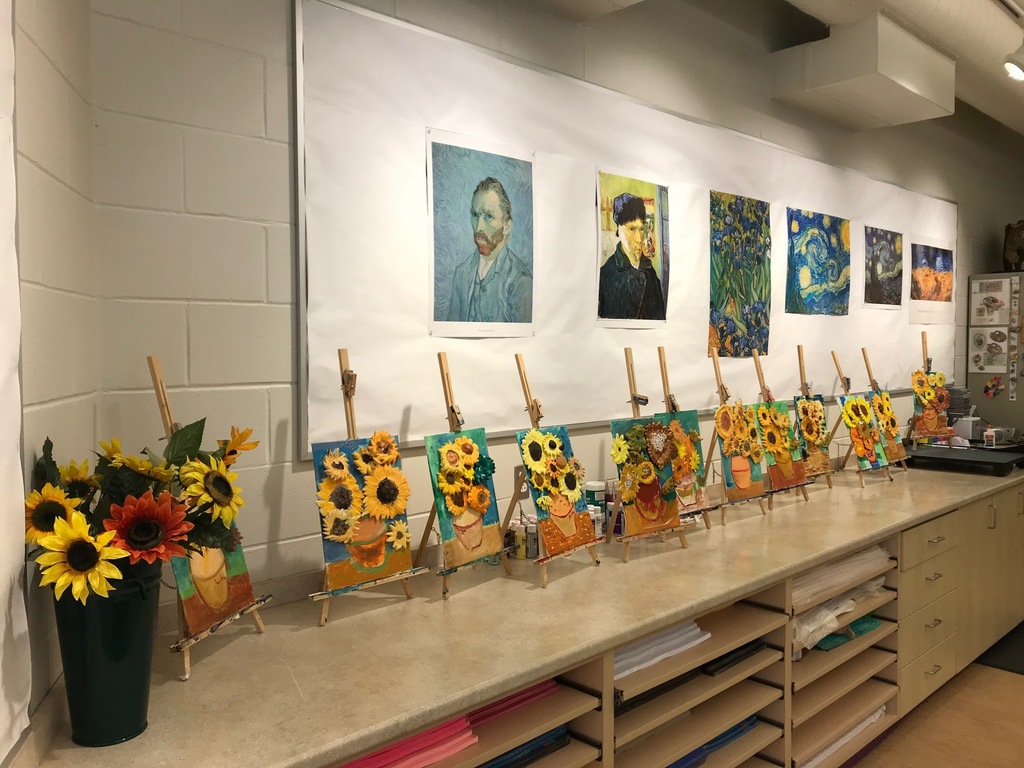 Cultivating Excellence & Equity at New York Council of School Superintendent's Diversity Symposium of Thought Leaders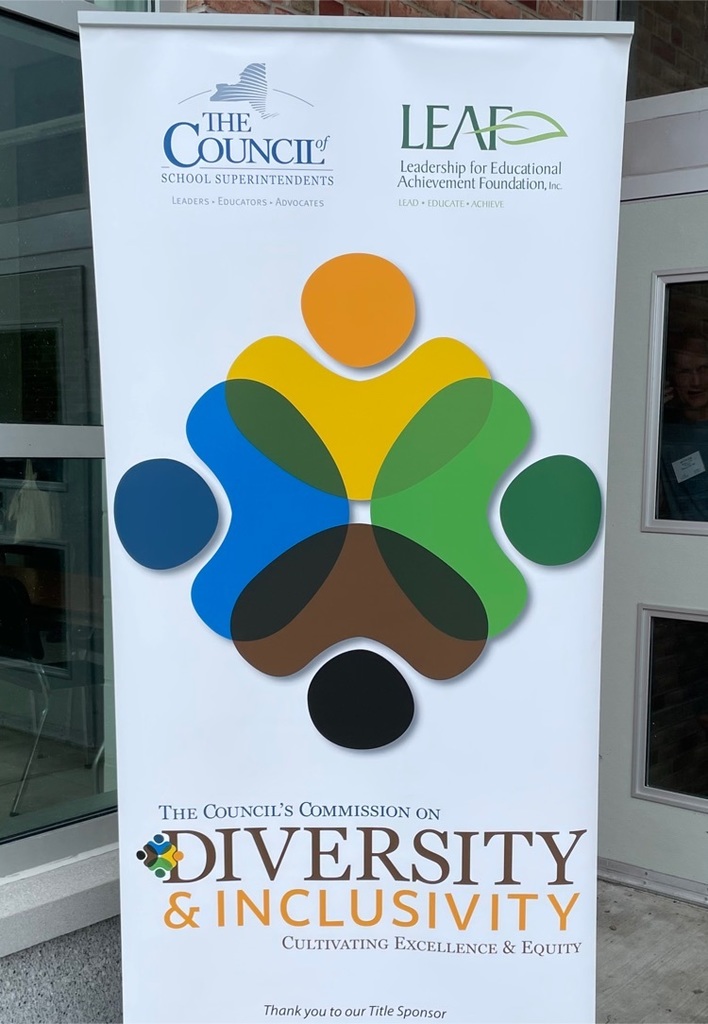 Our second BCEF grant recipient was out of BJHS to support the #OwnVoices Book Club! Books will be purchased over the summer to fulfill this request.

Today we welcome Dawn Blanchard as our new Human Resources Director! Dawn has been working in public education since 2005 when she graduated from the University of Maine at Farmington with a secondary education biology degree. Before coming to work at the Brunswick School Department, Dawn spent eleven years as a middle school principal, superintendent of three districts in the Katahdin Region, and most recently as the assistant superintendent in RSU#3. Dawn has developed a passion for collaborating with others and working closely with staff. Over the past several years as a district leader, Dawn has found the best way to support the success of students is to ensure that staff are valued, supported, and have the resources necessary to meet their needs. Dawn earned her Master's Degree in Educational Leadership from the University of Maine at Orono and continues to seek learning opportunities to help her within her field. She is currently preparing for her senior certified professional (SCP) certificate from the Society of Human Resources Management (SHRM). Dawn was born and raised in southern Maine and enjoys everything this beautiful state has to offer; camping, being outdoors and being near the water. She loves spending time with her husband and two young children and looks forward to creating memories with them, as she did with her family growing up.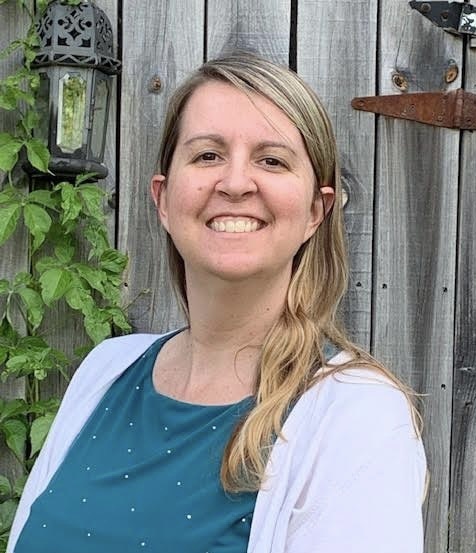 Over the next few months, we would like to highlight our Brunswick Community Education Foundation grant recipients. Here is the first of many to receive funding for upcoming school projects. THANK YOU BCEF!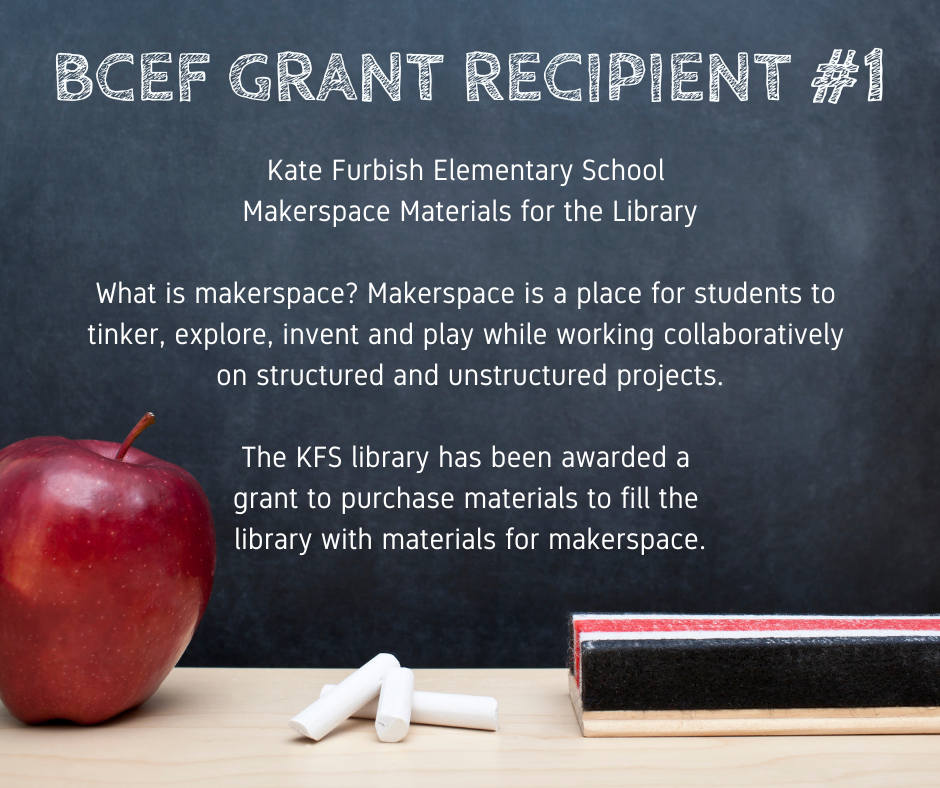 Learning today with New England Education Commissioner's at the 109th Maine DOE Conference. #maine #maineeducation #newenglandeducation #publiceducation #brunswickme #teambrunswickme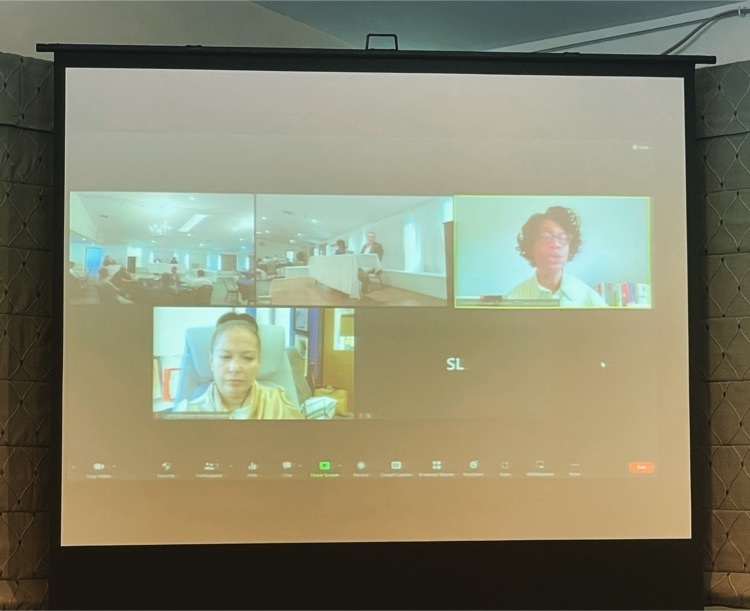 Summer Time Teacher Professional Development is continuing. Thank you to those staff that were able to attend today. #ireadyclassroom #curriculmassociates #teambrunswickme #maine #brunswickmaine #teacherprofessionaldevelopment
The Brunswick School Department is closed Monday, June 20, 2022, for the Juneteenth National Day of Celebration. Originally recognized in Texas Juneteenth is the oldest nationally celebrated commemoration of ending slavery in the United States. I hope you'll use this day to reflect on how you can help strengthen Brunswick School Departments' commitment to Diversity, Equity, and Inclusion. #teambrunswickme #diversityequityinclusionbrunswickme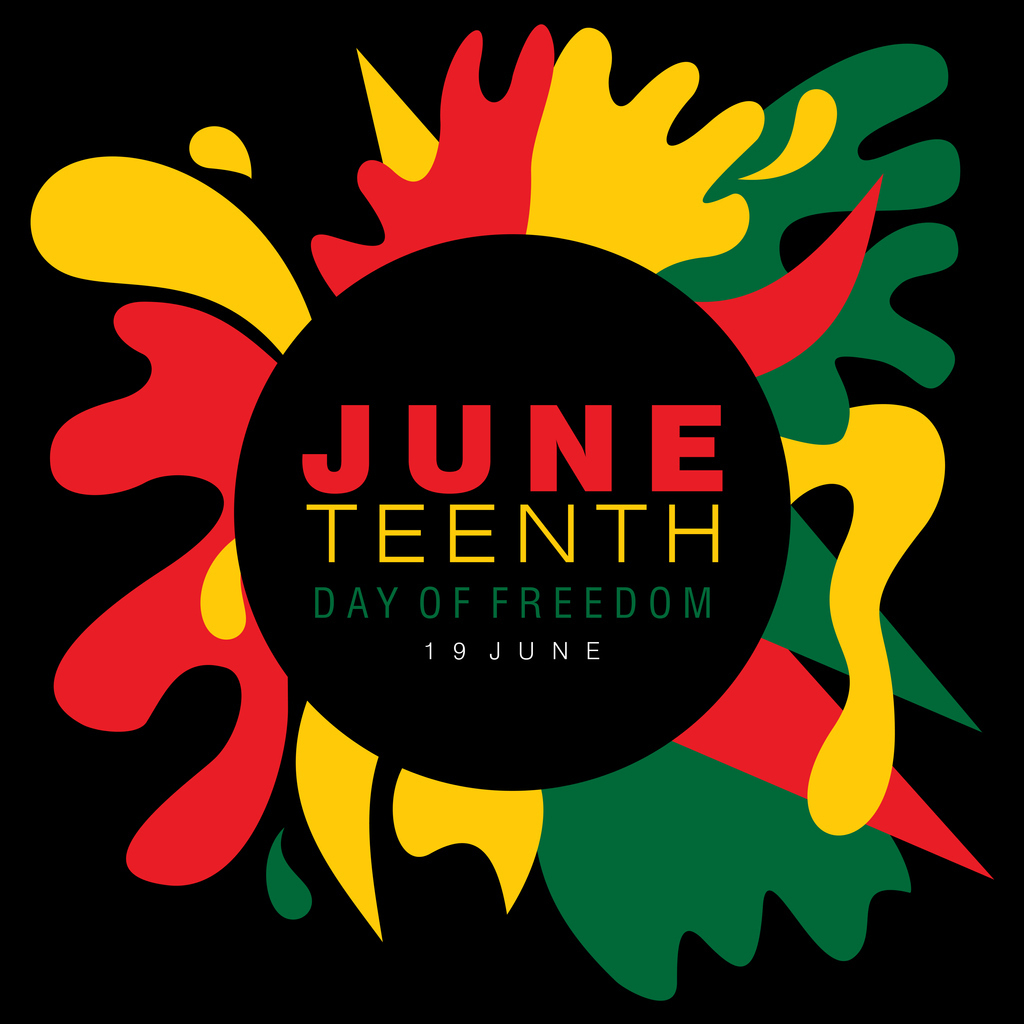 Inaugural BSD Juneteenth Celebration this Sunday. Join us as we look to educate and celebrate what this day means to us as a community and a nation. On the Brunswick Town Green, 11 am to 3 pm. #teambrunswickme #juneteenth

Thanks to Scott Smith for hosting the annual Facilities, Grounds & Food Service BBQ! An added twist this year was a corn hole game! #teambrunswickme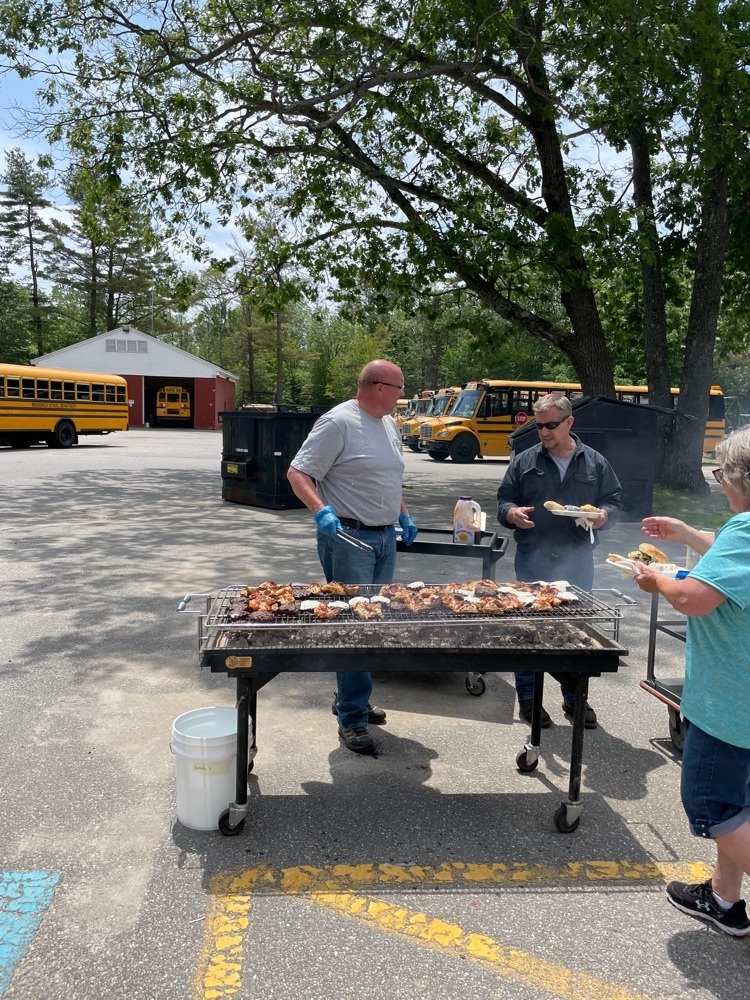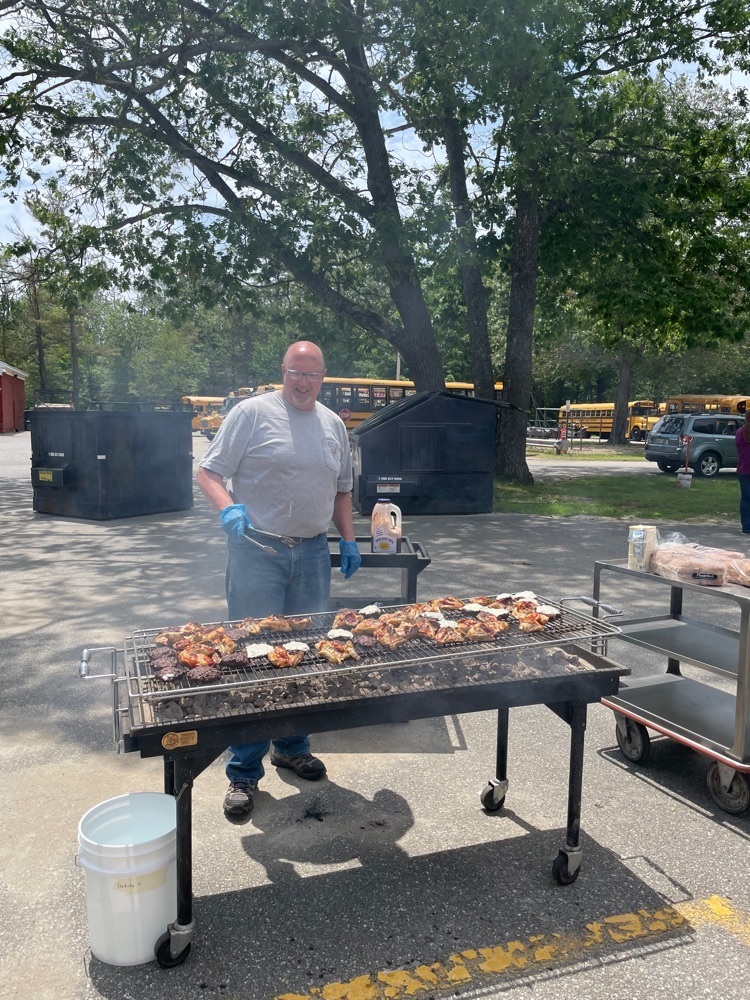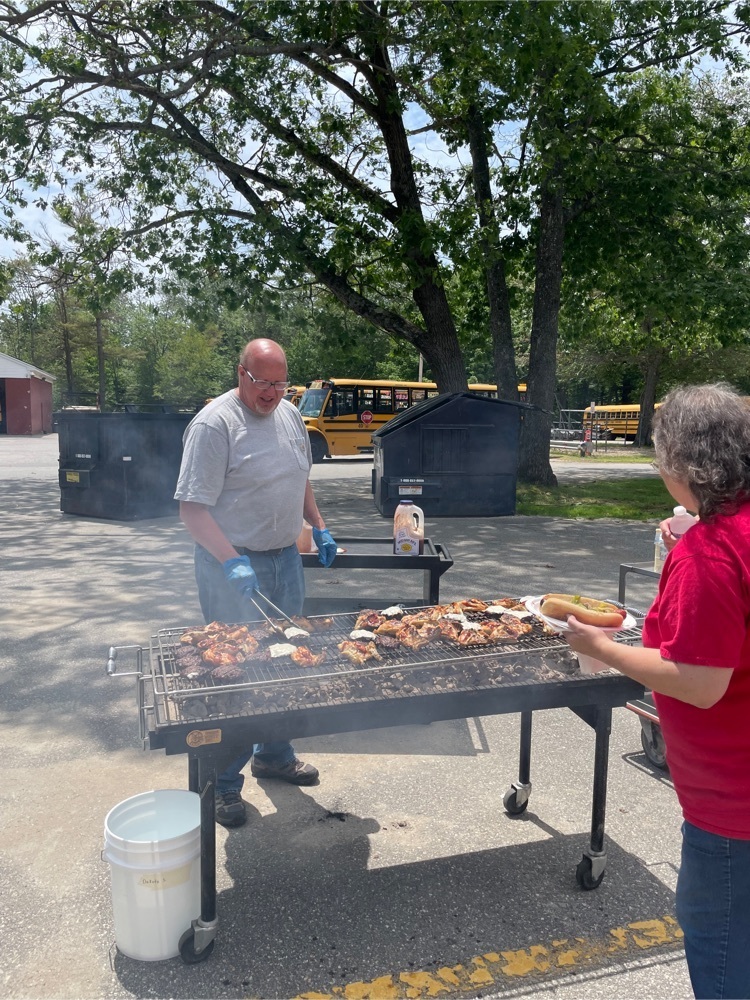 Summer hours are available for the Coffin School Food Market! Open to all Brunswick residents with school aged children. Starting tomorrow, June 16th, the pantry will be open on Thursdays from 12:30pm - 2:30pm.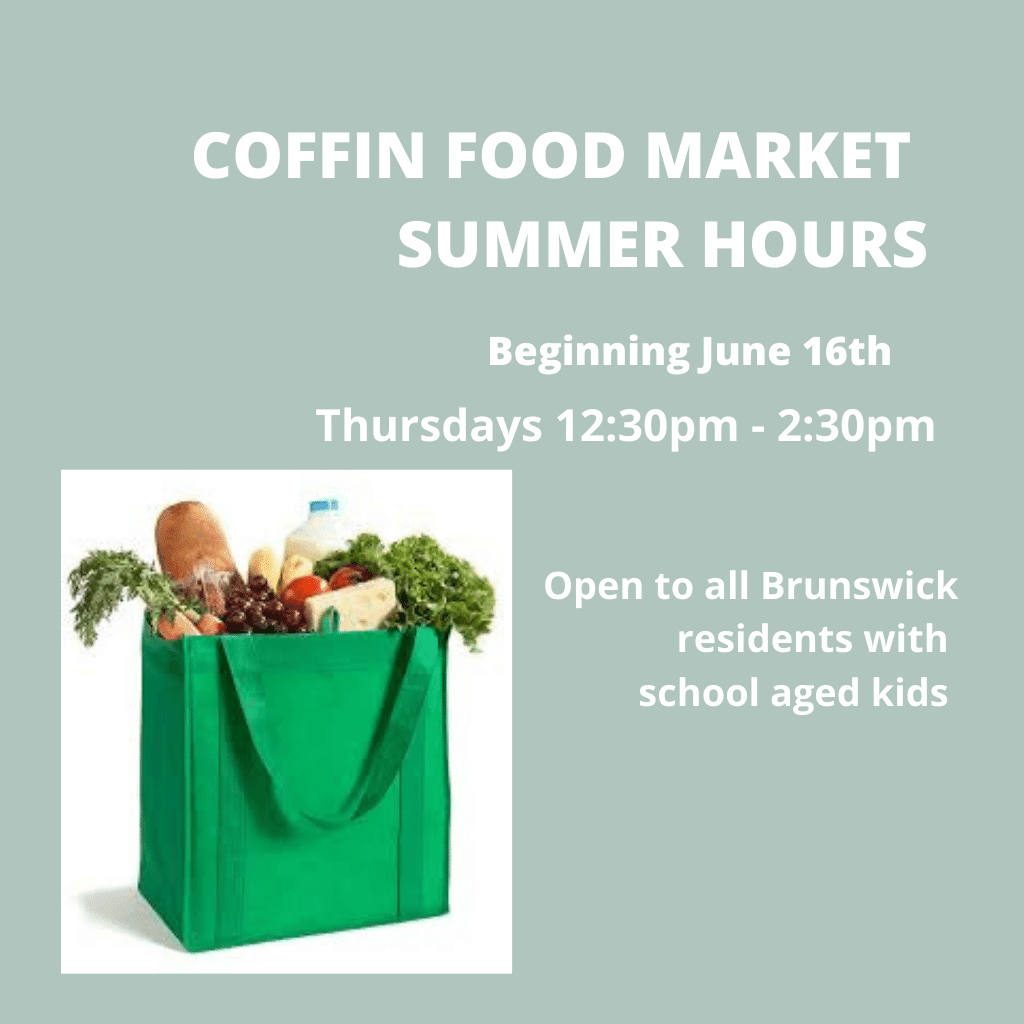 The BSD budget is on the ballot for tomorrow. Don't forget to get out and VOTE! Polls open at 7:00am tomorrow morning at the Junior High.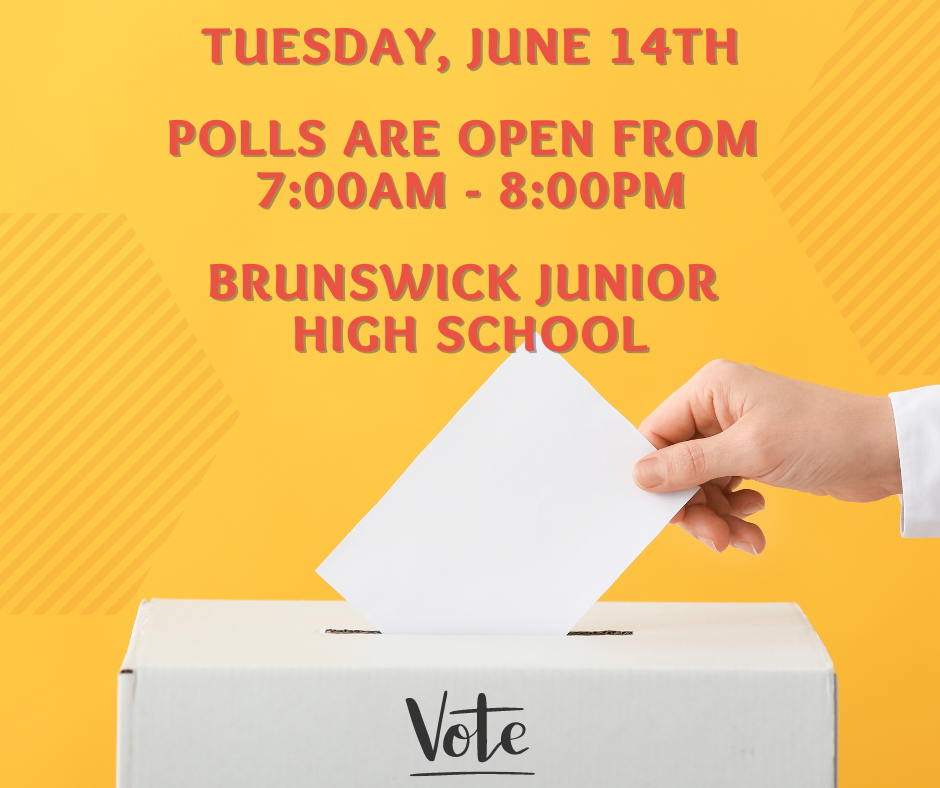 Congratulations REAL School Class of 2022! You Rock! I'm proud of you!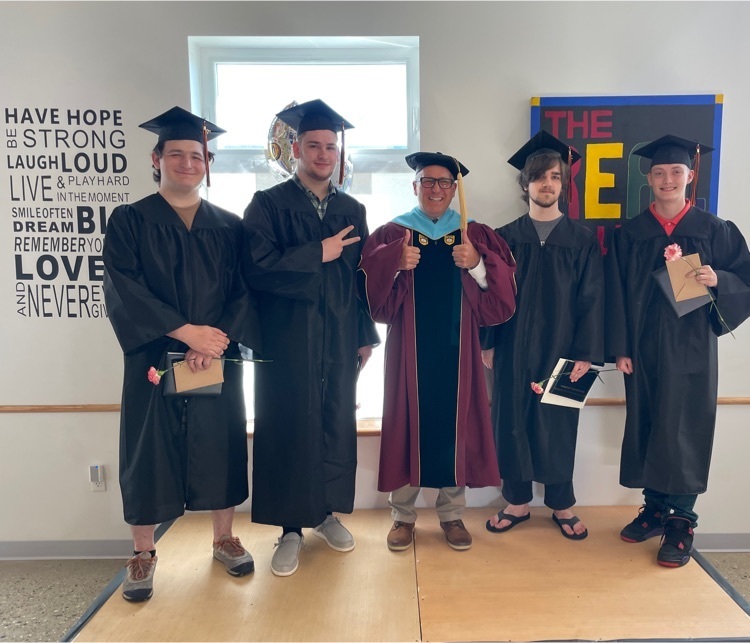 Today, our graduating class of 2022 took a stroll down to Kate Furbish Elementary School for the parade of graduates. Our KFS students congratulated and cheered on our seniors as they walked past. Lots of energy and happy faces all around. Congratulations BHS seniors! #Brunswickme #BrunswickProud


We've started a new tradition to honor our departing school board members. Each time a school board member finishes their term, they are asked to select their favorite book, which will be donated to one of our school libraries. Margaret Chingos, Student Board Liaison from 2020-2022, made the inaugural selection! Margaret chose: The Selected Poems of Edna St. Vincent Millay. Pictured here accepting the donation are BHS Librarian Daurene Jerome and BHS Library Assistant Laurie DeCamilla. If you look carefully, Millay is on the BHS Library wall - one of the Maine authors prominently featured in our library. Thank You, Margaret, for all you have helped to accomplish these past two years. Brunswick School Department is undoubtedly better because of your steadfast advocacy for all students.