A drones view of the BHS Class of 2021! Congratulations!

Brunswick High School's Class of 2021 visited Kate Furbish Elementary (outside and masked) this morning for an entire school celebration. Congratulations Seniors!!!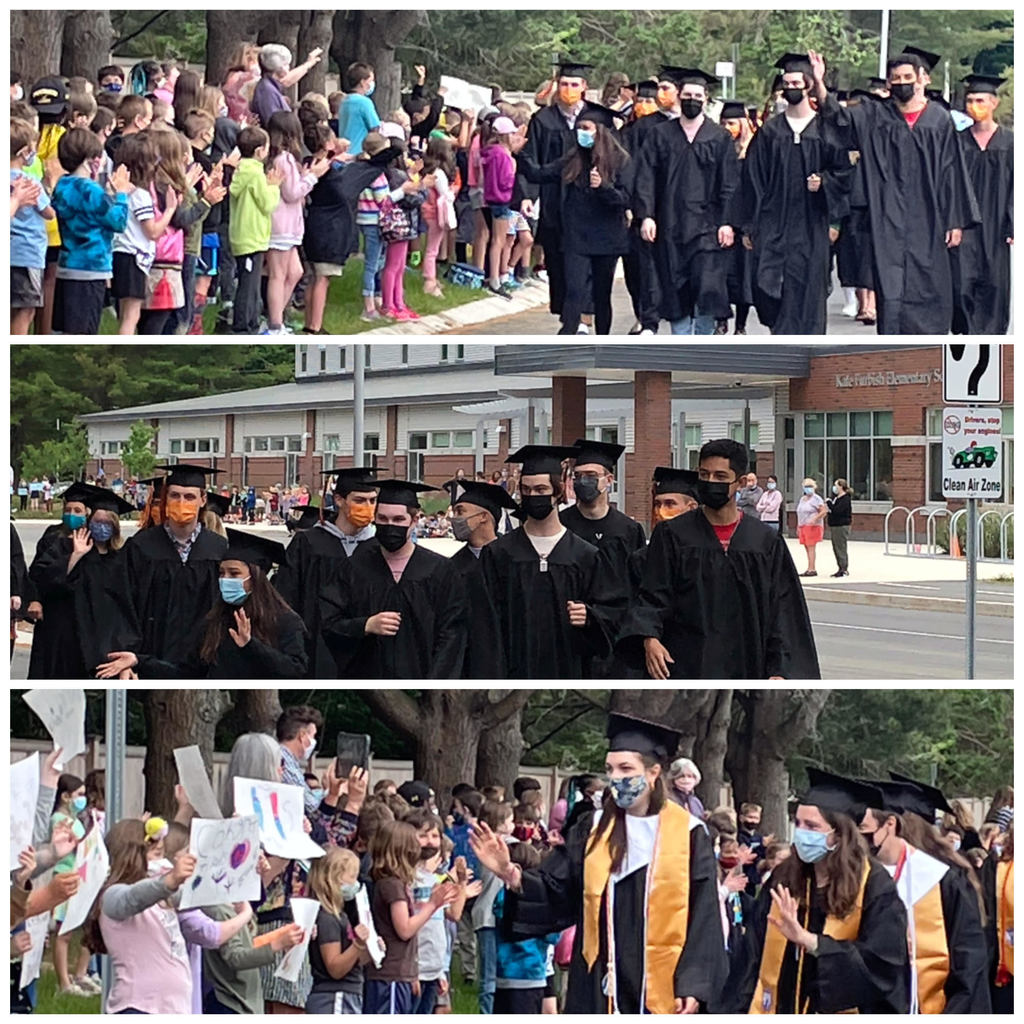 Thanks to our wonderful covid vaccine clinic volunteers: Jessie Chalmers from midcoast hospital & Arthur Pierce who has volunteered tirelessly. Also a group of senior nursing students from USM. It was a wonderful celebratory way to cap our challenging year!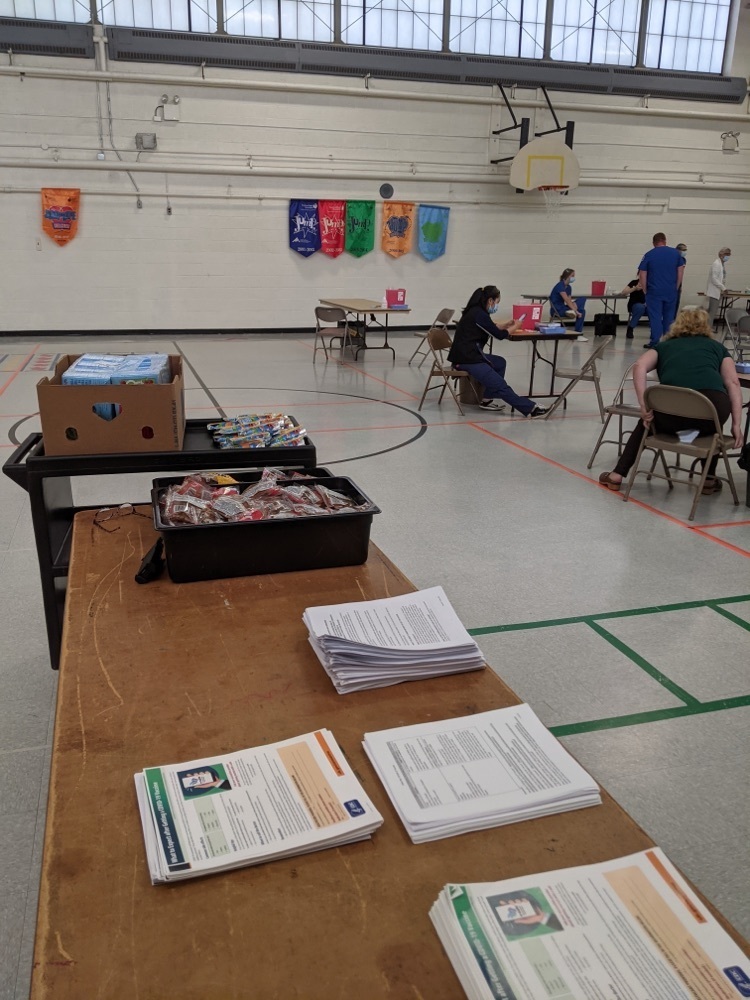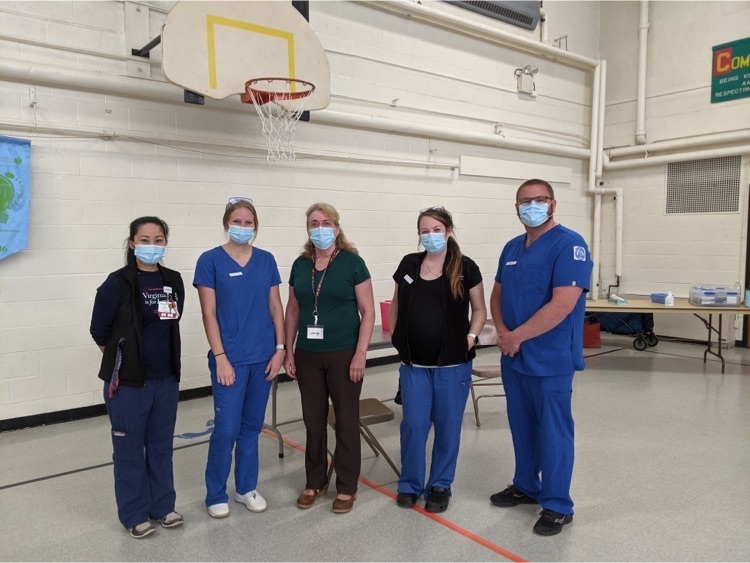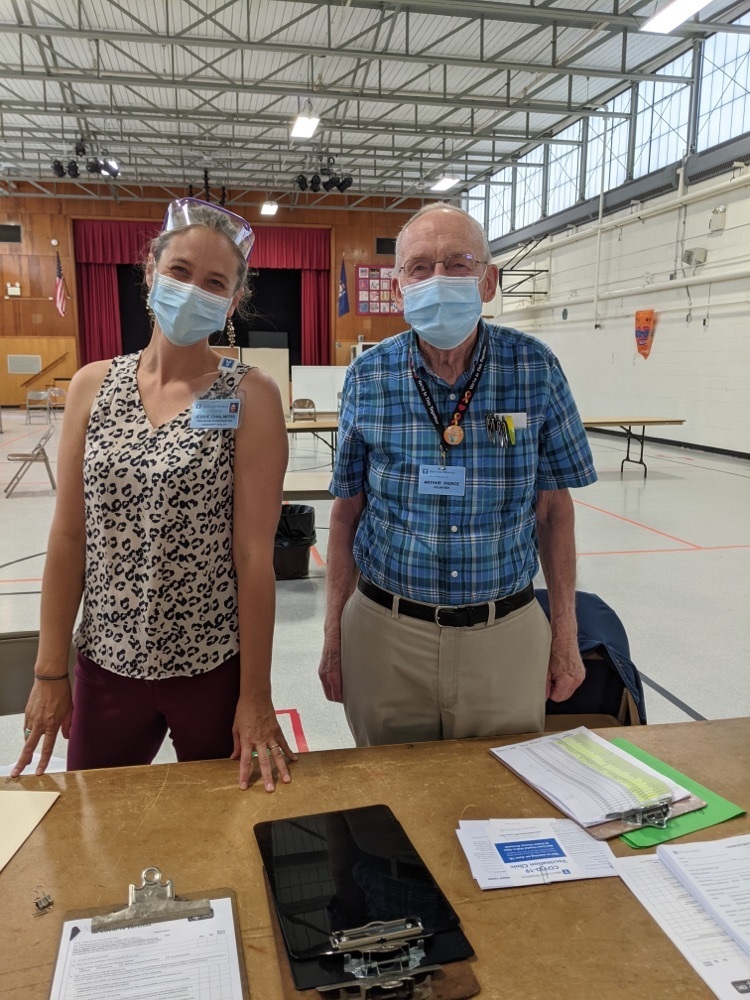 The incredible BSD nurses have spent the last 4 Weds meeting w/families, performing vision & hearing screenings for our PreK & Kindergarten students. An amazing way to welcome & build relationships with our newest members of the Brunswick School Department community! Thank you!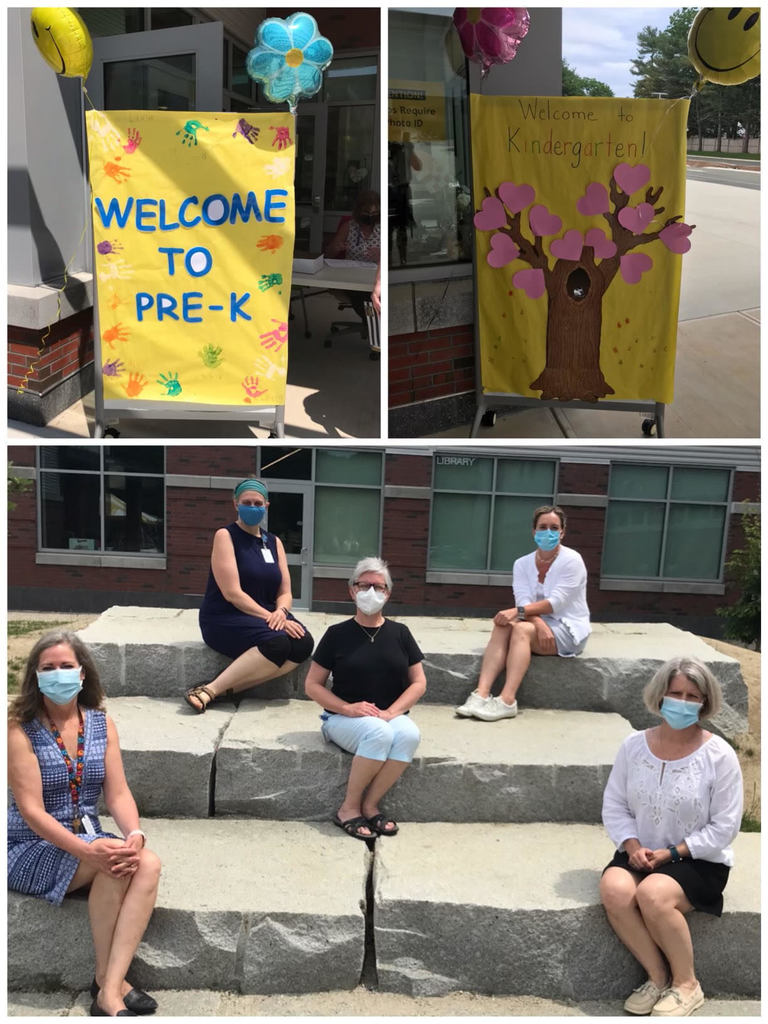 Congratulations to the BHS girls tennis team for their North Regional Championship win over Hampden Academy 3-2!!! They will play the winner of Falmouth/Kennebunk on 6/12 at 8:30am at Lewiston High School! #teambrunswickme #brunswickmaine #mainetennis #studentathletes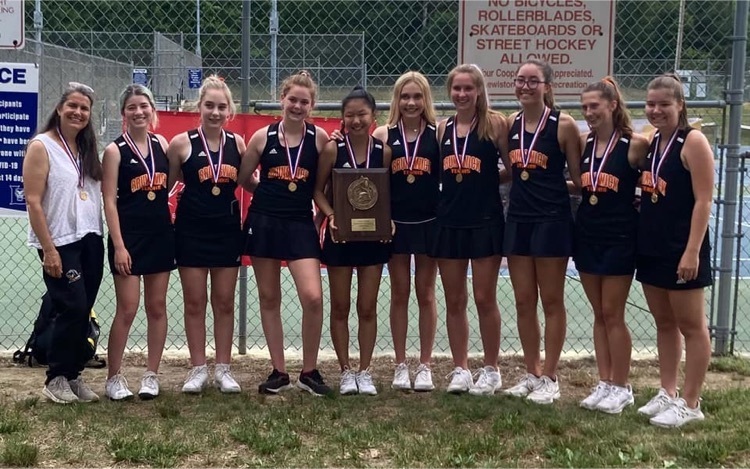 Congratulations to Coach Todd Hanson! Today State Sen. Daughtry & Rep. Arford presented a State of Maine Legislative Sentiment recognizing Coach Hanson for his dedication and commitment to Brunswick Basketball, Brunswick High School and the greater Brunswick community.

Thank You to all that have served as well as all of our current active duty service members. Happy Memorial Day. #teambrunswickme #landofthefree #brunswickmaine #maine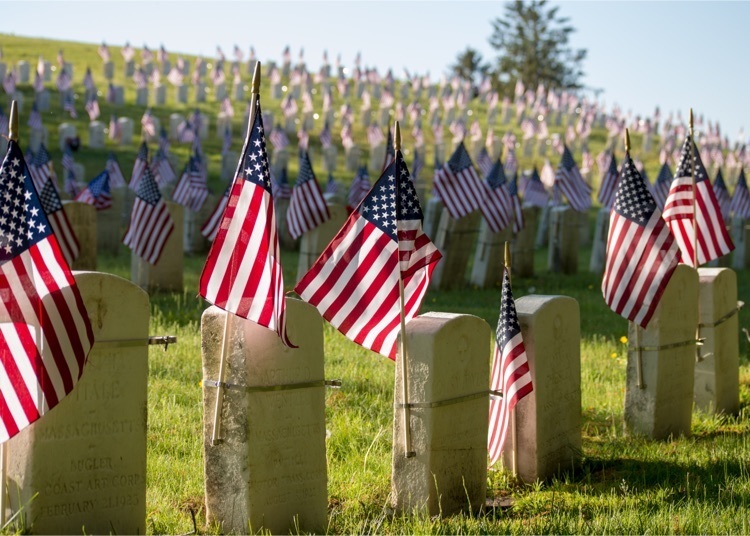 At 6:00 am yesterday morning, school bus driver Cliff Chase from Maine Association for Pupil Transportation and BSD Transportation Director, Michelle Caron set up the Maine Association for Pupil Transportation Skills Competition Course. Usually, every April vacation at MAPT Regionals Safety Conference the school bus drivers compete on this course against other school bus drivers throughout the State of Maine. The top 3 winners compete later in the year at the MAPT Annual Safety Conference and the winner from the Annual Conference represents the State of Maine and competes on a national level at NAPT. The school bus drivers have not been able to compete in over a year due to COVID19. But they organized their own event this week and the BSD had the 3 top winners - 1st Place Rick Ryan 2nd Place David Arnold 3rd Place Mike Factor BSD School Bus Drivers had a blast competing against each other. I'm told there was a ton of light-hearted competition and they learned how well their driving skills contended against each other.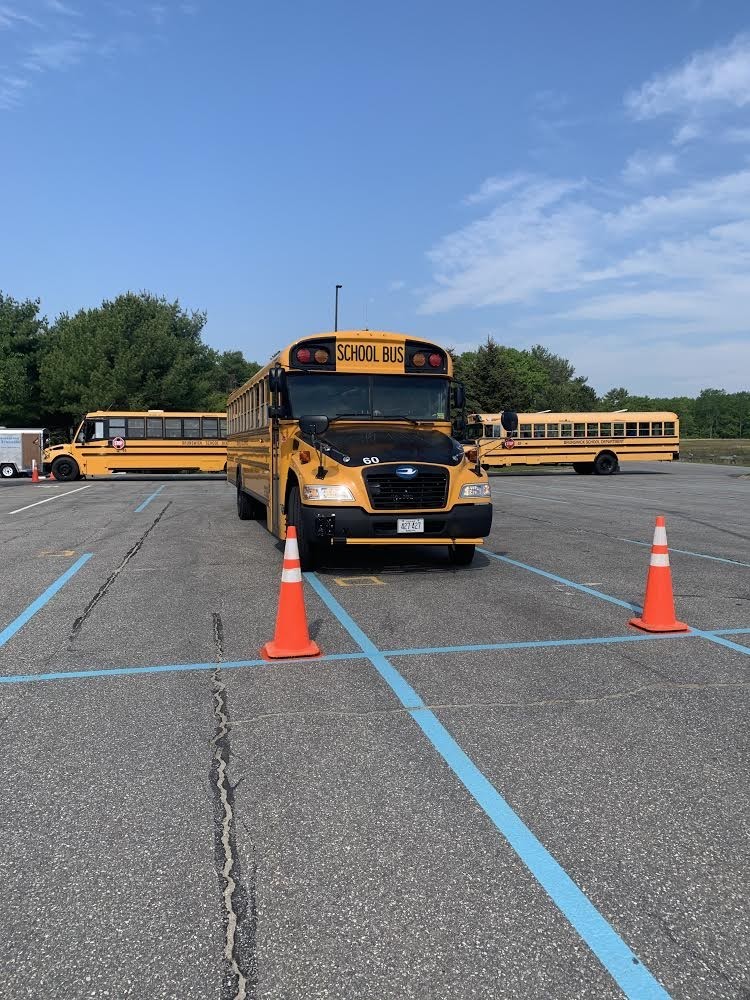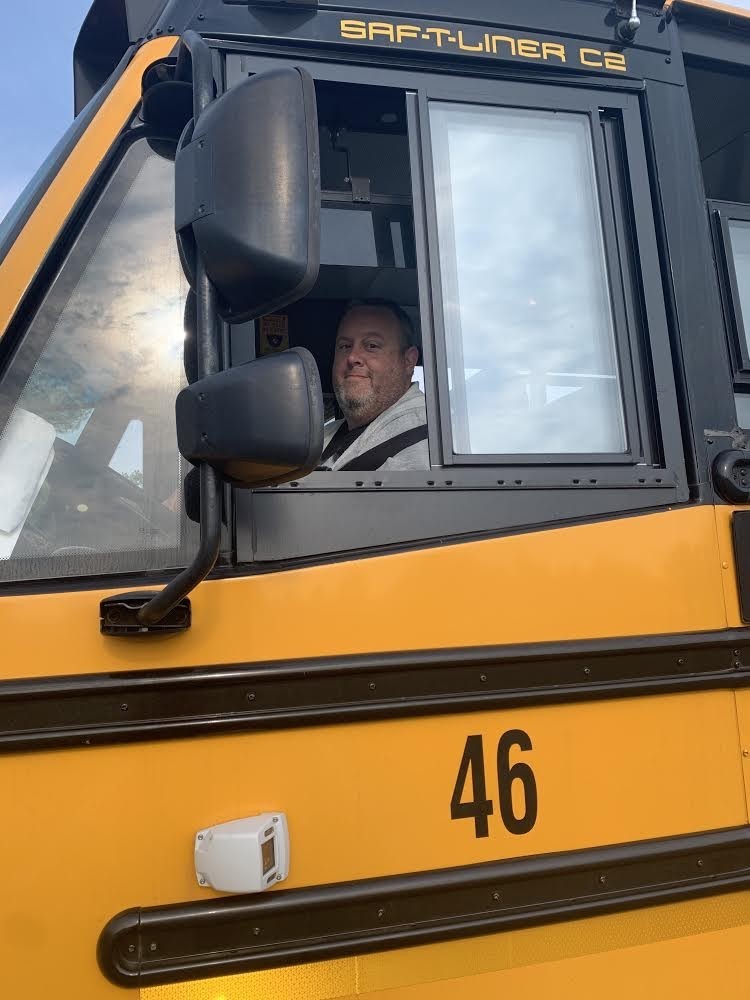 Mrs. Thayer's 5th-grade class has taken on the duty of cleaning up and replanting the gardens in front of HBS.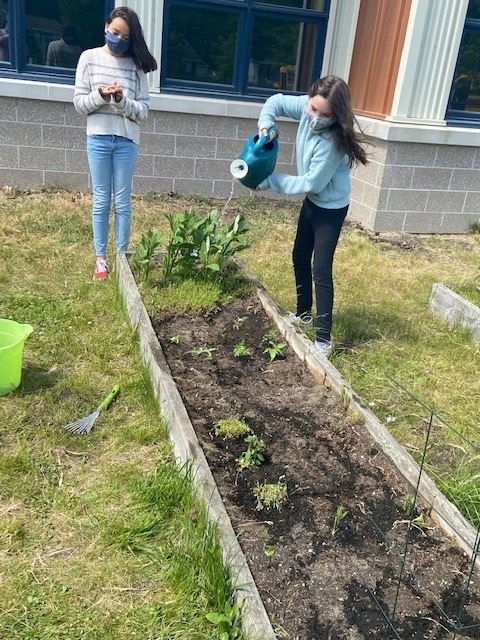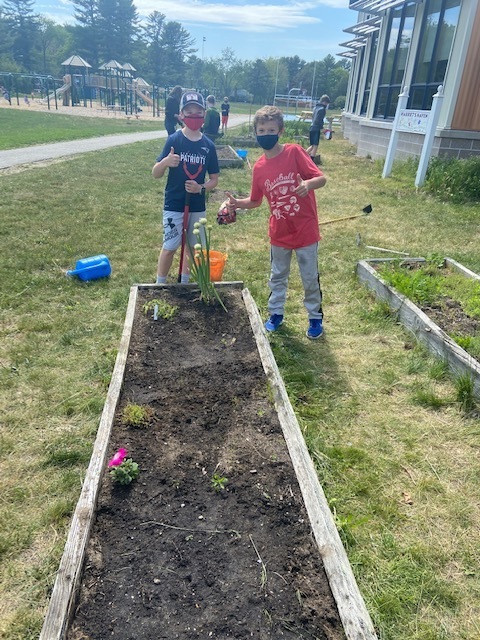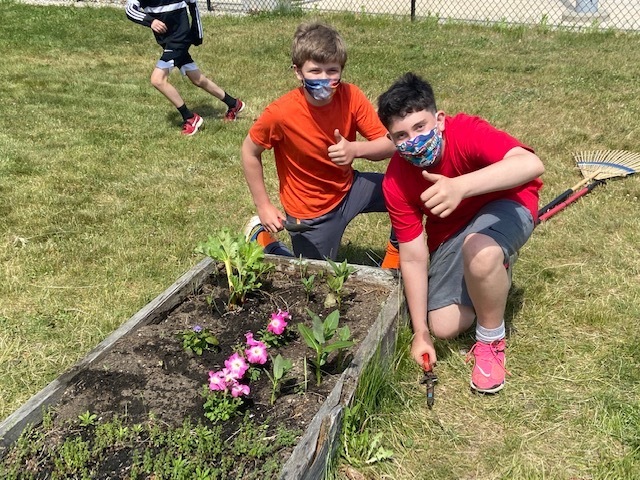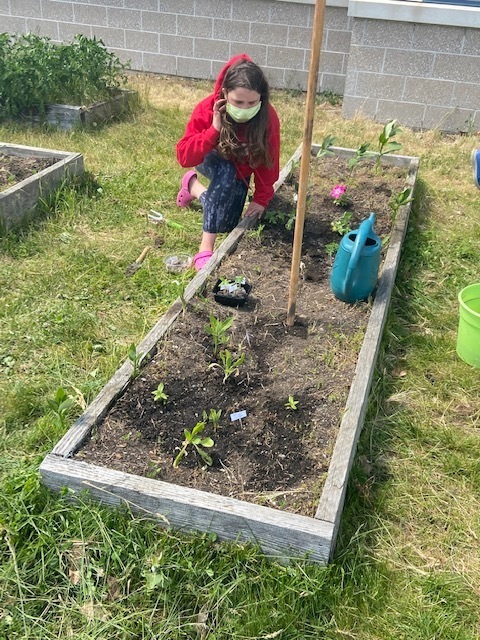 Our Community for Furbish parent group has donated a copy of Alexandra Penfold's 'All Are Welcome' to each of our incoming Kindergarten students. Thank you CFF!! #teambrunswickme #allarewelcome #maine #brunswickmaine #stongertogether #kindergarten #literacy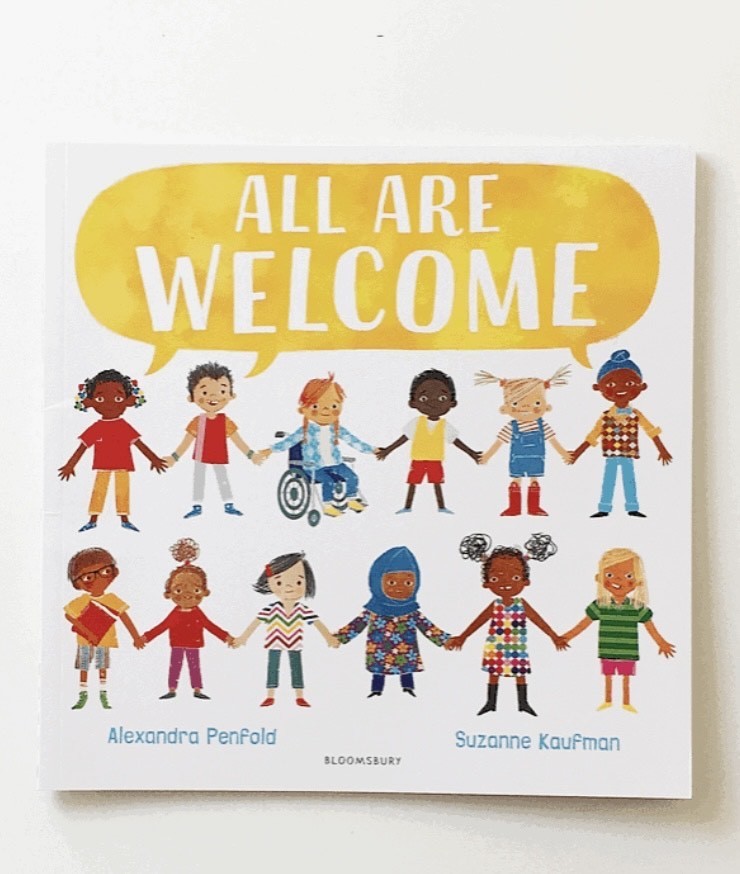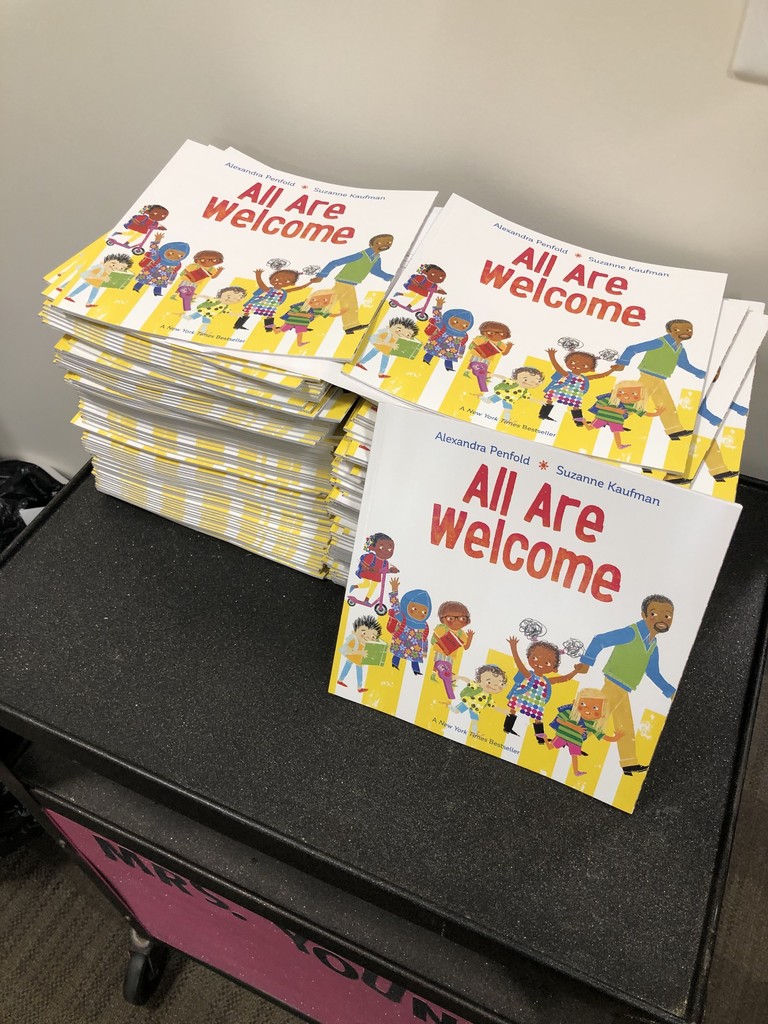 BJHS art students are working Tape Murals to send some positive messages out. We are encouraging students and staff to walk around BJHS and Coffin School to check them out. #teambrunswickme #art #creativity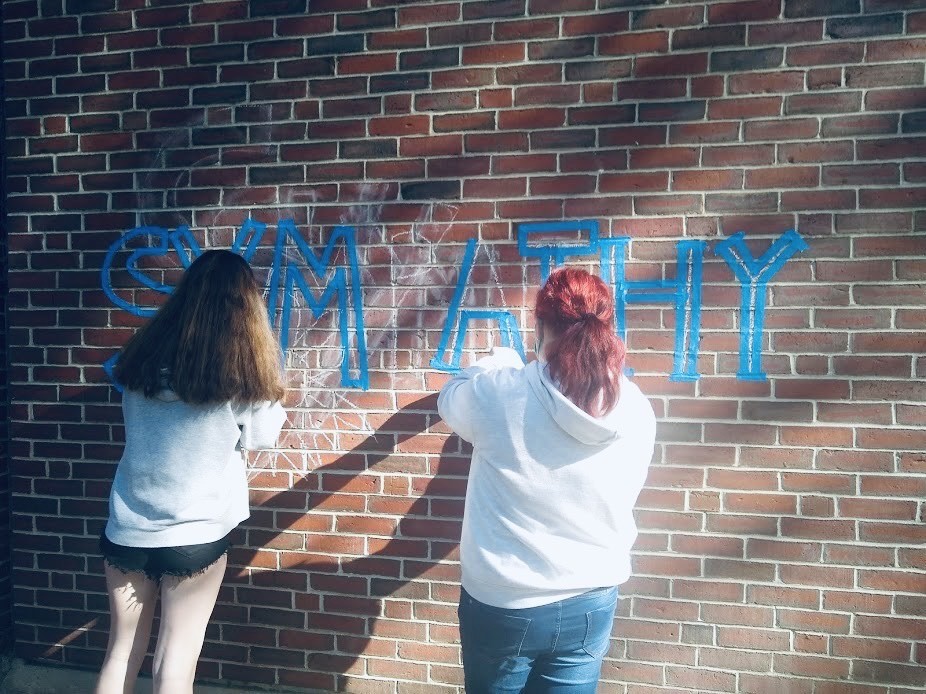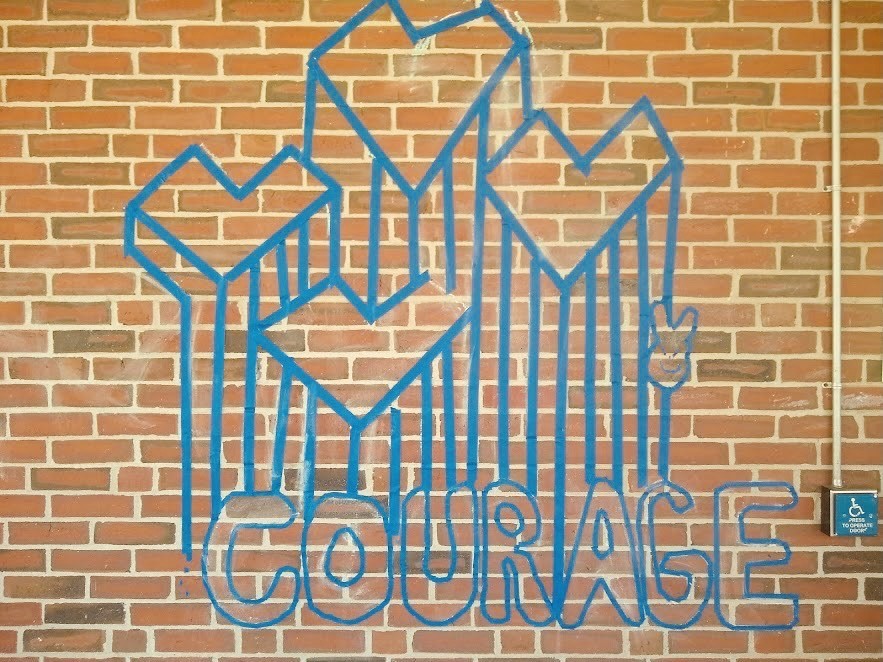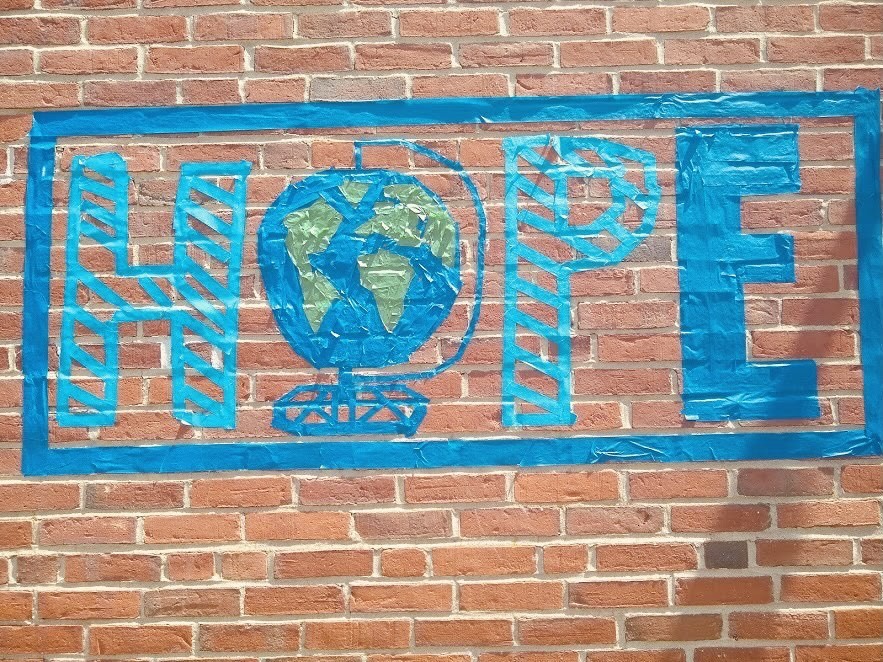 The BSD held our student vaccination clinic today at Coffin School. We had approximately 100 students! Thanks to Mid Coast Hospital, BSD Nurses, and Volunteers for making this a success! #teambrunswickme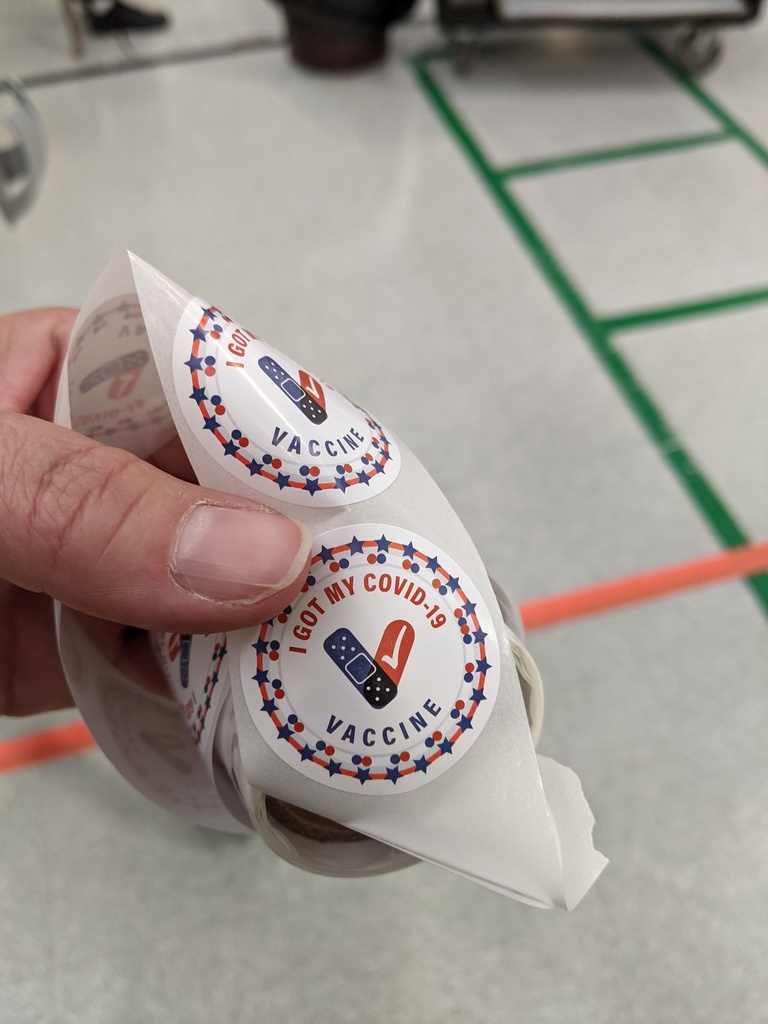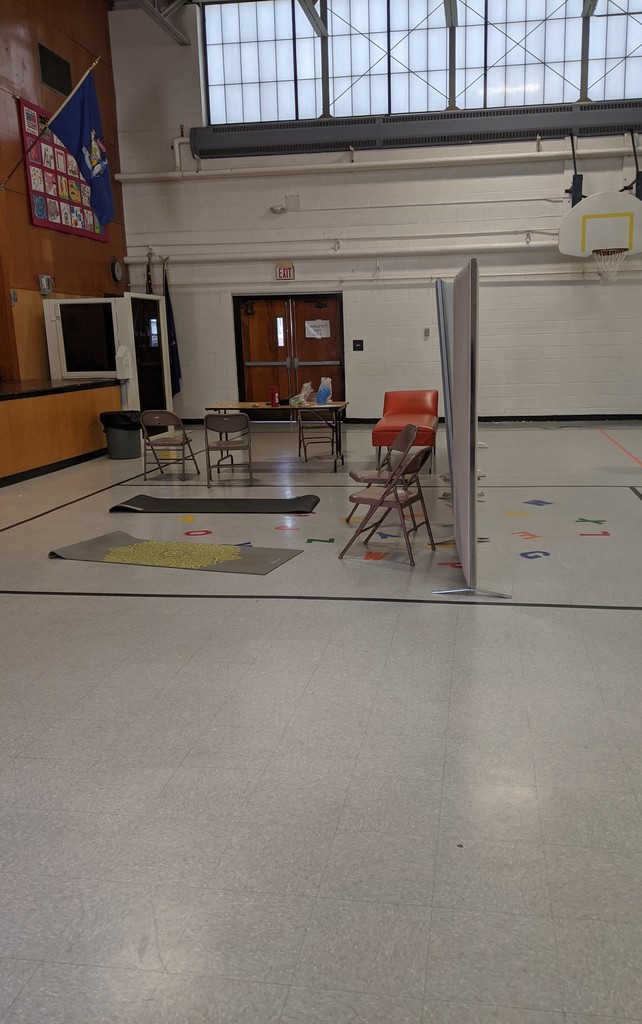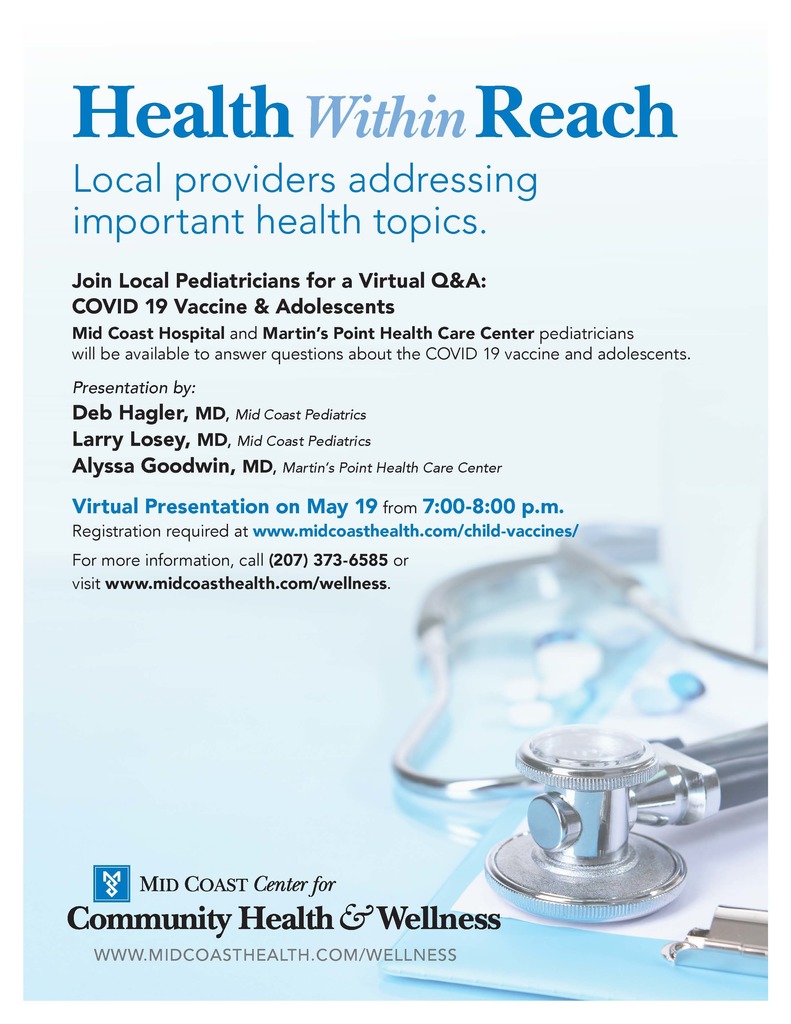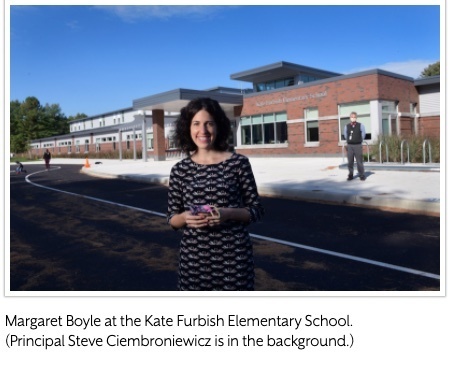 8th graders from Ms. LeBlanc's Eng. Lang. Art class: Judah Greenwald, Vance Caron, Izzy Leitzell, & Evie Hatrick are pictured here. Studies show that reading outside and engaging in nature can be very healthy for your brain and your body! Grab a book and head outdoors!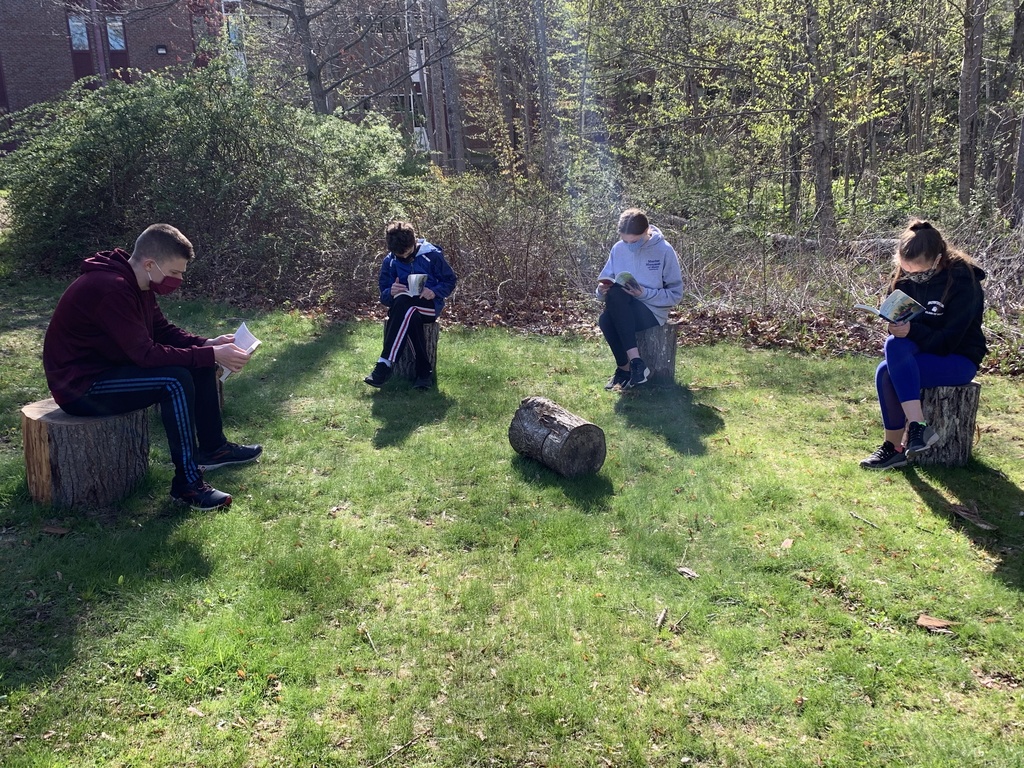 Today's Facilities and Maintenance Committee meeting has been postponed to June 3rd at 4:00pm

Kate Furbish School student authors pen their own books as part of this week's library sessions. This is part of the larger celebration around Children's Book Week 2021. #teambrunswickme #brunswickmaine #studentauthors #childrensbookweek2021 #maine

This week out students were happy to see each other and spend some time together outside for a motor breaks.

Here's our sixth grade band playing together for the first time outside in our courtyard tent. Sixth graders learning remotely are tuned in from home, and sixth graders in person are playing music for the entire neighborhood to hear! #teambrunswickme