BJHS 6th, 7th, and 8th grade chorus students have been working on a non-singing unit titled "The Soundtrack of My Life." Students created their own soundtrack and then they focused on one lyric of one song of their soundtrack. From this lyric, they created their own album cover. Click link to view slideshow of student album covers:
https://drive.google.com/file/d/12kYof3Y509Wqh-WJYhXTlasohhXhRQo7/view

Mrs. LaPointe's 3rd -grade class at HBS is pictured learning about the stages of Matter.

The BSD Tech Team continues to get the job done by delivering chrome books to BHS. The amount of technology they have set-up and delivered is staggering! A heartfelt thank! #brunswickmaine #teamwork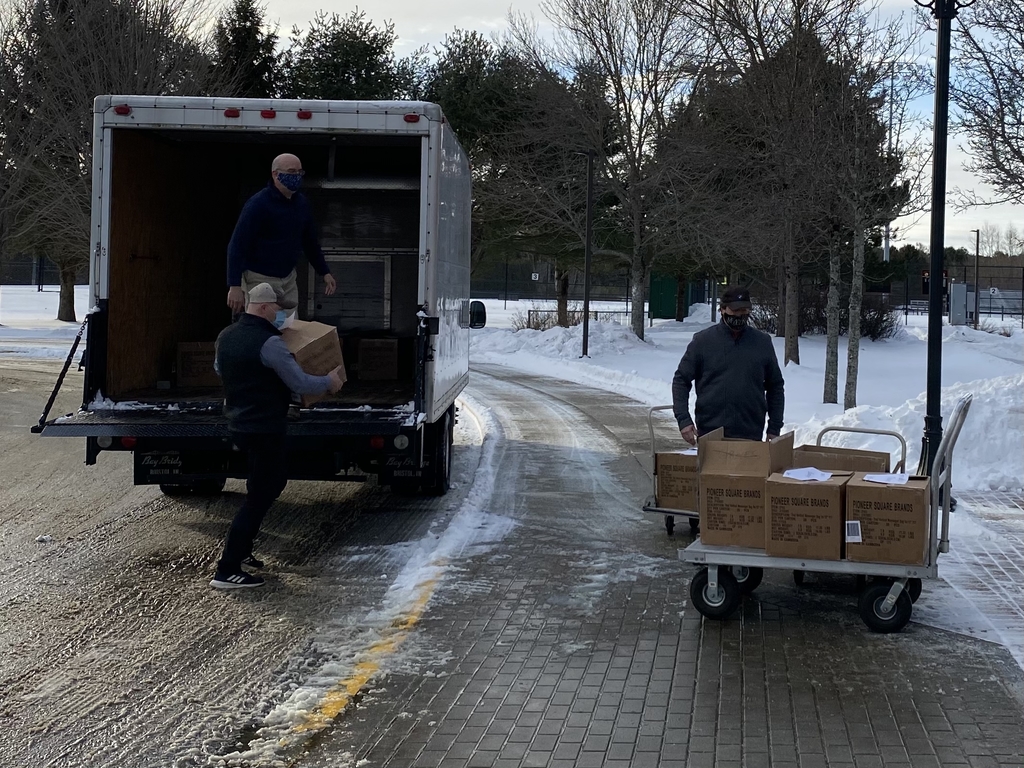 Good Afternoon Team Brunswick - Tuesday, February 2, 2021, will be a School Cancellation Day (No In-Person or Remote Learning). If needed, please use your storm meal packet.  Thank you and be safe - 

Our BHS faculty and staff were recently seen encouraging students as they started their second semester. Go Dragons!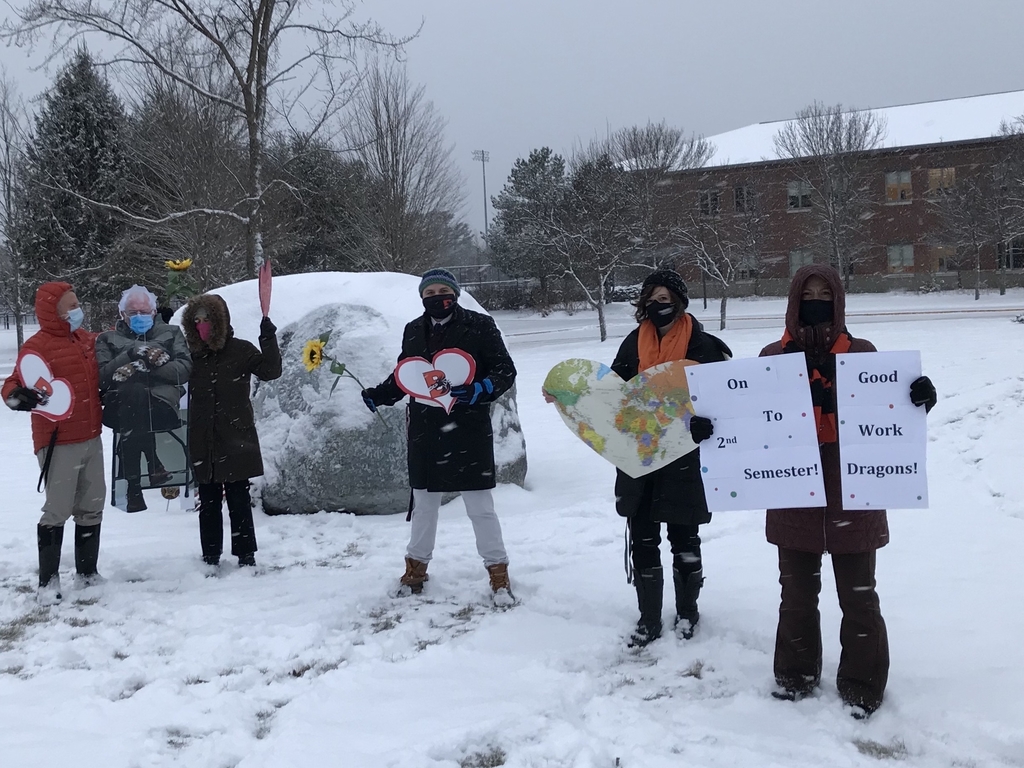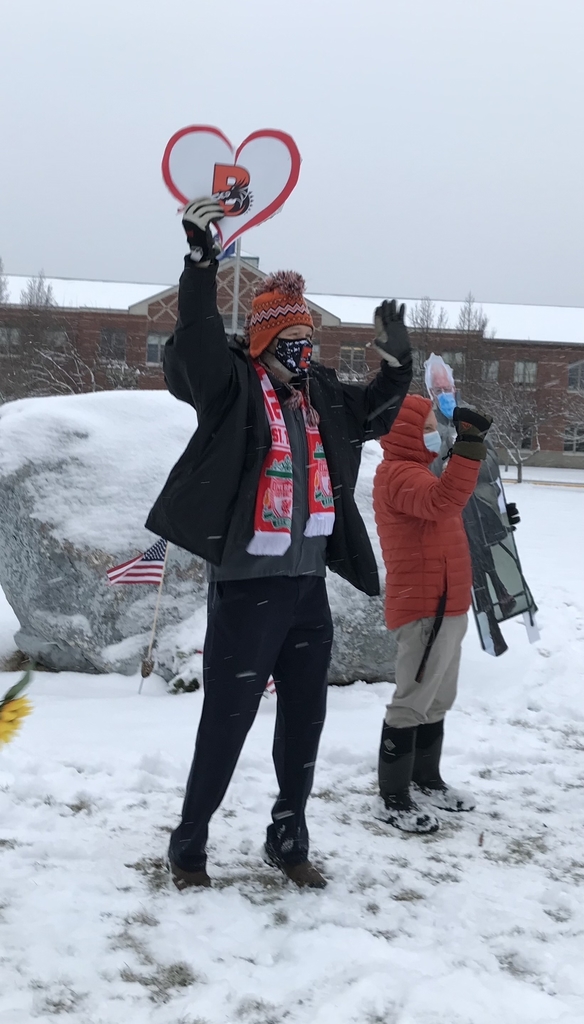 These two images are from HBS grades 3 & 5. The hearts honor our healthcare and other essential workers...#brunswickmaine #thanks #love

All BJHS students learned about Pop Art and created a digital art project where they took something from popular culture today and transformed it into a soup. Soup Can Art!

KFS students and staff were inspired by Charlie Hewitt's "Hopeful" this month.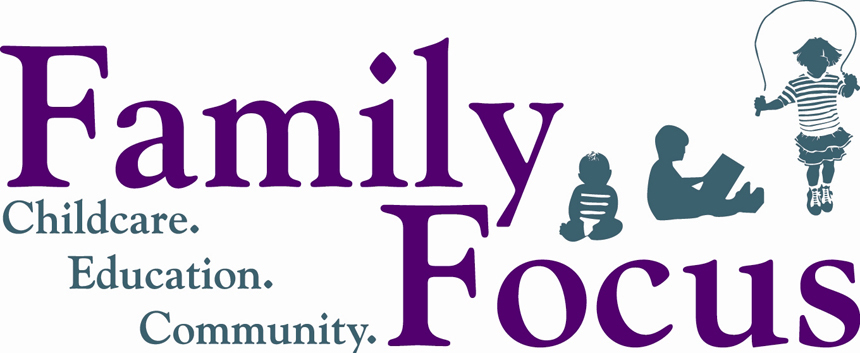 5th graders at HBS are now accessing their library session remotely with their new laptops. Thank You to the technology department for getting the devices in the hands of students.

Technology Rollout for Remote Families: ● All students in grades PreK-2, 5th, 6th, and 9th will be able to pick up their school-supplied device on any of the following dates: January 26, 27, and 28th at Coffin School from 6:30 AM to 6:00 PM. ● Please enter Coffin at the Main Entrance, and follow the signs. ● If your student is currently using a BSD computer, you will need to bring it with you in order to receive a new computer. There will be a new release form for you to sign upon arrival. If you have any questions, please reach out to the Technology Department at your students' school.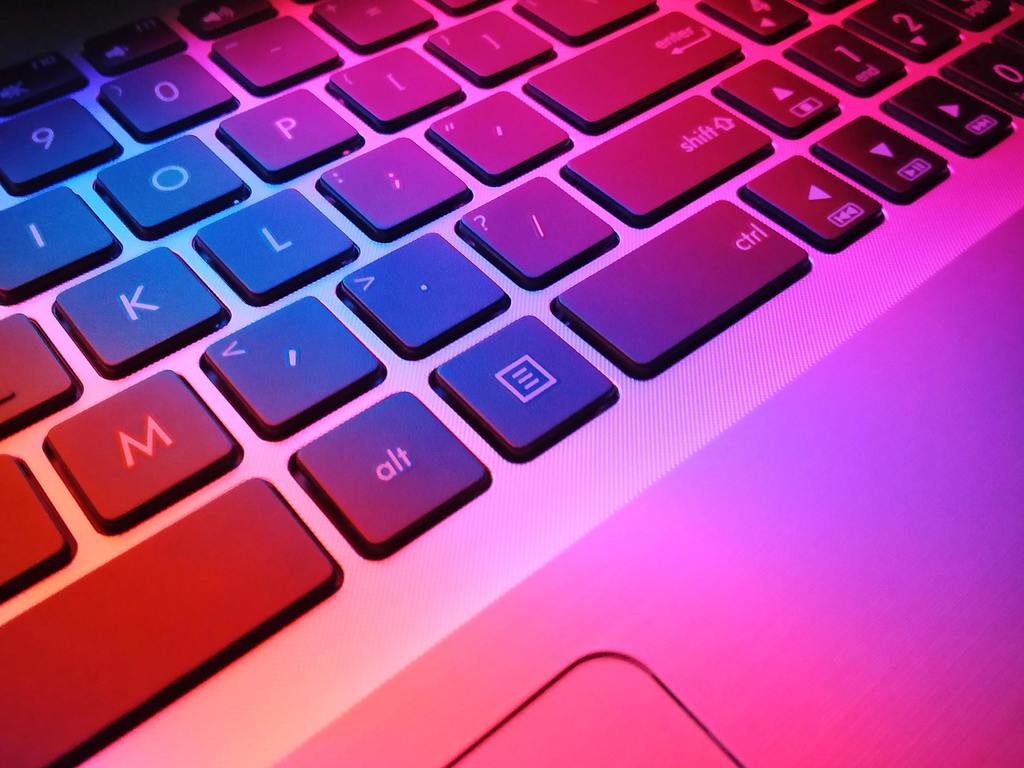 I picked up take out last night and saw this card from BJHS students thanking our essential workers! Way to show the ❤️ BJHS! #brunswickmaine #essentialworkers #brunswickdowntown #thankyou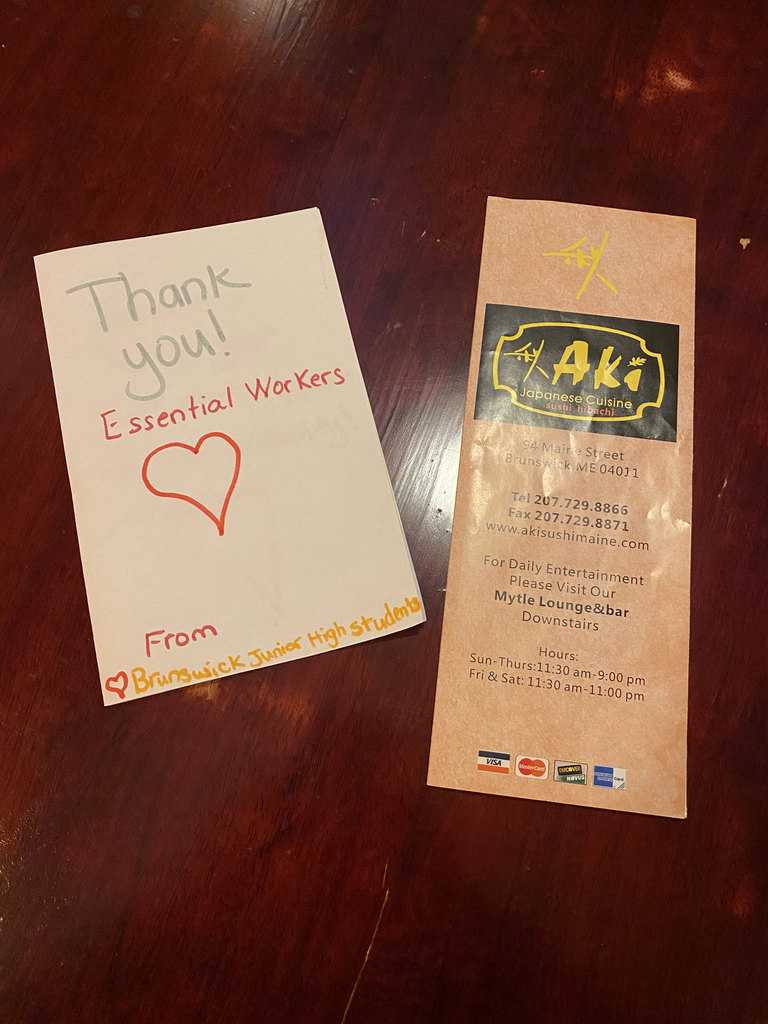 Pre-Kindergarten scientists are studying the water cycle. When the clouds fill up with water (blue), the rain falls. #science #prekindergarten

Superintendent Potenziano recently announced the formation of the Brunswick School Department Superintendent's Student Advisory Council (SSAC)-open to students in grades 7-12. More information can be found on the BHS and BJHS website.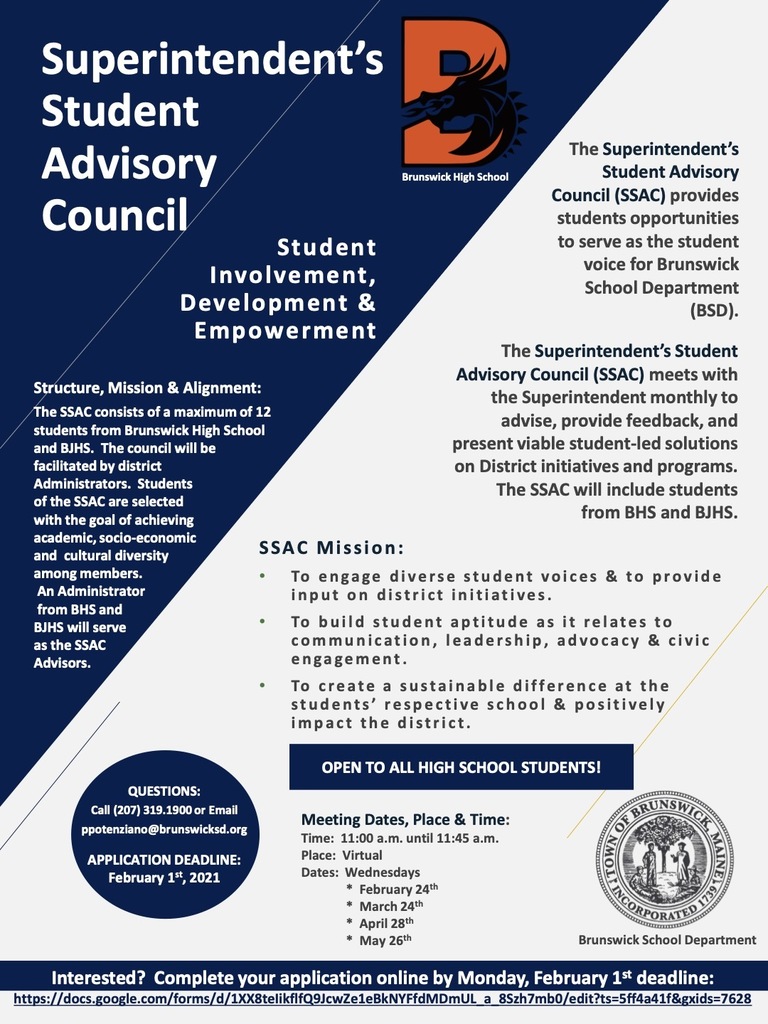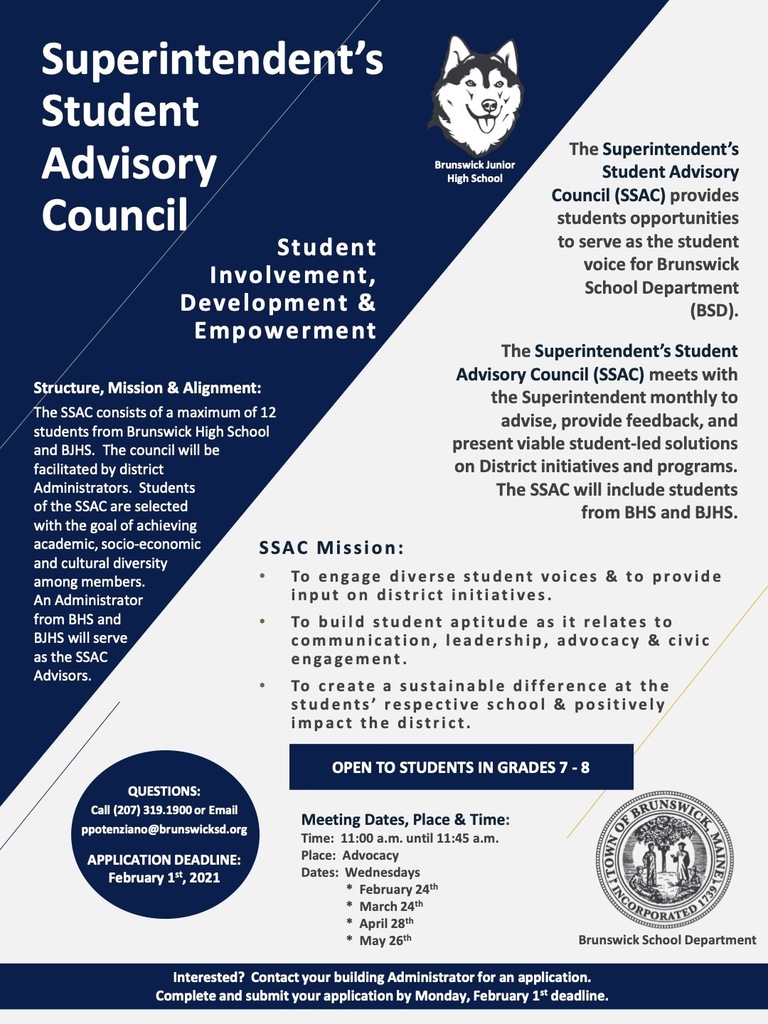 A classroom's culminating activity after reading several books about Martin Luther King Junior. Each child worked on several pieces and they assembled this mural. One child described Martin Luther King Jr as "an American superhero."


BHS Students have the chance to participate in a Virtual Makerspace STEM Challenge! Students will rank their top 3 choices from the STEM Challenges and then they will join other students in a virtual, live session with a free STEM Activity kit made possible by a COVID STEM Grant!



Recess was VERY popular this week at KFS as our beautiful playgrounds were officially open for business! #Recess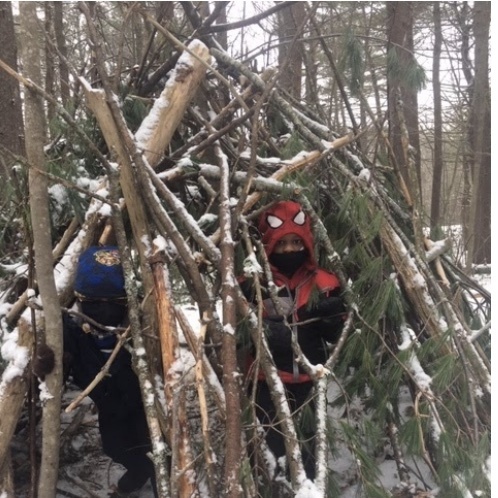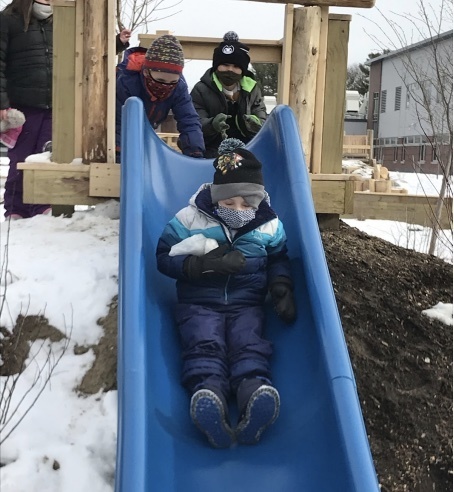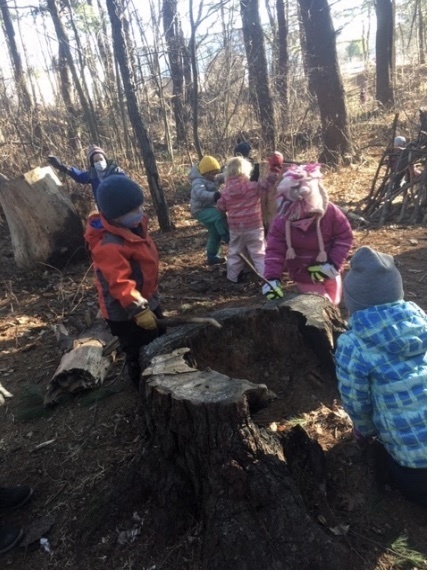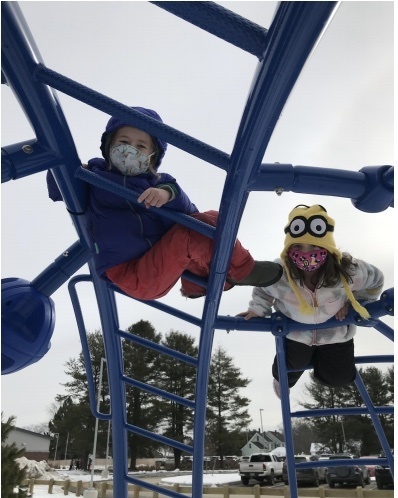 Providing students with materials to perform class learning projects and activities remotely during a global pandemic takes creativity and dedication. Our BHS teaching staff gets it done - thank you.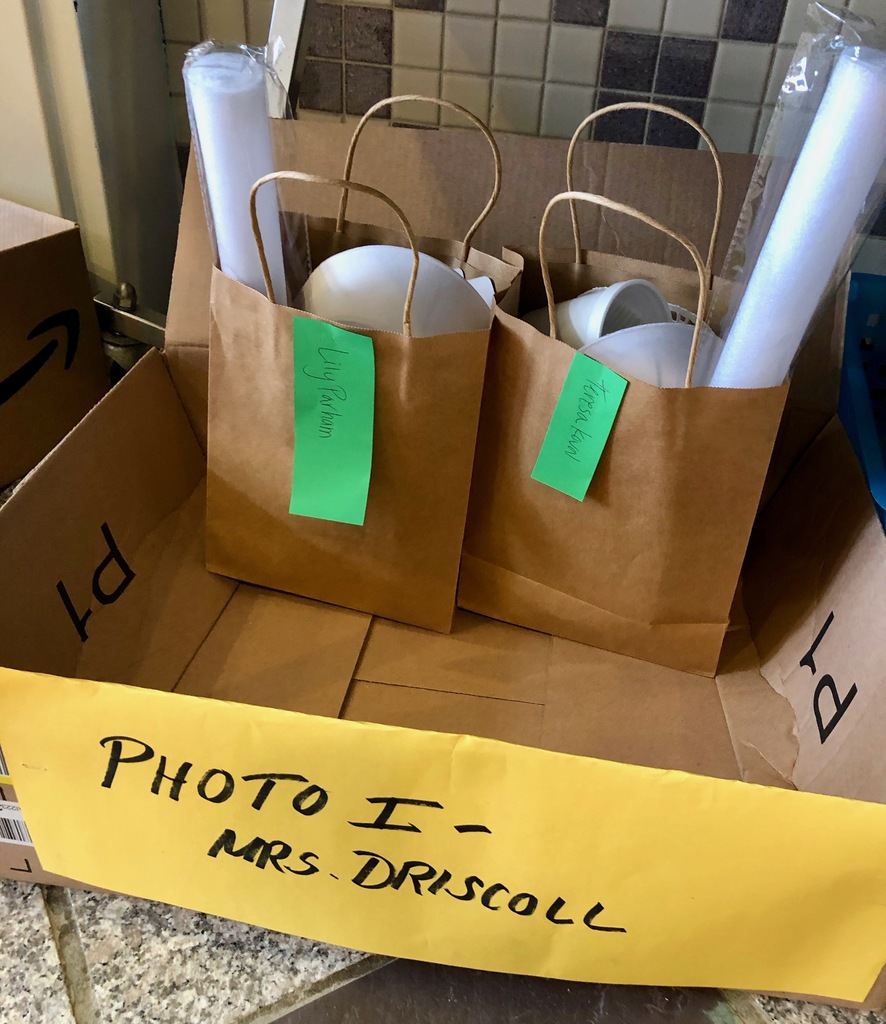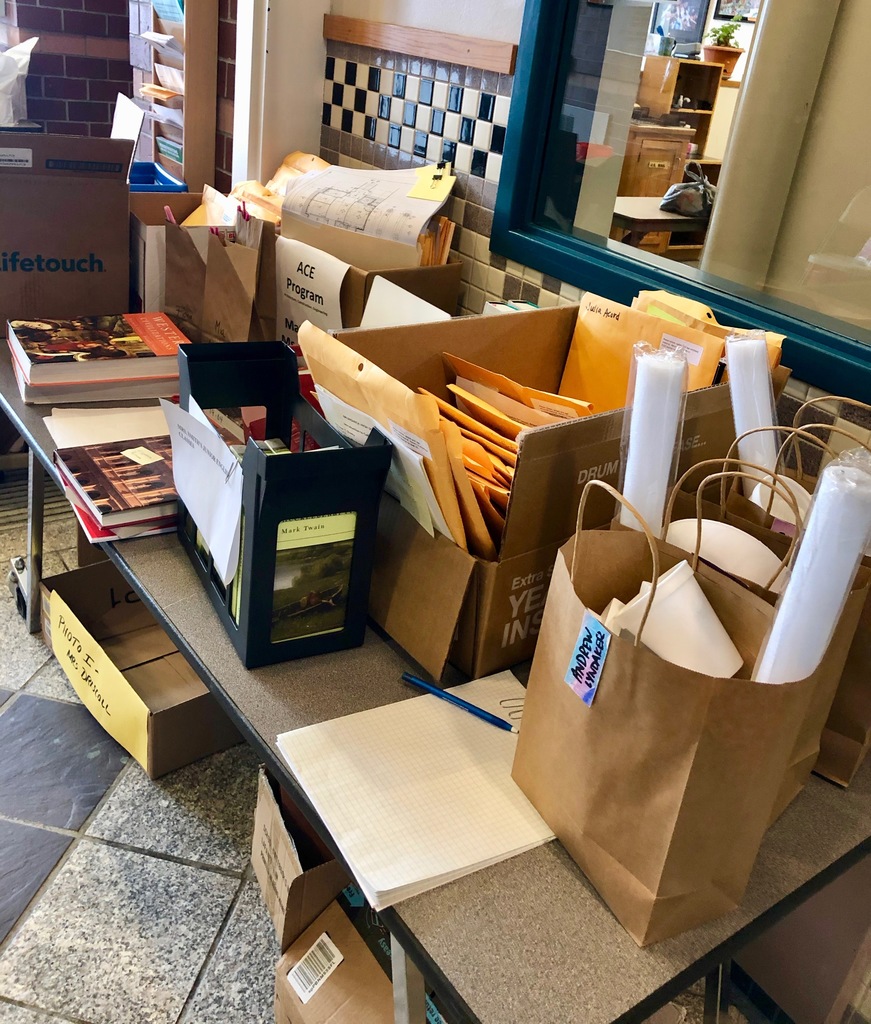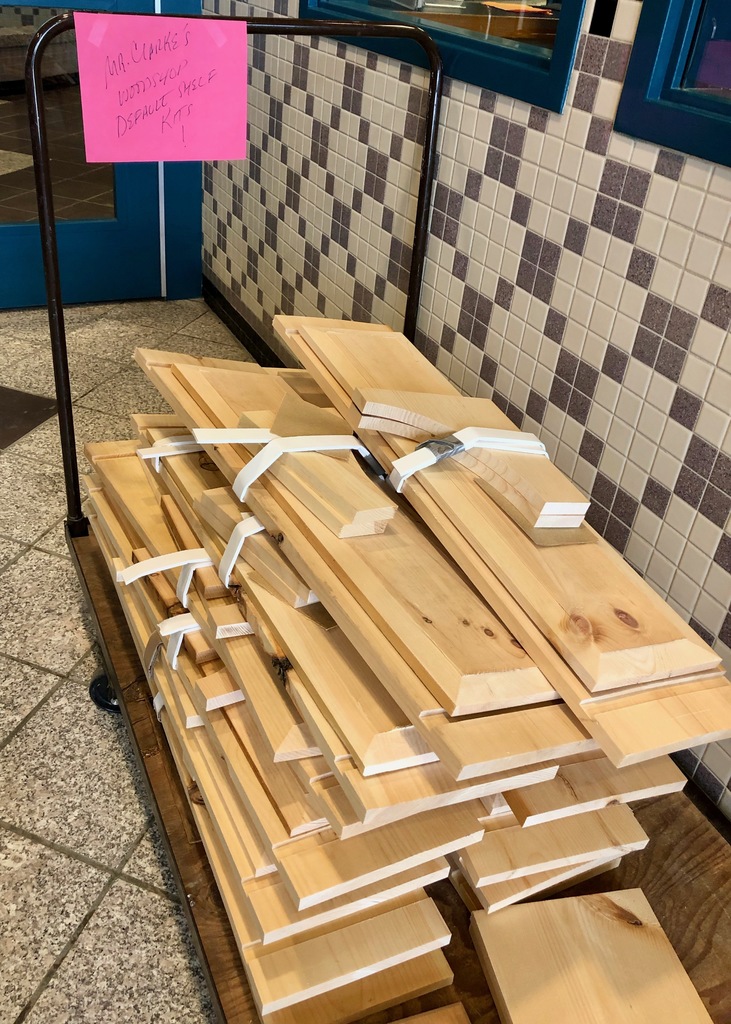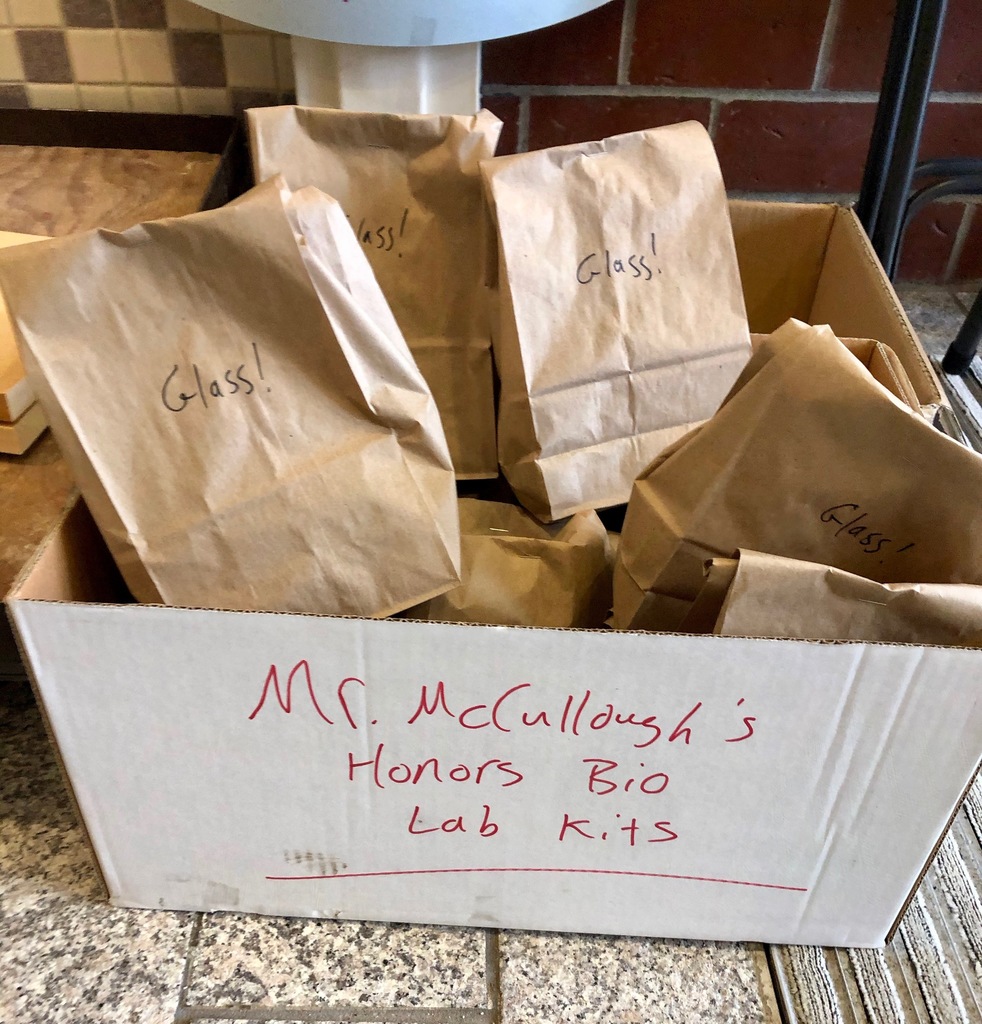 The preparation, attention to detail, and dedication required to prepare school lunches during the time of COVID-19 is staggering. The Brunswick Food Service staff has consistently provided safe, and healthy meals to our students! A heartfelt thank you to our food service staff!