BSD continues to ensure we have cleaning materials to help clean surfaces. Thank you to the custodians and facilities staff for making this happen.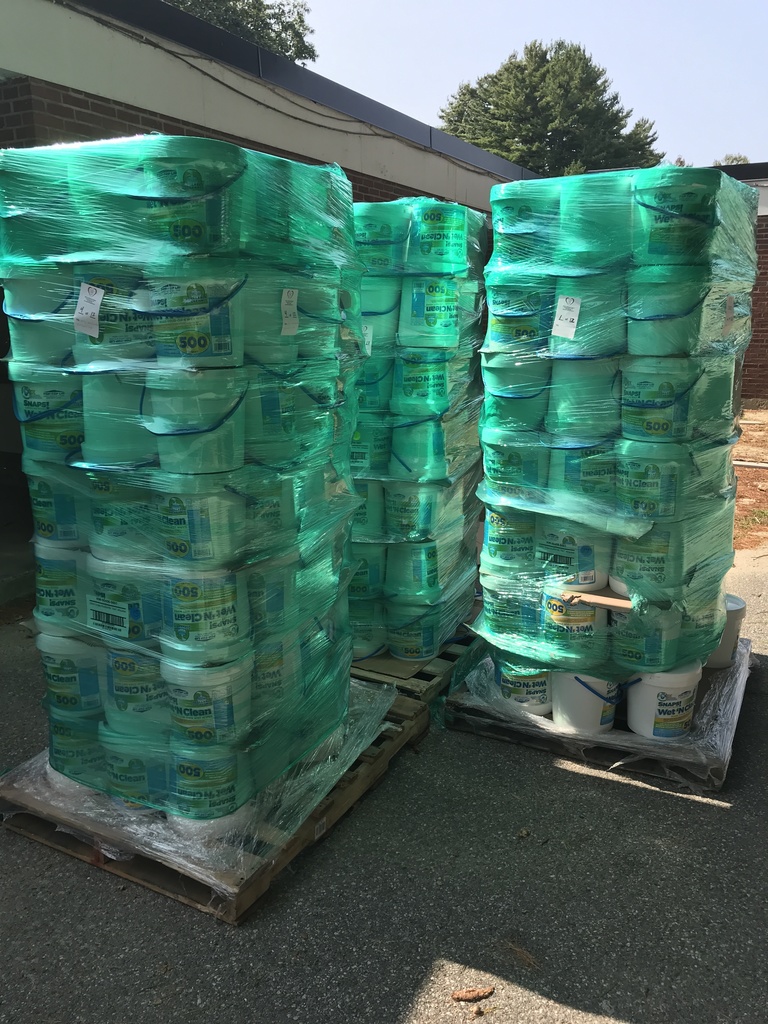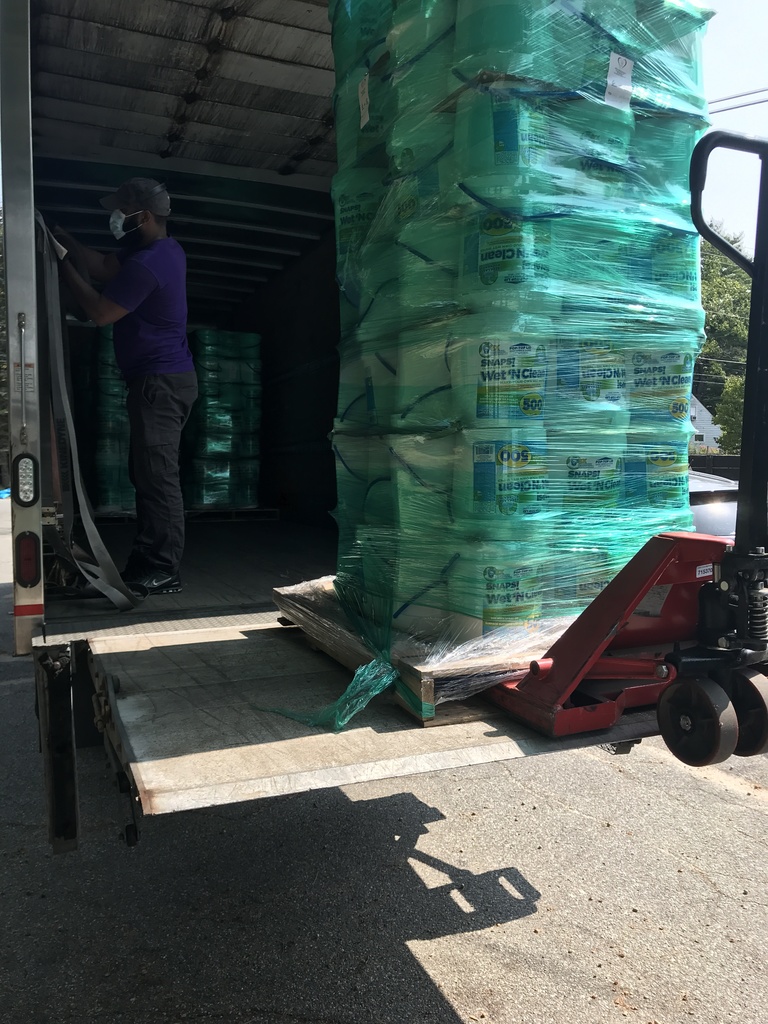 Mr. Funderburk's multi-age class, 1st and 2nd grades - using the outside classroom. KFS Teachers are continuing to rock those outside learning classrooms.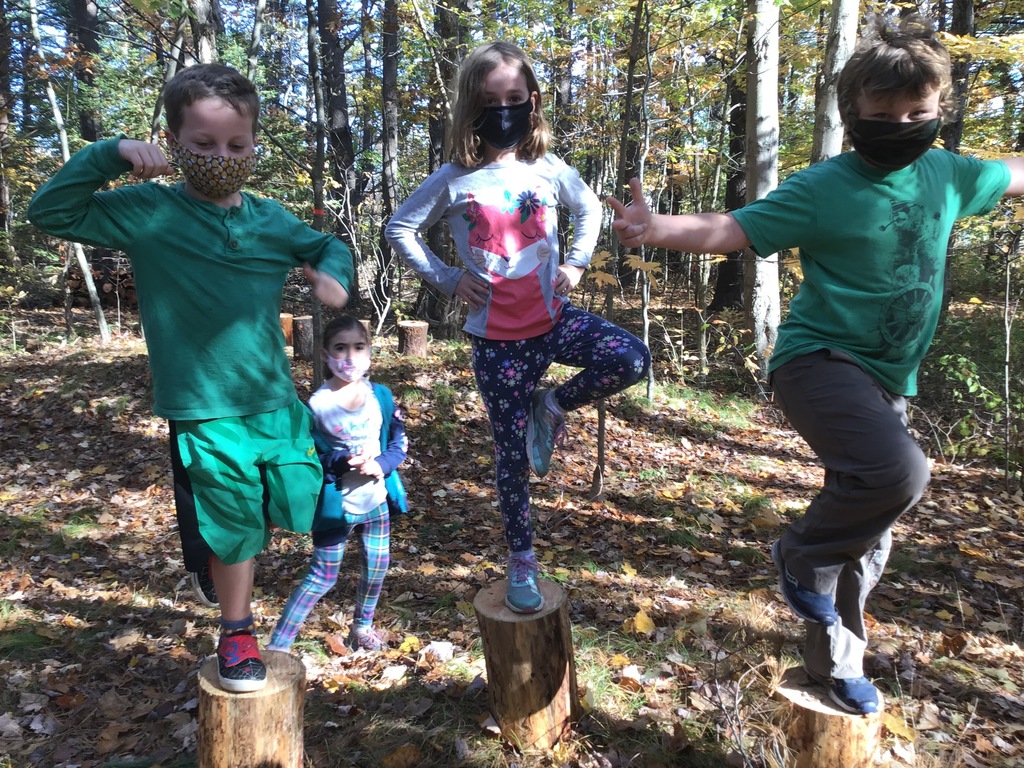 We have been fortunate so far this school year with exceptionally warm weather. As a result, the bike racks at BJHS have been full. It's so nice to see students and staff accessing alternative transportation modes to and from school - Healthy, Green, and Clean.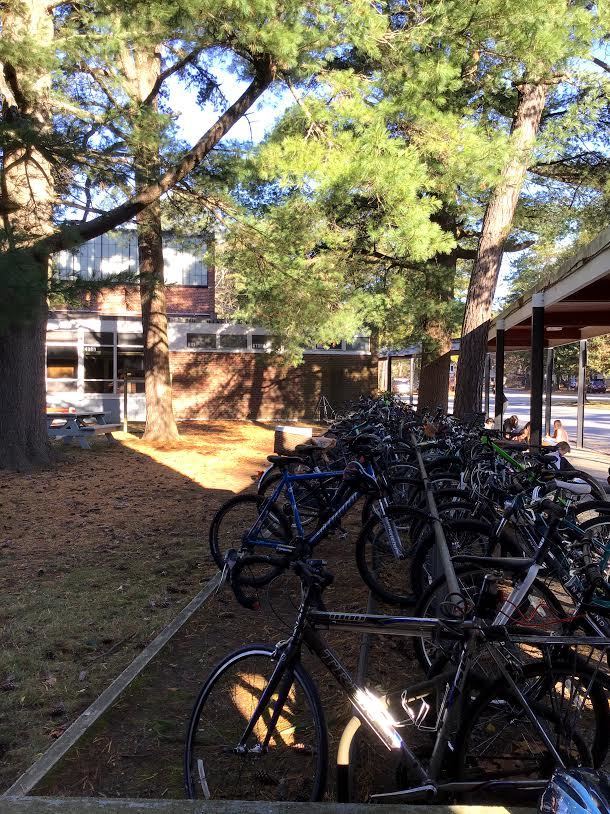 To all the Veterans - thank you for serving our country and protecting our freedoms. Today and every day I am grateful for your sacrifices. Happy Veterans Day!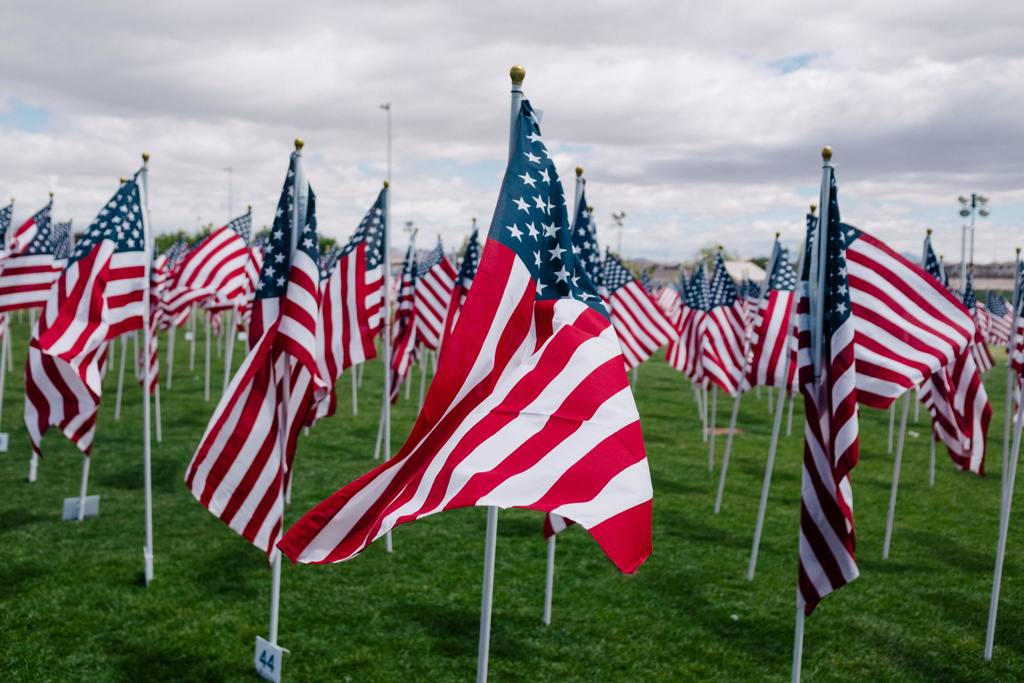 Mrs Martin's KFS first graders enjoy a mid-November outdoor class day. Math, reading, writing workshop and even Aimsweb screening are part of the adventure.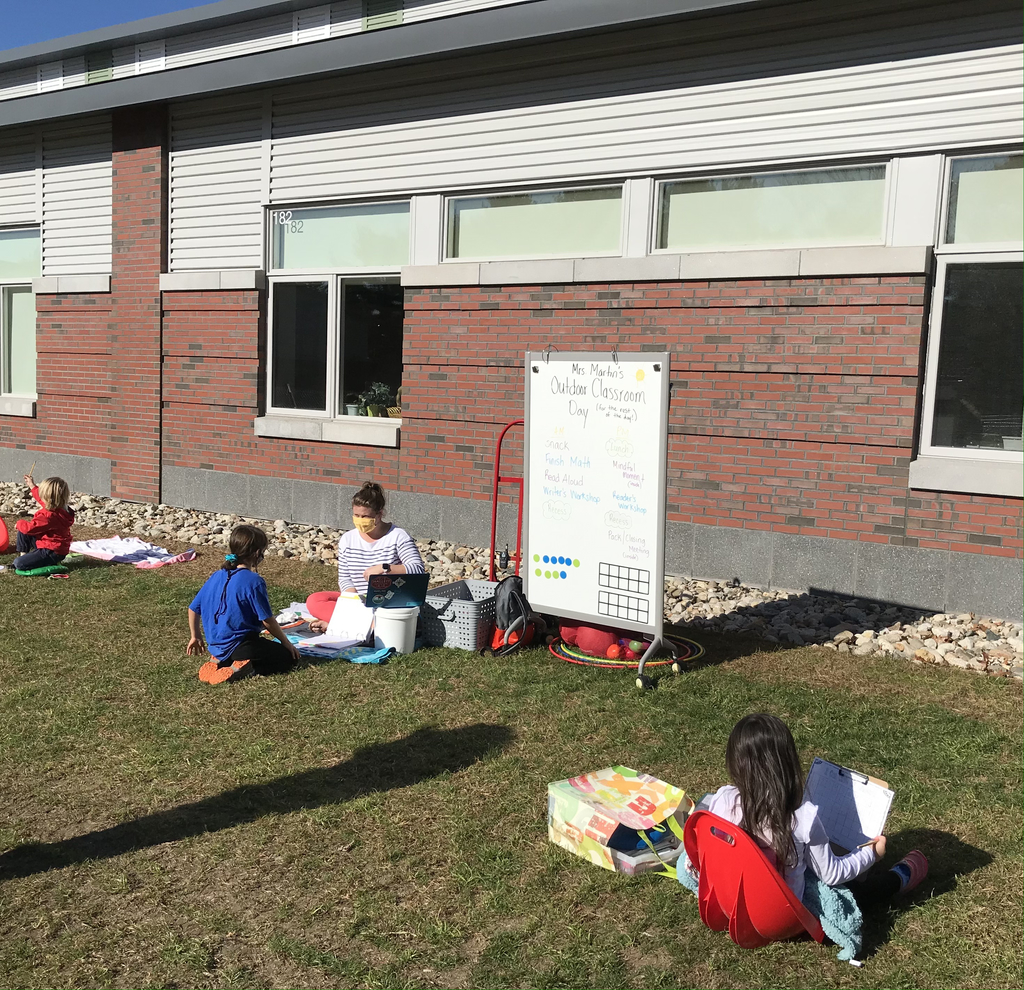 KFS 2nd grade teachers assembled over 140 learning kits for students. Each kit has math, reading, spelling, & writing items for students to use while learning @ home.

Our school school lunch staff do an incredible job! Here's a what they served for lunch at HBS-healthy as well as provided in a sustainable container. #healthyschoollunch

Brunswick High School Players present: "PUFFS" BHS Players, under the direction of Linda Gardiner Present PUFFS. For POTTERphiliacs who grew up alongside Potter and are eager to revisit that world, 'PUFFS' exudes a jovial, winking fondness for all things Harry!" PUFFS outdoor theater production has been filmed and will live stream November 19, 20 and 21 at 7pm., with a matinee Saturday, Nov. 21 at 2pm. Tickets are only available online at
http://our.show/bhsplayers/puffs
, Individual tickets are $17, Family tickets are $50. Cast Photo by Lukas Welzel. Front Row left to right: Ariel Siegfried, Marguerite Benham, Zoe Temple, Nolan Kaiser, Carly Mershon, Ava Gould, Sam Caswell. Second Row- Sadie Higgins, Victoria Pulver, Samantha Melquist, Andrew Lyndaker, Ezra Chazin-Mills, Charlotte Blakemore Back Row: Logan Whelan, Jaden Nicita, Leo Venegas, Kolby Matthews Missing from the picture: Joshua Pratt, Dakota Ryan, Madeline Kallin, Cameron Kaiser, and Caden Kaiser.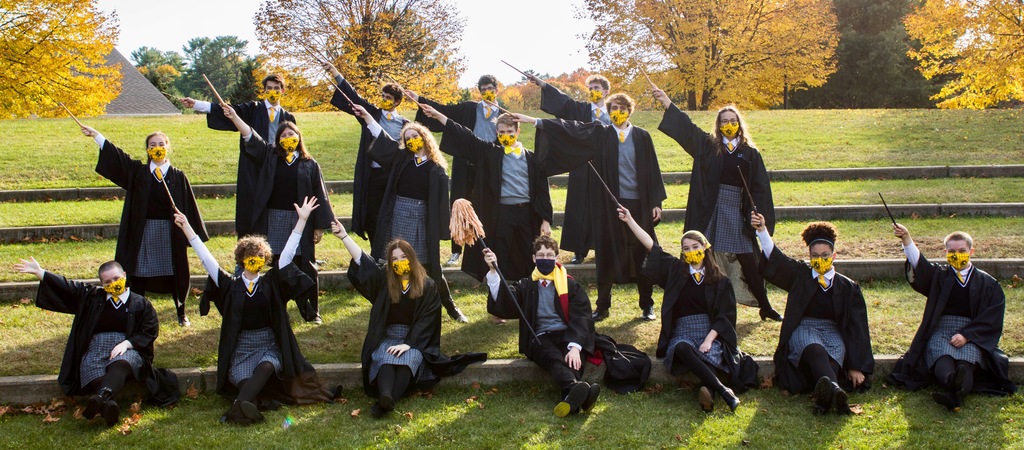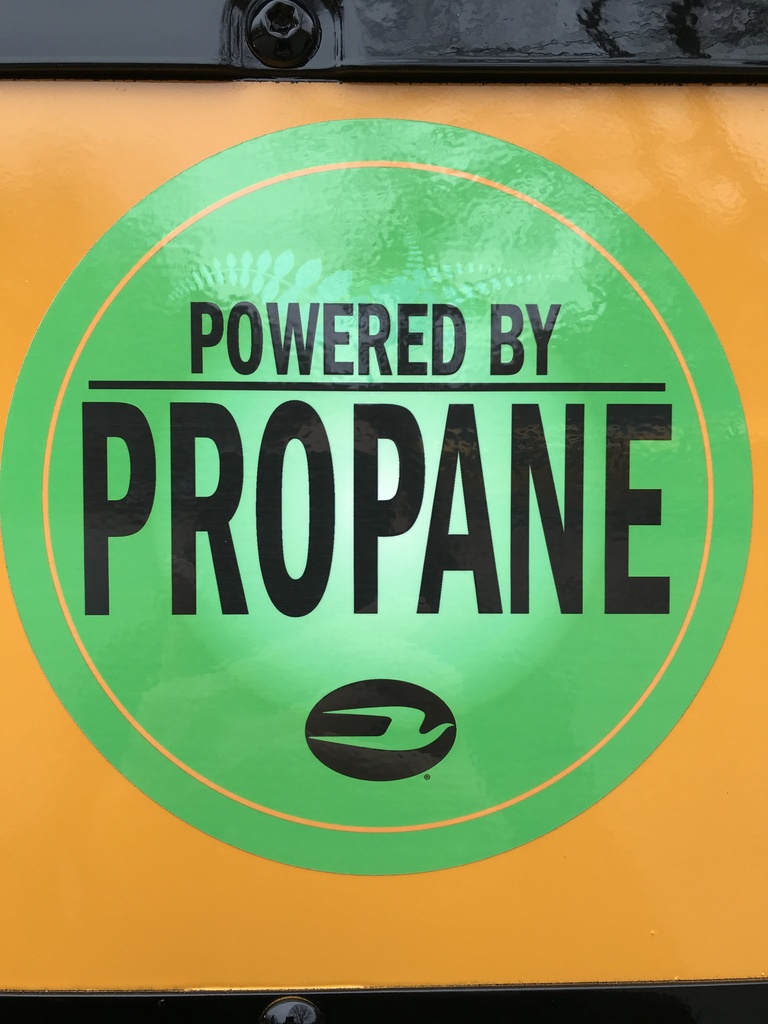 Please take the time today to exercise your right to vote.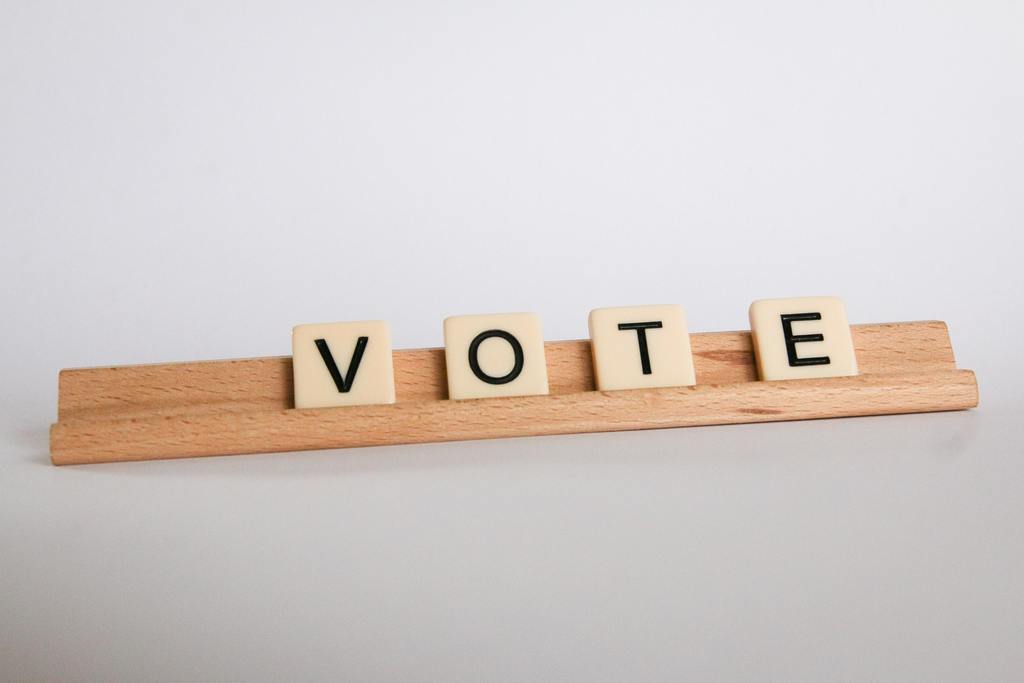 Heidi Anderson, BJHS Music Teacher recently hosted a band costume contest for their instruments. This is a creative example of one of our seventh grader's trumpet!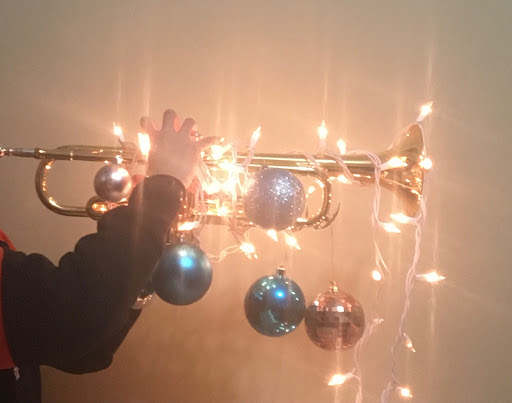 Seeing double?  No- that is two sets of kindergarten twins at Kate Furbish dismissal 🙂

It's pretty spooky around here! Transportation staff were given Halloween masks for today. At BJHS staff are wearing festive masks and some of the areas are festively decorated. Have a spooktacular day!!!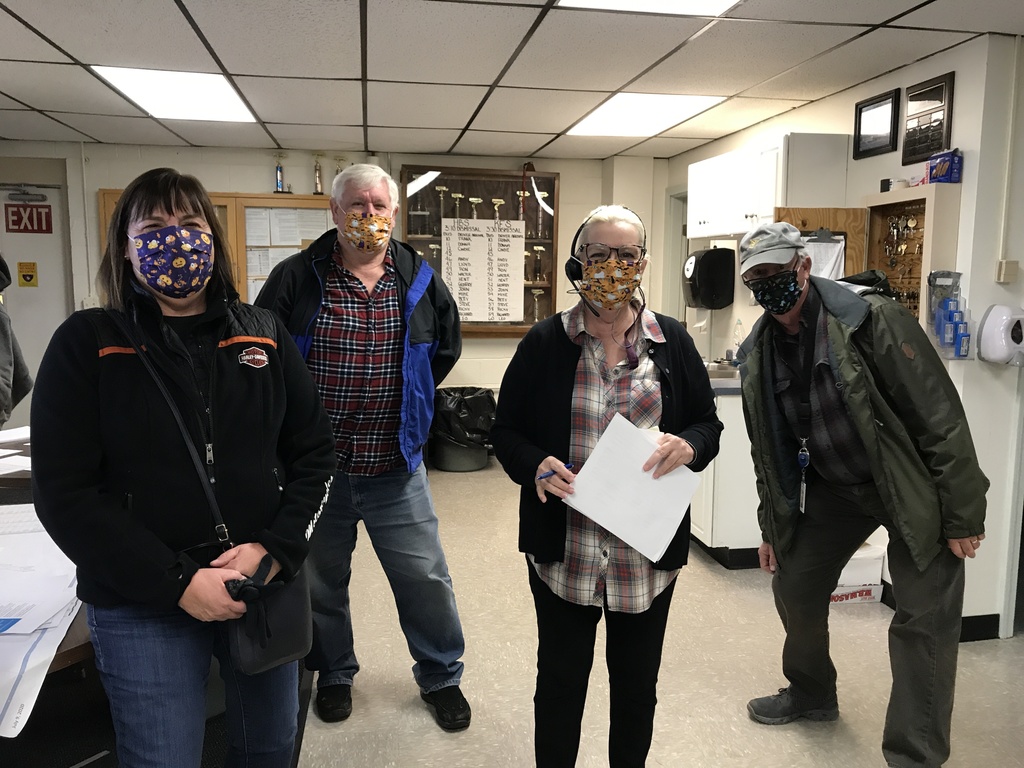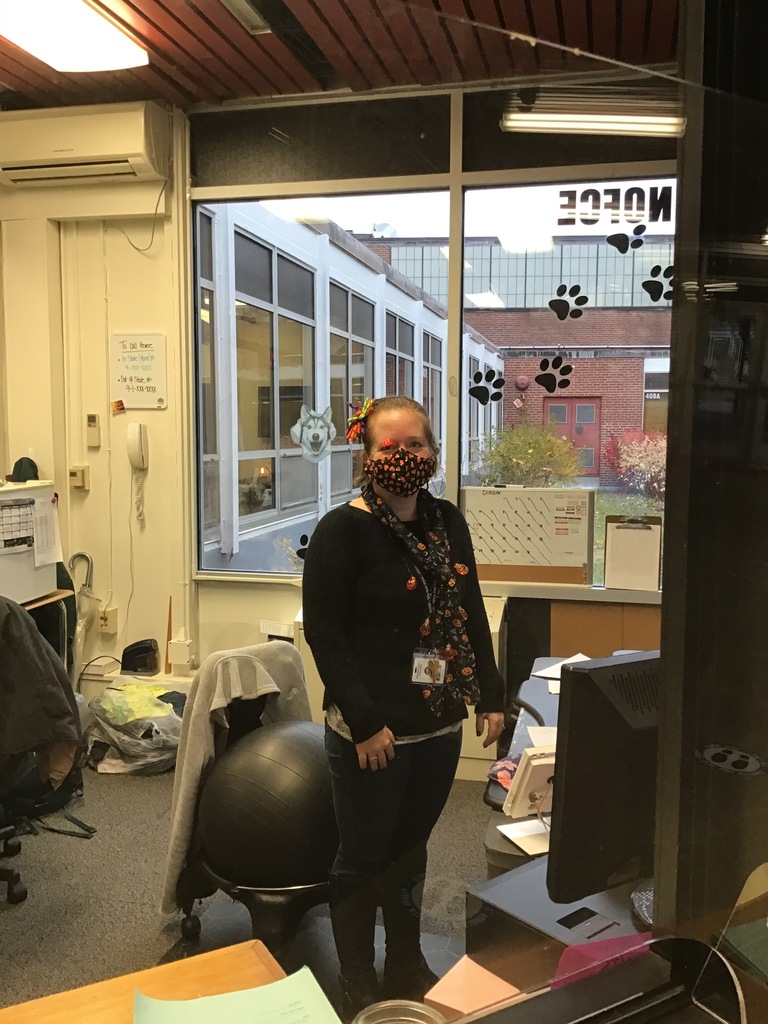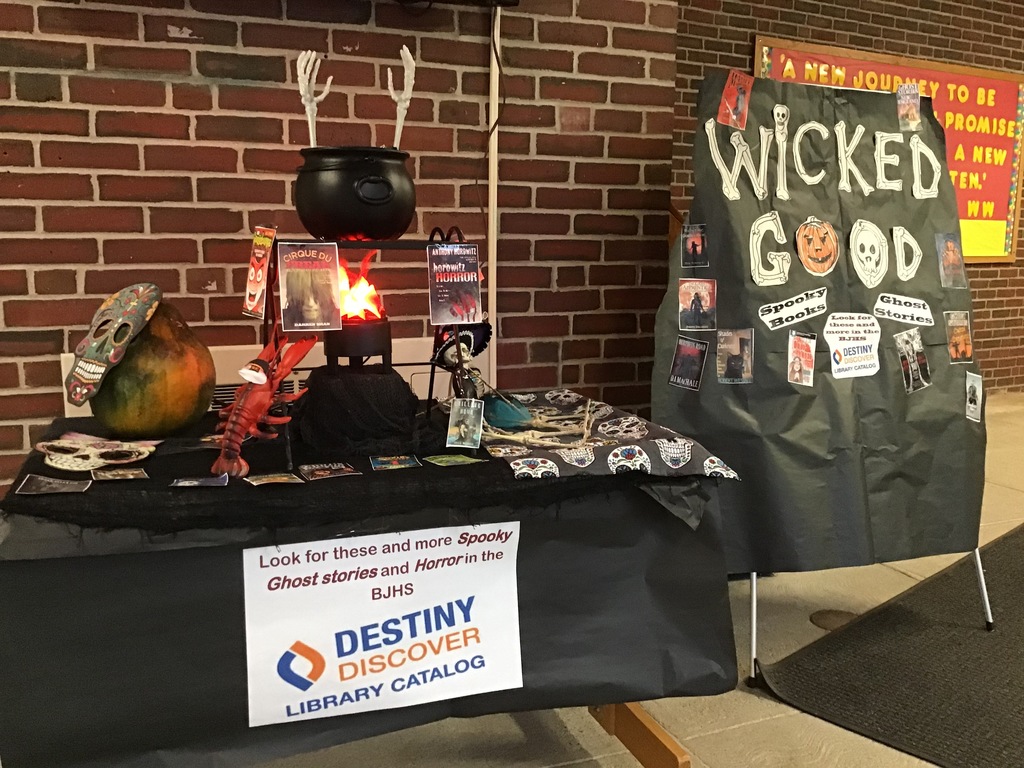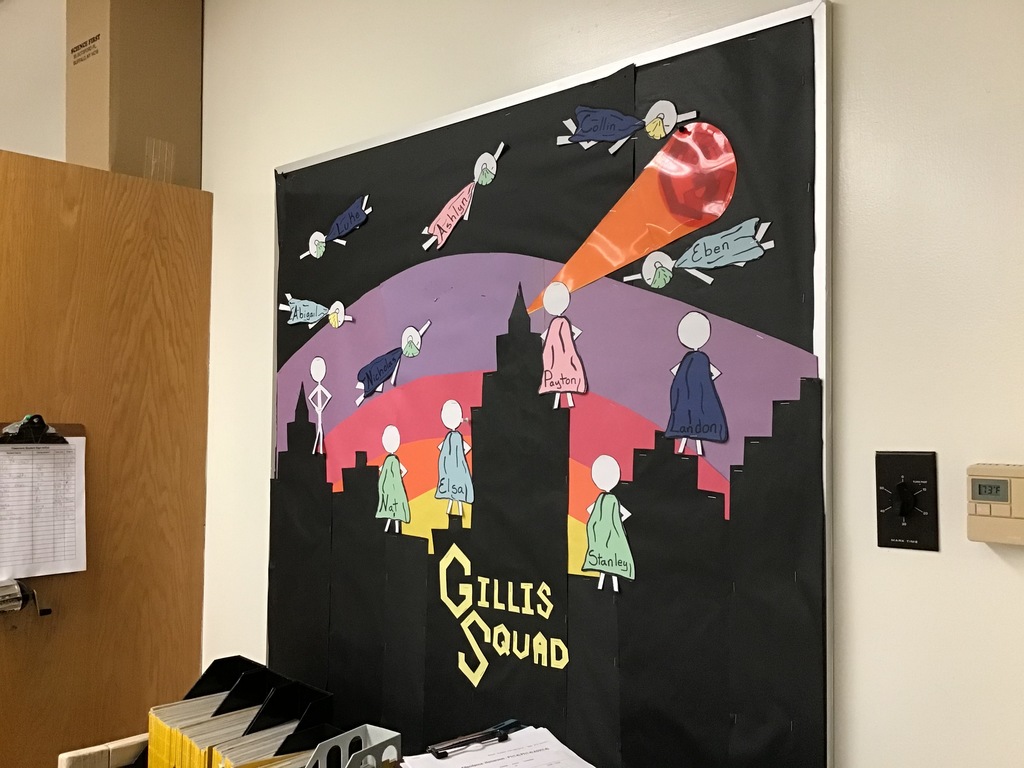 Mrs. Crosby is assembling comprehensive art kits for every Kate Furbish School student. The materials in these kits tie in directly with the virtual art lessons. Kits even include a tiny animal "friend" to share in the creativity.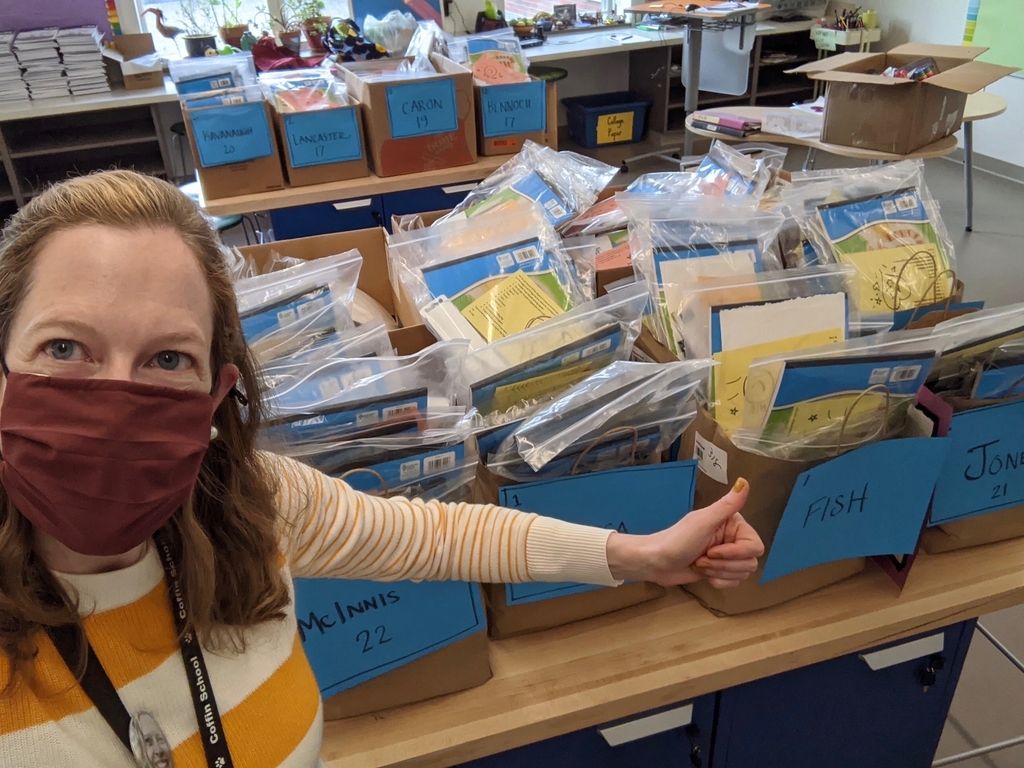 BHS Spirit Week Window Art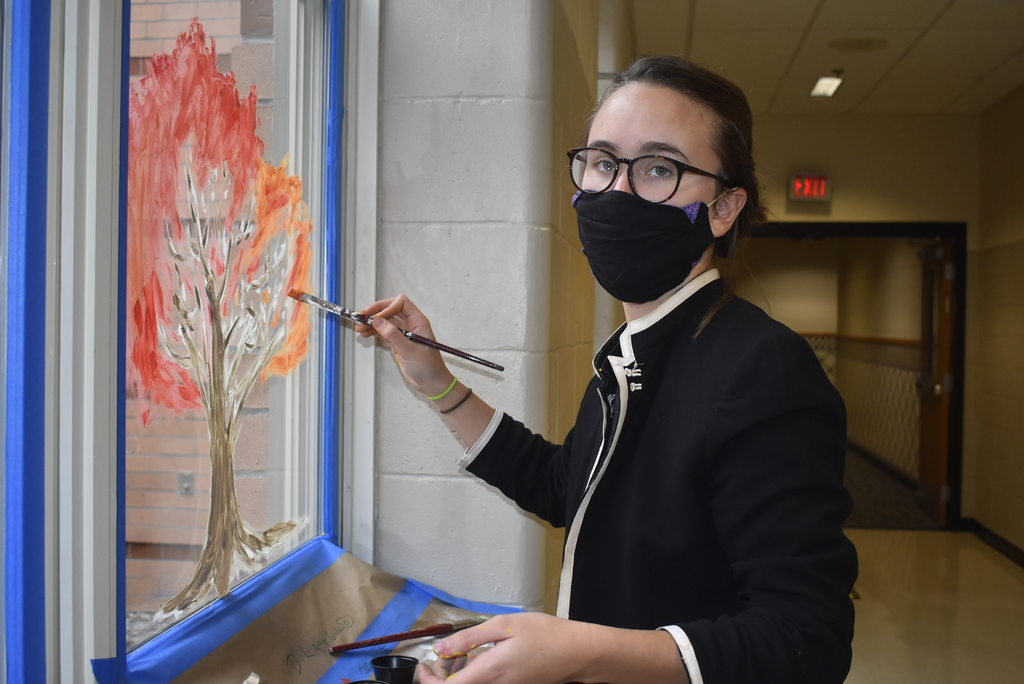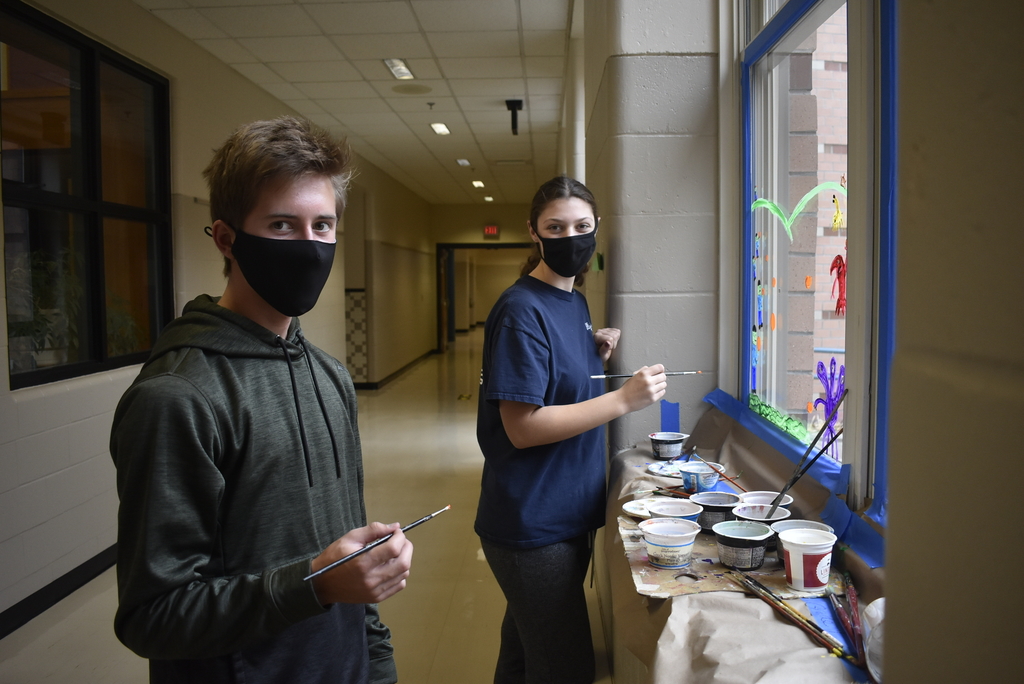 Congratulations to BJHS 8th graders Sammie Butts, Peter Wilkoff, and Trevor Campbell for being chosen for publication in the Maine Art Education Association's October newsletter - Mixed Media.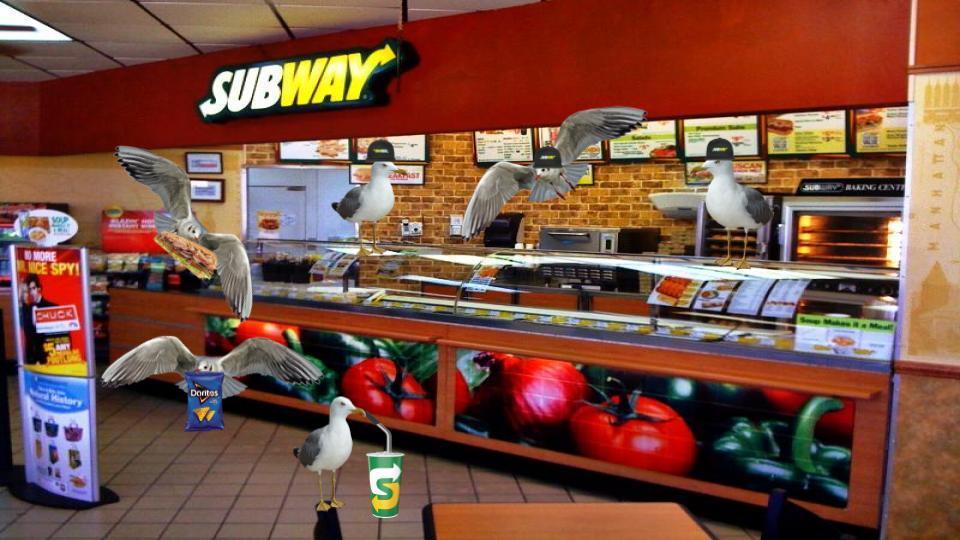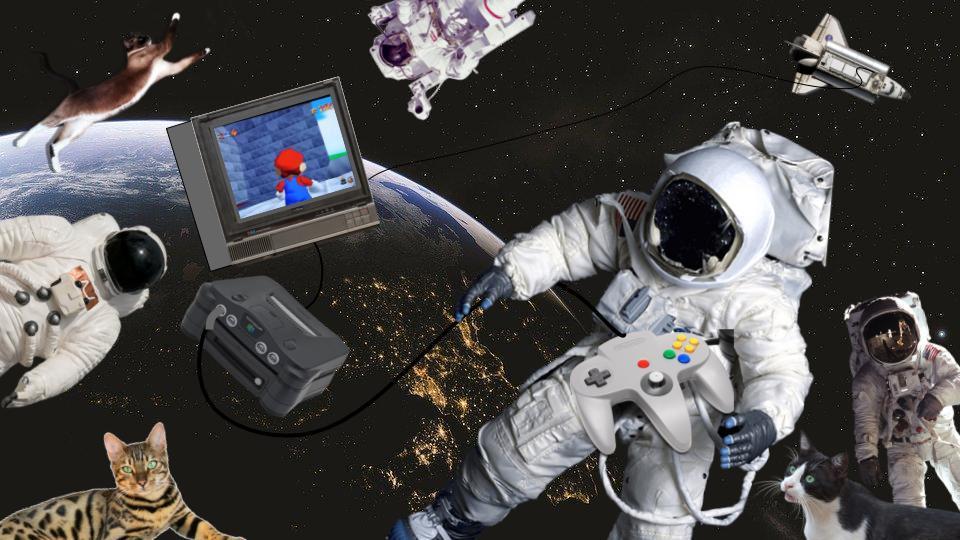 This week's safety drills at Kate Furbish School went smoothly thanks to our well-prepared staff. Thank you to the Brunswick Fire Department who was on-site and briefly dropped in on a few sessions.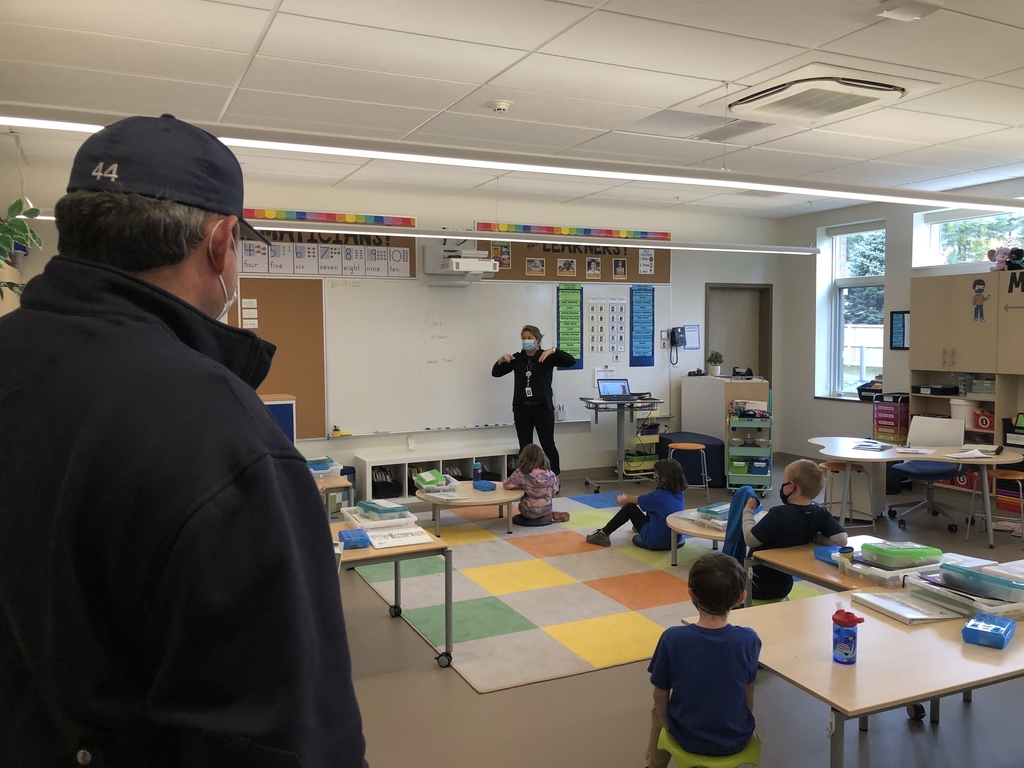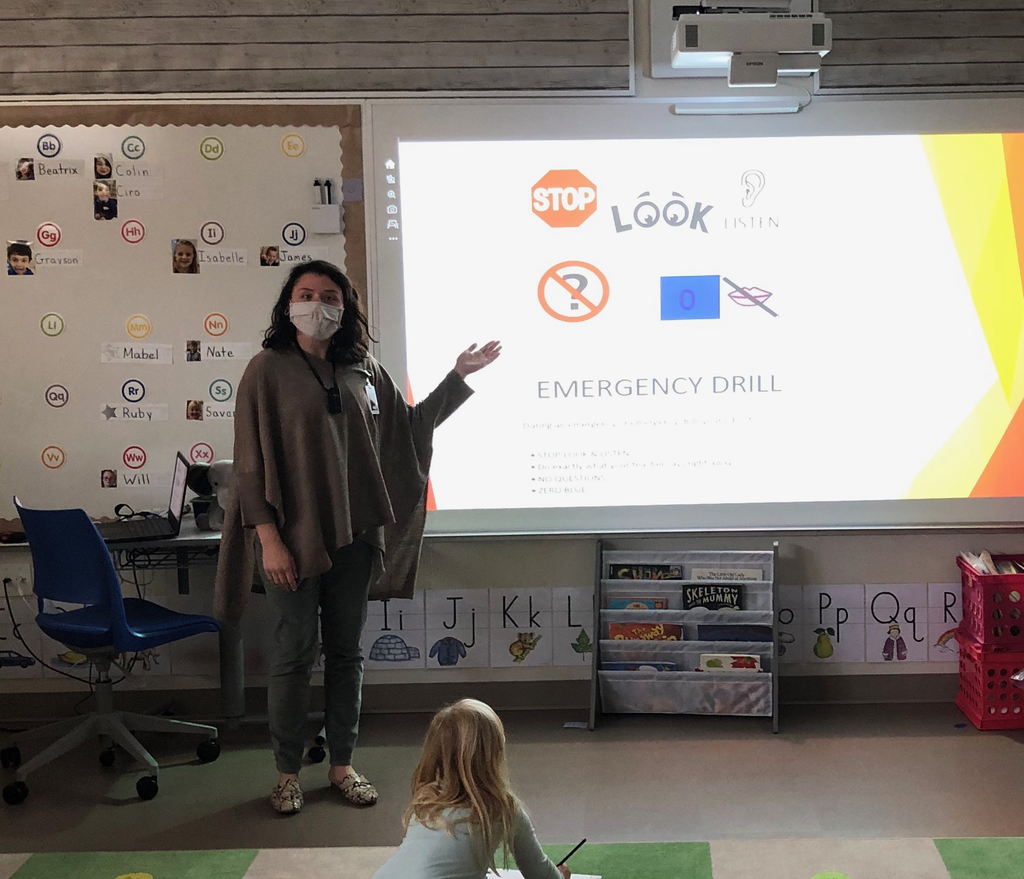 Community for Furbish and Stowe Community Group showed their appreciation for our bus drivers and crossing guards during National School Bus Safety Week by sharing this video. Click link for video:
https://youtu.be/kdZPdmOKib4

The district communications are now functioning properly. Thank you for your understanding.

Currently the district is experiencing intermittent phone service. KFS has no internet and we have a website issue underway as well please stay tuned for more details.